University of Washington School of Public Health
Annual SPH Awards of Excellence
The SPH Awards recognize exemplary staff, faculty and students for their dedication, service, and many contributions to our School.
2017 School of Public Health Student, Faculty, and Staff Awards
Gilbert S. Omenn Award for Academic Excellence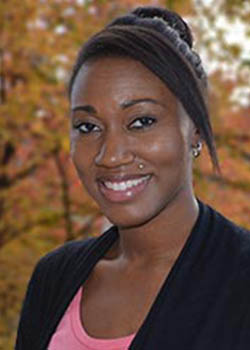 PhD – Heather Fowler
Environmental & Occupational Health Sciences
Heather's performance as a scientist, clinician and member of the public health community has been truly outstanding. Her research focuses on the risk of infectious disease transmission between humans and animals, as well as the occupational risks of injury and illness faced by veterinary and animal care workers. The scope of her work is truly impressive, and demonstrates a sweeping command of several topics ranging from field epidemiology and data analysis to risk assessment. Heather also has received a number of awards, including a Bullitt Foundation fellowship and the Martin Luther King, Jr. Award for community service for her volunteer care of pets for the homeless.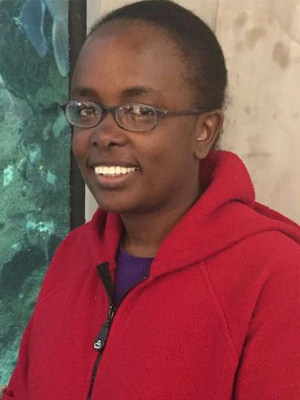 Master's – Irene Njuguna, Epidemiology
Irene is a research scientist at Kenyatta National Hospital in Nairobi, Kenya. She is principal investigator of a randomized trial on financial incentives, co-principal investigator on a study to validate saliva-based HIV testing and video-based HIV pre-test counseling, and co-investigator in several other pediatric HIV studies. She will graduate with an MPH this spring and begin her PhD studies, mentored by Dr. Grace John-Stewart, in the fall.
---
Anderson-O'Connell award for Outstanding Staff Service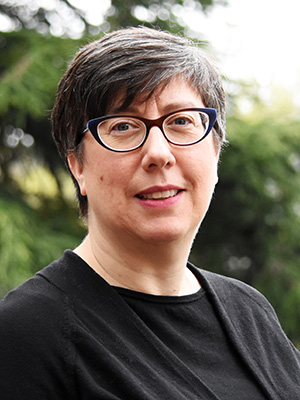 Mary Saucier, Program Coordinator
Department of Environmental and Occupational Health Sciences
For more than 13 years, Mary has expertly coordinated research and training grants, supported academic instruction and managed the day-to-day operations of the department. Her contributions are grounded in her positive willingness to help, and she often teaches herself new skills in order to reach departmental goals. Mary was integral in securing two large competitive renewals for the Superfund Basic Research Center in 2014.
---
Outstanding Staff
Biostatistics – Lisa Sharamitaro
DEOHS – Mary Saucier
Epidemiology – DJ Miller
Global Health – Meghan Herman
Health Services – Scott Stangenes
Communicating Public Health to the Public
Rachel Shaffer, Environmental Toxicology
Community Partner Service
Ricardo Jiménez, Sea Mar Community Health Centers
Staff Community Service
Pirie Hart, Global Health
Student Community Service
Sepideh Dibay Moghadam, Nutritional Sciences Program
Outstanding TA
Bridget Whitney, Epidemiology
Outstanding Faculty Teaching
Sara Mackenzie, Health Services
Outstanding Faculty Mentor
Stephen Bezruchka, Health Services, Global Health
Outstanding Undergraduate Students
Jesus (Jessie) Magana, Health Informatics and Health Information Management
Sara Mar, Environmental Health
Courtney Large, Public Health
Outstanding Master's Students
Biostatistics – Yichen Jia
DEOHS – Magali Blanco
Epidemiology – Chris Phillips
Global Health – Alejandra Cabral
Health Services – Jamie Pacello Paraz
Nutrition – Christine Benson
Outstanding PhD Students
Biostatistics – Sen Zhao
DEOHS – Marissa Baker
Epidemiology – Sylvia Badon
Global Health – Arianna Means
Health Services – Kara Bensley
List of Recipients