University of Washington School of Public Health
SPH Alumni and Friends
Recent Graduates on how they are transforming communities
Heather Snively
MS, Nutritional Sciences '11
Nutrition and wellness manager, Guckenheimer
"I love what I do. I get to talk about food all day."
2015 Distinguished Alumni Award
Mary Travis Bassett, MPH '85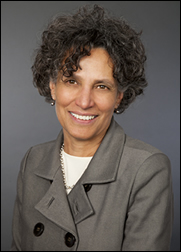 Dr. Mary Travis Bassett has devoted her 30-year career in public health to advancing health equity. Her work has taken her from addressing one of the world's worst AIDS epidemics in Zimbabwe, to strengthening health systems in Africa, to establishing district health offices in disadvantaged neighborhoods of New York City. Since January 2014, she has served as Commissioner of the New York City Department of Health and Mental Hygiene. Read More
Learn more about the Distinguished Alumni Award
Upcoming Events
Apr
27
show more...
MHA Program Spring Alumni Event
Health Care Today: A Focus on Policy in Washington State
Featuring Keynote Speaker, Cassie Sauer, Senior Vice President, Advocacy & Government Affairs Washington State Hospital Association
Join health care executives from around Washington State on Monday, April 27, for networking and a panel discussion on current policy topics, including telemedicine, mental health, scope of practice, medical training, and health care funding.
Date: April 27, 2015
Time: 5-8pm
Location: University of Washington Club (4020 E Stevens Way, Seattle, WA)
Panelists include:
Dr. Kathryn Beattie, Senior Vice President, Chief Medical Officer at Valley Medical Center
Cassie Sauer, Senior Vice President, Advocacy & Government Affairs at the Washington State Hospital Association
Steve Saxe, Director, Office of Community Health Systems at the Washington State Department of Health
5-6pm: Networking reception (appetizers and beverage served)
5-7pm: Presentation by Cassie Sauer
7-8pm: Panel Discussion
Eligible ACHE members can receive up to 1.5 Face-to-Face Education hours.
Alumni and WSHEF Members: $50
Students: $10
This event is presented by the UW MHA Program and WSHEF.