University of Washington School of Public Health
Katarina Ost
Share: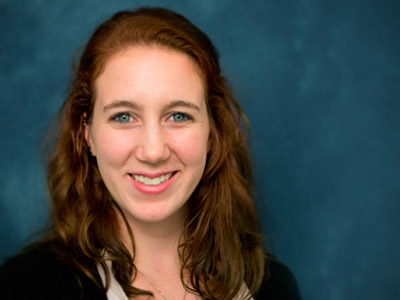 In Marion County, Oregon, syphilis incidence rates have increased by 538 percent in the last five years. Katarina Ost (BA 2013, Public Health, Medical Anthropology & Global Health) is working with the county health department's team on sexually transmitted infections to assess the problem and create a strategic plan of action.
Ost also evaluates STI programs in local clinics and makes recommendations for quality improvement. "Epidemiology was extremely useful to my work," says Ost. "Having previous exposure to data collection and analysis has been very valuable."
Ost is one of 208 public health associates chosen in 2015 by the Centers for Disease Control and Prevention to gain hands-on experience working in health departments across the U.S.
The two-year program has given her "a really great opportunity to explore many aspects of working in public health," Ost says. She recently participated in Cascadia Rising, an exercise that simulated a 9.0 magnitude earthquake along the Cascadia Subduction Zone to test the area's response and recovery.
Ost had previously worked on STI issues as a volunteer in Uganda for HopeLine and the Foundation for Relief and Development of Africa. These are just a few of many volunteer and internship experiences she says helped her to decide where she wanted her career to go.
"Having a variety of experiences helped me showcase myself as versatile, adaptable and flexible during my interview for my current position," she says. "Each experience, though sometimes short, gave me unique insight into the field of public health, and appreciation for the complexity of the work that professionals in the field do."