University of Washington School of Public Health
Bernard L. Harlow
Share: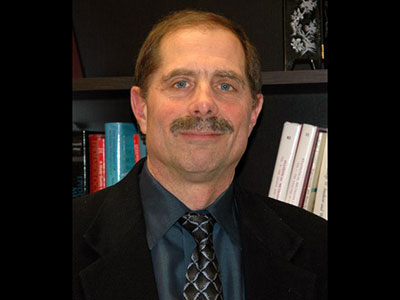 Bernard L. Harlow is a leading researcher in epidemiologic studies of female reproductive and gynecologic disorders, and a professor at the Boston University School of Public Health. He is the current president of the Society for Epidemiologic Research. His career includes 18 years at Brigham and Women's Hospital and Harvard Schools of Medicine and Public Health, and a decade as Mayo Professor of Epidemiology and chair of the Division of Epidemiology and Community Health at the University of Minnesota School of Public Health, where he today maintains an association as an Adjunct Mayo Professor.
"Epidemiology is a way of thinking and approaching a public health problem," said Harlow, who received his PhD in Epidemiology ('87). His dissertation at the UW focused on the etiological risk factors associated with malignant and borderline ovarian tumors—tumors that are typically difficult to detect clinically until they are advanced in size or stage.
Since then, Harlow's research interests have led him to delve into other unchartered territory in public health, typically conditions that put women's health at risk. These have ranged from documenting the prevalence of unexplained vulvar pain—notably a chronic condition known as vulvodynia—to studies on premature menopause and benign gynecological complications, such as those arising in women suffering from childhood victimization and a variety of psychiatric disorders.
Through Harlow's documentation and research on vulvodynia, its causes and prevalence are far better known. Vulvodynia affects an estimated 10 percent to 28 percent of all reproductive-aged women in the general population of the US. The single most common symptom of vulvodynia is a burning pain in the vaginal area (vulva) that some women describe as a knife-like pain. The pain, burning or irritation can make sitting for long periods or having sex unthinkable. And the condition can go on for months or years.
"The epidemiologic evidence suggests that a spectrum of biopsychosocial risk factors can influence immune function and put women at risk for vulvodynia," said Harlow. "And this is true of other adverse reproductive and gynecological conditions as well." Harlow has received praise for making important methodological advancements in data collection related to these health conditions.
As a mentor to doctoral students, he said he tries to emulate the top-notch mentorship he received from his own advisors at the UW. He remains grateful for the epidemiological methods he sharpened at the UW School of Public Health, saying, "It gave me the confidence to continue my professional development toward becoming an independent investigator."
His advice to new Epi graduates? "Be open to all opportunities nationally or internationally in any area of research. Take advantage of the most interesting and career-advancing opportunities you are presented with, wherever they may be. Don't let the beauty of Seattle limit your choices to explore new opportunities and make the most of your education."
Harlow believes that being passionate about epidemiology "can make any research, regardless of content area, exciting and stimulating."
(By Laura Cooley)