University of Washington School of Public Health
Frequent Massage Works Best for Neck Pain, Study Finds
Share:
Got a pain in your neck? The more massage the better, a new study says. Researchers from the University of Washington School of Public Health and Group Health Research Institute in Seattle found that several 60-minute massages per week for four weeks were more effective in treating chronic neck pain than fewer or shorter sessions.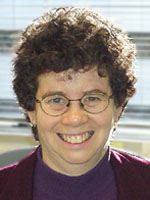 Karen Sherman
The study, published in the Annals of Family Medicine, notes that neck pain is the eighth leading cause of disability in the US and fourth worldwide (according to the UW's Global Burden of Disease report). Many who suffer chronic neck pain seek relief from chiropractic and massage therapy, so researchers set out to determine the optimal combination of frequency and length of sessions.
They selected 228 adults in the Seattle area with moderately severe neck pain for the four-week trial. Participants were put into a control group or one of five groups receiving different levels of massage for either 30 or 60 minutes per session. Those who had hour-long massages three times a week were five times more likely to experience significant improvement in neck pain compared to their control counterparts, according to the study. Those who had hour-long massages twice a week were three times more likely to have clinically meaningful improvement.
"Our results suggest that multiple 60-minute massages per week are more effective," said lead author Dr. Karen Sherman, affiliate professor of epidemiology at the UW School of Public Health and senior scientific investigator at Group Health. Researchers said massage therapy appears safe when provided by trained therapists.
Also taking part in the study were Dr. Andrea Cook, affiliate associate professor of Biostatistics, and Dr. Daniel Cherkin, affiliate professor of health services. Co-authors also came from the University of Vermont and Oregon Health and Science University. The study was funded by the National Center for Complementary and Alternative Medicine, National Institutes of Health.