University of Washington School of Public Health
An Appreciation of Anthony McMichael, Pioneer in Environmental Change and Health
Share: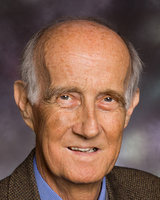 Professor Anthony (Tony) McMichael died September 26 in Australia at the age of 71. He was a pioneer in researching the health risks of global climate change and other large-scale environmental disruptions, one of the challenges our School is committed to addressing. Among his many studies were several co-authored with Howard Frumkin, Dean of the UW School of Public Health, and Kristie Ebi, Professor of Global Health and of Environmental and Occupational Health Sciences. Kristie remembers him:

Obituaries are always full of superlatives. Professor Emeritus Anthony (Tony) McMichael, MBBS, PhD, deserves all of them. Tony was a pioneer in developing research on the health risks and burdens of global climate change and other large-scale environmental changes. His book, Planetary Overload (1993), established global environmental change as a public health issue. He worked tirelessly to promote understanding of the challenges humans are creating through development patterns, paying particular attention to the risks for highly vulnerable populations.
His subsequent work analyzed the history of climatic trends and fluctuations and their effect on human well-being. He also was developing approaches to study the determinants of environmental sustainability, including the roles of urban settlements, food production, consumption patterns, transport, and energy use. Tony published more than 300 peer-reviewed papers and 160 book chapters in his long career.

In 2012, a Festschrift was held to commemorate his career; the associated book is expected to be published in 2015. In 2011, Tony was made an Officer of the Order of Australia and was elected to the US National Academy of Sciences. At his death, he was professor emeritus of population health at Australian National University in Canberra. He held honorary positions at the University of Copenhagen and the London School of Hygiene and Tropical Medicine, and was a long-standing advisor to the World Health Organization. He was a medical graduate (Adelaide University 1967) and epidemiologist (Monash University 1972).

One would not know when meeting Tony that he was a scientific giant, providing insights that will continue to inform research and policy for years to come. He was the most humble and gracious of men, and a kind and thoughtful friend and mentor to many people worldwide, including Howie Frumkin and me. He would willingly answer questions, share references and slides, and provide guidance on approaches for addressing the complex questions around global change and health. One of his hobbies was developing graphics of the multiple interactions between human and natural systems, and how those interactions affect health. Nearly all of those in use are based on Tony's work.

He also had a delightful sense of humor. The opening of his keynote address to the 20th World Congress on Epidemiology in Anchorage in August was typical. After graciously thanking his hosts for the invitation, Tony looked at his notes and said he should have listened to his wife and cleaned his glasses.

His great passions besides science were his family and music, particularly Chopin. At a scientific meeting in Paris, he went out of his way to have his picture taken at Chopin's gravesite. That framed photo hangs over his piano. All our sympathy goes to his wife Judith Healy, herself an accomplished researcher in health care systems, and his daughters Anna and Celia.