University of Washington School of Public Health
An Endowed Professorship Made Possible By Many Donations
Share:
More than 125 colleagues and friends of King Holmes, founding chair of the department of Global Health, have contributed above $500,000 to establish an endowed professorship in his name. The intent is to recruit and retain distinguished Global Health faculty who are committed to research and teaching in the field of sexually transmitted diseases (STDs) and AIDS.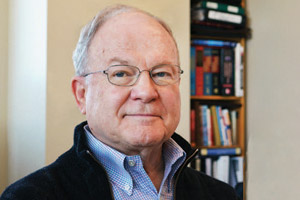 photo by Jeff Hodson
Dr. Holmes is a key international figure in developing the field of STD research, public health policy, and clinical care. His pioneering work has led to effective treatment and prevention for millions of people.
Says Dr. Holmes, "When (Global Health professors) Sheila Lukehart and Judy Wasserheit invited me to breakfast in 2006, I thought maybe they had another good idea for a new STD research project. Turned out they did have a great idea. Eight years later, we actually have an Endowed Professorship for STD and AIDS, thanks to the many individuals who contributed.
"I am humbled and very grateful to all of them. We don't live forever, and I feel very fortunate to be able to observe how this professorship will have a real impact on future STD and HIV research at the UW."