University of Washington School of Public Health
School-Based Health Centers Overcome Barriers to Providing Long-Acting Reversible Contraception
Share:
School-based health centers in Seattle overcame billing, provider training and other barriers to successfully provide long-acting reversible contraception (LARC) for teens who most likely would not have had access to these methods anywhere else. Those were findings from a recent study from the University of Washington School of Public Health published in the Journal of Adolescent Health.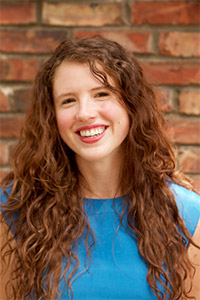 Photo: Christopher Meister
The study set out to identify barriers and success factors for a program – one of the first in the country – to provide contraceptives such as IUDs and arm implants for teens in a school-based health center. Long-acting birth control methods are 20 times more effective at preventing pregnancy than the most popular methods such as the pill, researchers say.
More than 80 percent of teen pregnancies in the United States are unintentional. Children of teen mothers are less likely to complete high school and are more likely to face long-term developmental hardships related to behavior and literacy than their peers, according to lead author Kelly Gilmore. She conducted the research while a master's student in the School's Community-Oriented Public Health Practice program and now is a research coordinator at the Family Planning Division in UW Medicine's Department of Obstetrics and Gynecology.
Gilmore and colleagues retrospectively examined a grant-funded program that rolled out to three high schools in Seattle. It was administered by Neighborcare Health, which runs medical and dental clinics for low-income and uninsured families. It was funded by a small grant acquired by Public Health - Seattle and King County from the National Campaign to Prevent Teen and Unplanned Pregnancy. Researchers conducted 14 semi-structured interviews with clinicians, administrators, public health officials and community partners.
Among the positives, all participant groups found that proactive engagement of parents, school officials, teachers and teens was helpful in establishing buy-in for the contraception program. Clear communication strategies linking teen pregnancy to school dropout rates also helped promote the program.
Among barriers to providing long-acting reversible contraception:
A lack of confidence, skill and training among health-care providers when it came to inserting and removing contraceptive devices.
Provider misinformation about the safety of long-acting contraception for adolescents. Gilmore noted the IUD has been redesigned since the days of the Dalkon Shield, the IUD developed in the 1970s that was linked to increased risk of pelvic inflammatory disease.
Expense and billing issues. Neighborcare executives sometimes found it difficult to bill for minors when the adolescents wanted the procedure to remain confidential and not appear on their family's insurance. They could seek reimbursement through a state Medicaid program as long as the student provided a picture ID and social security number.
Researchers found that supportive, thorough training that addressed provider skills and concerns while combating myths and misinformation was hugely important to getting the program off the ground. "If the providers aren't on board, the teens are not going to be offered these methods, and they will never have the opportunity to decide if a LARC is right for them," Gilmore said.
More than 400 long-acting contraceptives have been implanted at Neighborcare Health school-based health centers since the program began in 2009, and the program has since expanded to other schools. "Very few schools were doing this," Gilmore said. "The practice in school-based settings is spreading now and people are interested to know how to overcome some of these barriers."
Now, nearly all of the high school school-based health centers in Seattle are able to provide LARC services onsite, she said. Senior author in the study was Ann Vander Stoep, associate professor of psychiatry and behavioral sciences and of epidemiology.