University of Washington School of Public Health
Dr. William Foege Will Be 2016 SPH Graduation Speaker
Share:
SPH is honored to welcome physician, epidemiologist, mentor, teacher, and humanitarian William Foege as its graduation speaker on Wednesday, June 8. Dr. Foege is a true titan of public health. He was instrumental in the successful campaign to eradicate smallpox from the world. He has played key roles in global health at the Bill & Melinda Gates Foundation, the Carter Center in Atlanta founded by former President Jimmy Carter and Rosalynn Carter, the Centers for Disease Control and Prevention, the Task Force for Global Health, and Emory University.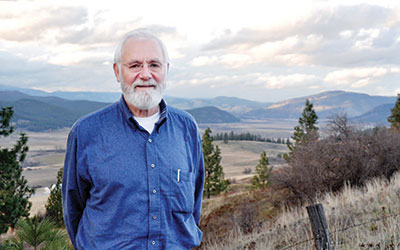 Photo: Tom Paulson, Humanosphere.org
In 2012, Dr. Foege received the Presidential Medal of Freedom, the highest U.S. civilian honor, for his many accomplishments in improving the health of people around the world and for inspiring the next generation of public health leaders. That same year Georgia Institute of Technology awarded him its Ivan Allen Jr Prize for Social Courage.
Said King Holmes, founding chair of the Department of Global Health, when he heard about Dr. Foege's Medal of Freedom award, "Far beyond the eradication of smallpox, he has been a mentor and inspiration for everyone in the field. And he has been responsible for the emergence of the field of global health."
Dr. Foege received his MD from the University of Washington and his MPH from Harvard University.
Come join the UW School of Public Health as we welcome Dr. Foege and celebrate the achievements of our graduating Class of 2016! The ceremony will take place at the Hec Edmundson Pavillion (Alaska Airlines Arena) on Wednesday, June 8 at 3 p.m. The event is open to the public and no tickets are required.