University of Washington School of Public Health
School Celebrations
Share:
In February, we celebrated the 10th anniversary of the Department of Global Health and its many achievements. We looked ahead to the next generation of challenges during a symposium with local partners, community members and global health leaders.
At an evening reception, Melinda Gates, UW President Ana Mari Cauce and Gov. Jay Inslee highlighted the impact of the global health sector in Washington state.
That same week, we celebrated two of our most exceptional alumni, Bernice Dahn and Patricia García, both ministers of health. They received this year's SPH Distinguished Alumni Award and presented on the importance of a public health education in their careers.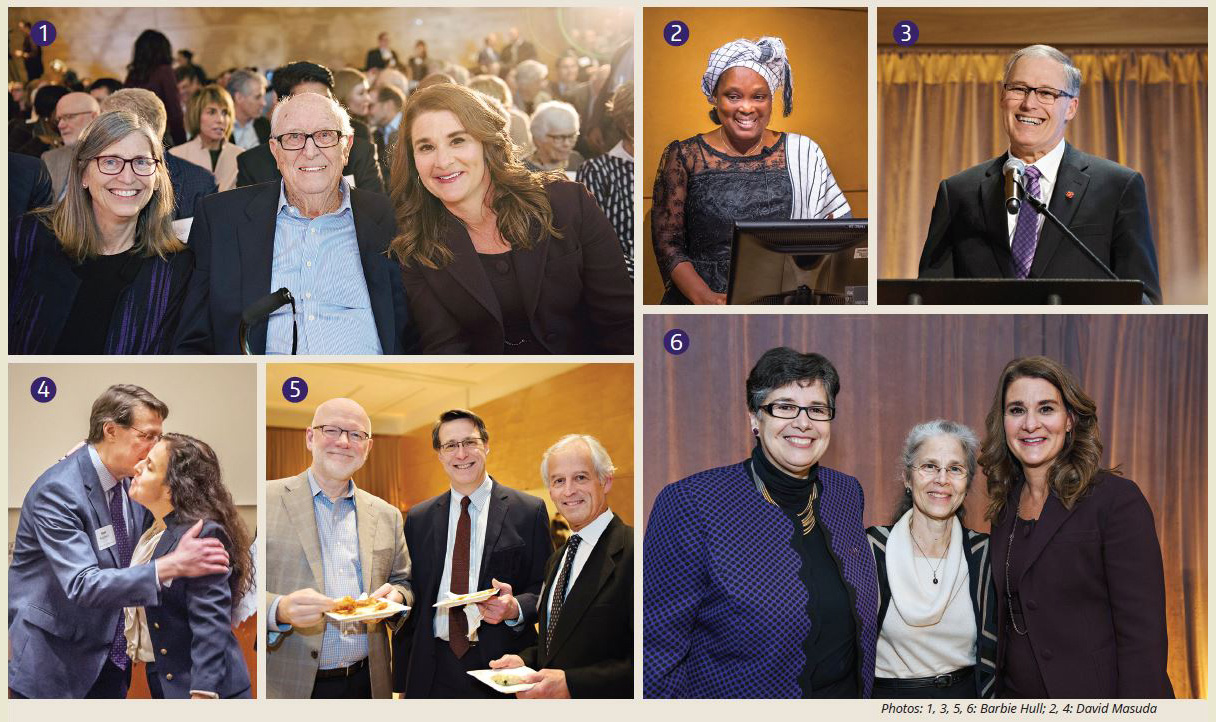 1. UW Regent Kristianne Blake with William H. Gates Sr. and Melinda Gates
2. Bernice Dahn (MPH '05 Health Services), minister of health of Liberia, presenting during the 2017 Distinguished Alumni Award lecture
3. Gov. Jay Inslee touts Seattle as an epicenter for global health
4. Patricia García (MPH '98 Epidemiology), minister of health of Peru, receiving the 2017 Distinguished Alumni Award from Interim Dean Joel Kaufman (MPH '90 Environmental Health)
5. Chris Elias (MPH '90), president, Global Development Program, Bill & Melinda Gates Foundation; Interim Dean Joel Kaufman; and Tom Cohen
6. UW President Ana Mari Cauce with Judith Wasserheit, chair, Department of Global Health, and Melinda Gates