University of Washington School of Public Health
New Gift to Bring Global Maternal & Child Health Experts to UW
Share:
This spring, an anonymous donor couple established the DDD Endowed Visiting Lectureship in Global Health of Women, Adolescents and Children. Distinguished scholars who are researching, implementing or developing programs that benefit the health and well-being of women, adolescents and children will be invited to the UW to conduct a public lecture and multi-day faculty exchange.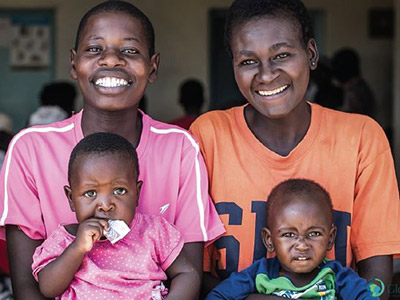 Possible speakers could include ministers of health, foreign university academics and experts from non-governmental organizations and U.S. government agencies. The donors hope this exchange will help the Department of Global Health to develop and deepen relationships with in-country partners who can enhance work already happening on the ground.
The donors were inspired to establish this endowment from their work in healthcare professions overseas, their family's deep history in healthcare and caregiving, and their interest in improving the lives of families in low- and middle-income settings. The School of Public Health is deeply grateful for the support of this new fund. Stay tuned for details about the inaugural lecture.