University of Washington School of Public Health
Top stories of 2017
Share:
In 2017, SPH received a No. 3 world ranking emphasizing scientific impact. The making of a health care card for LGBTQ youth shed light on one of the School's most popular graduate programs. A study on the health impact of cooking at home received significant national interest. And students spearheaded the evaluation of hosting Tent City 3 on campus. These stories are among your favorites of 2017. Here is the full hit list:
Mothers' lifestyle during pregnancy may impact risk of diabetes, obesity in babies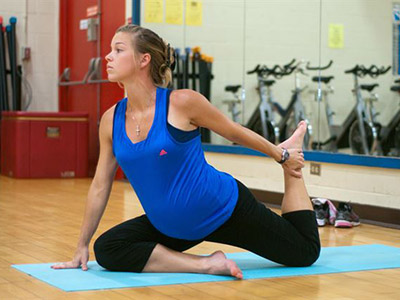 It isn't enough to just quit smoking during pregnancy, said researchers at the UW School of Public Health. Expecting mothers should consider the impact several lifestyle behaviors have on their health and the well-being of their child.
A study from the School found that pregnant women who maintain total healthy lifestyles – they eat well, stay physically active, have low stress and don't smoke – are nearly four and a half times less likely to have gestational diabetes.
'Learning by doing' key tenet of SPH program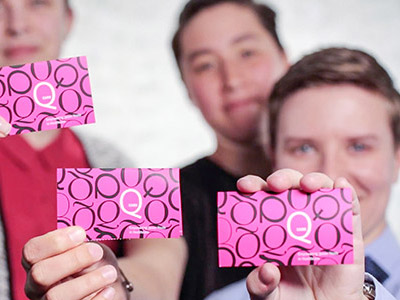 As a master's student in the Community-Oriented Public Health Practice (COPHP) program at the UW School of Public Health, Genya Shimkin had an idea for a pocket-sized card that could help LGBTQ youth feel safer in health care settings.
Shimkin developed and tested a version of what was dubbed the Q Card for a final capstone project, which COPHP students complete in collaboration with client organizations. The folding cards have space for youth to fill in their name, gender identity, sexual orientation and pronoun, plus a tear-off panel for health care providers with tips on providing sensitive care to queer and trans youth. Since graduating in 2013, Shimkin has continued to build the Q Card Project, distributing 125,000 little pink cards in three languages to youth, schools, libraries, community organizations and others who interact with LGBTQ young people.
Shimkin attributes much of the Q Card's success to the skills and contacts gained through the COPHP program, where students are empowered to learn by doing.
UW project boosts health through community gardens in Navajo Nation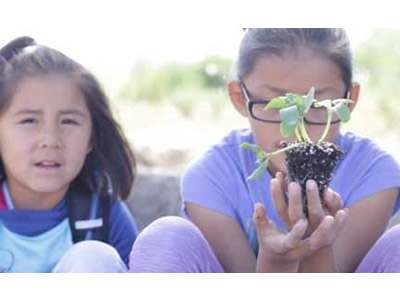 A UW School of Public Health collaboration in two Navajo Nation communities inspiries families to grow and eat more fruit and vegetables – setting them on a path to better health.
The Yeego (Let's go) Gardening! project features a series of collaborative studies. One study developed community garden plots and workshops that teach basic cultivation techniques. The aim of that study was to boost health and wellness in two New Mexico communities – Crownpoint and Shiprock – with high rates of diabetes and low access to healthy foods.
Cooking at home tonight? It's most likely cheaper and healthier, UW study finds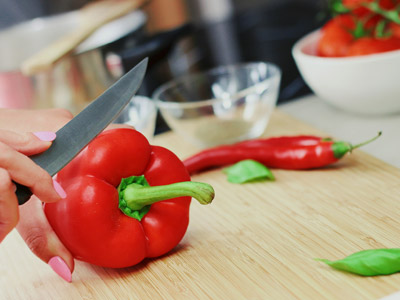 Researchers from the UW School of Public Health have been peeking into kitchens – via interviews – for years now and they've published results showing people who cook at home more often are likely to eat a healthier overall diet.
"By cooking more often at home, you have a better diet at no significant cost increase, while if you go out more, you have a less healthy diet at a higher cost," said Adam Drewnowski, director of the UW's Center for Public Health Nutrition and senior author of the study published in the American Journal of Preventive Medicine.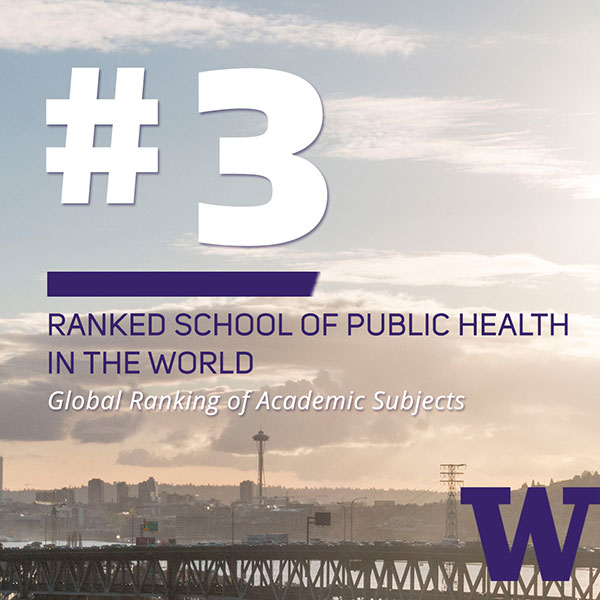 UW School of Public Health No. 3 in World Ranking
The UW School of Public Health ranked No. 3 in the world and No. 1 among public universities, according to the Global Ranking of Academic Subjects for 2017. This widely-used ranking, emphasizing scientific impact, was conducted by researchers at the Center for World-Class Universities of Shanghai Jiao Tong University.
UW students tackle tobacco epidemic, vaping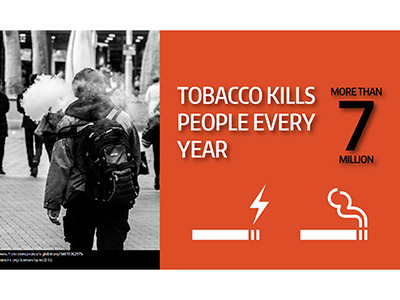 Although tobacco use among adults has declined in the past 40 years, the Department of Health and Human Services says nearly one in 17 high school seniors in the U.S. was a daily smoker in 2015. Their tobacco product of choice? Electronic cigarettes.
"The increase in youth vaping poses a threat to more than five decades of progress in tobacco control and prevention," said Hena Parveen, a graduate student at the UW School of Public Health. As part of her capstone, she worked with the Tobacco Prevention Program at Public Health – Seattle & King County to develop a lesson on vaping for 9th-graders and an Alternative to Suspension program for students found to be in violation of anti-vaping policy.
Through a unique program at the UW School of Public Health, Parveen and other students are bringing to light the impact the tobacco industry has on the health and economic and educational well-being or communities in Seattle.
Tent city challenges stigma, creates relationships and changes minds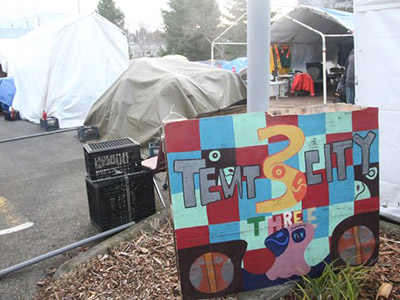 Hosting an organized tent city at the UW has helped to transform the way students, faculty and staff understand and approach the challenge of homelessness, while providing people without shelter a safe place to live.
As the nearly 60 residents of Tent City 3 packed up to move to Skyway last March, graduate students from the UW School of Public Health shared this insight and other results from an evaluation of the tent city's stay on campus.
Students found that 90 percent of residents were satisfied with their stay and all felt safe. Most in the UW community viewed the stay as positive and said there weren't any major surprises or issues. What stood out most was that 19 percent of the UW community became more supportive over time.
New global approach to tracking climate change and its impact on public health
Research from 26 global institutions, including the UW School of Public Health, points to climate change as a looming public health emergency. But experts also note that an accelerated response over the last five years has created "clear and unprecedented opportunities for public health."
In a report in The Lancet medical journal published online Oct. 30, leading doctors, academics and policy professionals from across the world explore 40 unique indicators that measure the health impacts of climate change and assess the world's response. Those indicators range from the health effects of temperature change to fossil fuel subsidies and investment in coal capacity. Howard Frumkin was one of the only U.S. authors for the global report.
Public Health No. 5 among the world's top university programs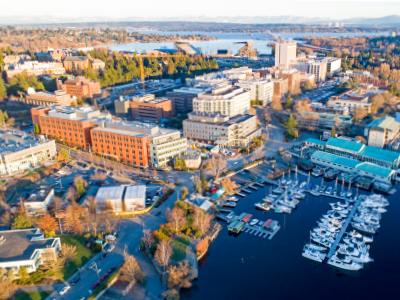 The UW School of Public Health has some of the best research programs in the world, according to a global ranking of academic programs at top universities, announced last April.
The Center for World University Rankings ranked the UW No. 5 globally for public, environmental and occupational health, No. 6 for health policy and services, and No. 8 for toxicology.
Dean Kaufman's landmark air pollution study selected best in 2016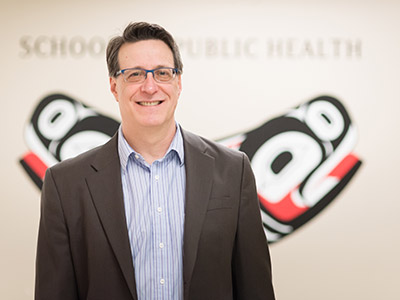 Joel Kaufman, interim dean of the UW School of Public Health, is lead author of the best environmental epidemiology paper published in 2016, according to the International Society for Environmental Epidemiology.
The paper was a collaborative effort by 20 researchers from academic institutions across the United States, including nine from the UW. The goal was to determine the biological process by which long-term exposure to air pollution can be linked to the progression of atherosclerosis, the underlying process in the arteries that leads to heart attacks and stroke.
Other highlights:
SPH's immersive story about turning research into action to interrupt the transmission of parasitic worms in developing countries was among the UW's top five immersive stories.
A story from the Department of Epidemiology about research by Ali Rowhani-Rahbar, which found 3 million Americans carry handguns daily, reached about 135 million readers and was picked up by 80 website and publications.
The most-read Close Up of 2017 was an in-depth profile of Jeffrey Sconyers, former general council of Seattle Children's, who now shares his experience in law, policy and ethics as a senior lecturer in our top-ranking Master of Health Administration program.