University of Washington School of Public Health
UW, Seattle & King County join forces for new academic health department
Share:
The University of Washington Schools of Public Health and of Nursing have formalized an alliance with Public Health – Seattle & King County that seeks to encourage collaboration and resource sharing through a new academic health department.
The three-year partnership will provide a foundation for increased training and other opportunities for students, faculty, researchers and staff of the participating organizations.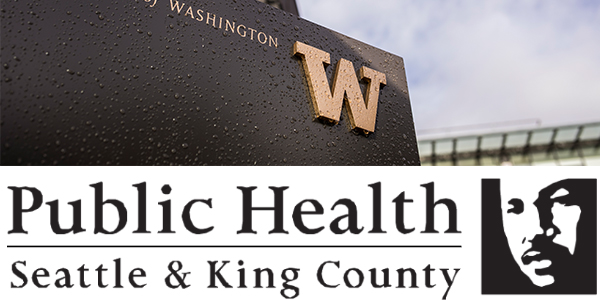 "Academic public health departments make for great collaboration. Our faculty and students can engage in meaningful service while being exposed to state-of-the-art public health work," says Joel Kaufman, interim dean of the UW School of Public Health. "It's another great example of how our School is involved in the community and not huddled in the ivory tower."
The Public Health Foundation defines an academic health department as a formal affiliation between a health department and an academic institution that trains future health professionals. The relationship is similar to a "teaching hospital" affiliation between hospitals and medical schools.
The Northwest Center for Public Health Practice (NWCPHP), the outreach arm of the UW School of Public Health, will help facilitate the activities of the academic health department. NWCPHP Director Betty Bekemeier says creation of an academic health department cements the longstanding relationship that already exists between the UW and Public Health – Seattle & King County (PHSKC).
NWCPHP is particularly suited for its key role of helping facilitate the academic health department. "The center's mission is to promote excellence in public health by linking academia and the practice community," she says. "How that plays out is by facilitating bridges, assuring that we are focused on building capacity, both with the University for practice, and with the practice community by leveraging the University resources and opportunities."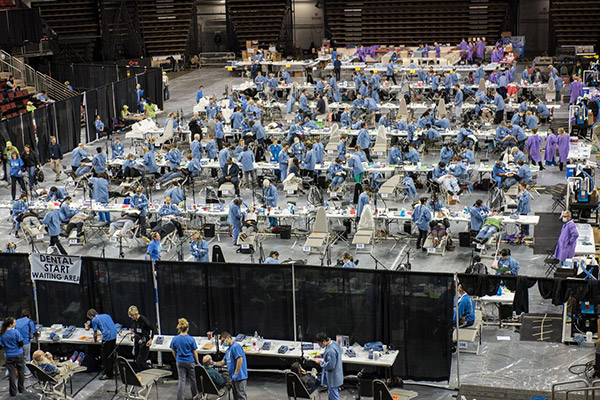 Azita Emami, executive dean of the UW School of Nursing, echoed the same sentiment. "Our school is undertaking major efforts to see that population health is an embedded part of every nursing class and clinical experience, at every level," she says. "We want all nurses to be prepared to address the social determinants of health through assessment, leadership, collaborative practice and policy development. The academic health department is integral to this effort."
In their formal agreement, which runs through August 2020, UW and PHSKC officials stressed that creation of an academic health department would provide mutual benefits in teaching, research and public health services.
"I look forward to strengthening our partnership with the University of Washington to enhance both public health and academic practice, including teaching, training, workforce development and collaborative applied research," says PHSKC Health Officer Jeff Duchin. "Formalizing this priority work through the academic health department is great news for our department, residents of King County and the state."
PHSKC Director Patty Hayes adds, "Through this collaboration, our two great institutions benefit from each other's expertise and experience. The end result is a stronger public health system that better serves the public to promote health and well-being."
The agreement sets a number of goals for the academic health department, including:
Advancing public health practice, programs and policies at PHSKC to better serve the county's residents;
Maximizing public health training opportunities for students;
Encouraging collaboration between PHSKC staff and UW faculty, including student mentors, that fill academic and public health practice needs;
Generating research and evaluation evidence to improve public health practice;
Increasing PHSKC's ability to recruit and retain skilled professional staff, and assuring high quality public health practice training for UW students and trainees; and
Enhancing UW's ability to recruit new students.
UW and PHSKC officials hope to reach the goals by, among other steps, offering field placements and internship opportunities for UW students with PHSKC to build their skills and knowledge of community-based public health practice. Officials plan to work together to improve data quality and systems to improve the effectiveness of public health services provided to the county's residents.
The UW School of Public Health and the Washington State Department of Health also have a long history, resembling an academic health department, to produce and support the ongoing critical need for practice-based evidence to improve the value of public health systems while growing public health system capacity.
View a list of states and organizations that have academic health department partnerships.