University of Washington School of Public Health
Options within the Public Health - Global Health Major
Share:
The School's popular public health major has evolved into the Public Health – Global Health Major to better reflect its domestic and global competencies.
"The rebrand better reflects the emphasis on global health that exists within the major, as well as the multidisciplinary, collaborative approach to population health that the program has had since its inception," said Sara Mackenzie (MPH '05), director of the undergraduate program and senior lecturer in Health Services.
In addition to the general track, students will now be able to choose one of three options: global health, health education and promotion, or nutritional sciences. New course sequences will allow for deeper dives into those areas and will include upper-level courses such as health economics and global mental health.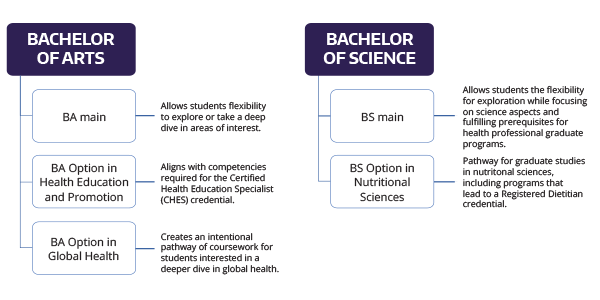 This story was featured in the fall 2018 issue of SPH Connect. Read the full publication here.