University of Washington School of Public Health
Duchin elected to the board of the Infectious Diseases Society of America
Share:
Dr. Jeff Duchin, health officer for Public Health – Seattle & King County, was elected to the Board of the Infectious Diseases Society of America (IDSA). Duchin is also a professor of medicine at the University of Washington, adjunct professor of epidemiology at the UW School of Public Health and member of the Northwest Center for Public Health Practice.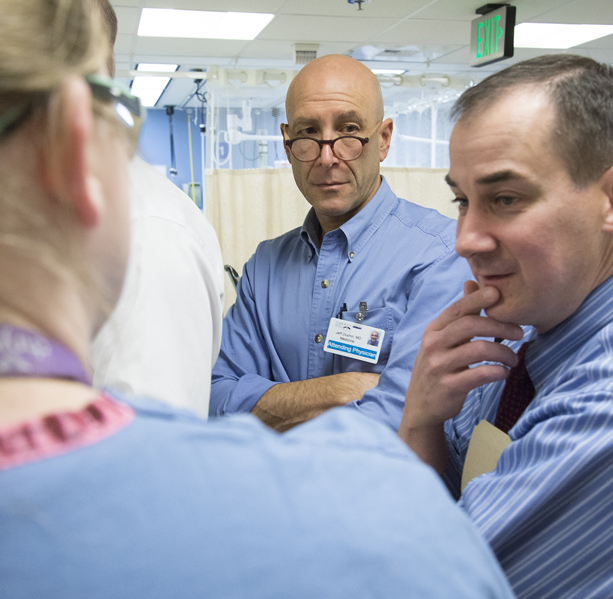 "My focus on the Board, in addition to supporting the current IDSA strategic plan, will be influenced by my work in public health and include local, national and global health security," Duchin said. "I hope to bring a population and public health perspective, including a health equity lens, to IDSA Board deliberations and IDSA activities."
Among his many priorities as a board member, he aims to:
Address the increasing threat of antimicrobial drug resistance and rising STD and HIV rates;
Support HIV, TB and HCV elimination in the United States;
Enhance immunization and vaccine-related programs;
Support infectious diseases professionals responding to the opioid epidemic; and,
Promote "One Health" integration and collaborations.
Duchin has served on many national policy and advisory bodies, including the Board of Scientific Counselors to the Centers for Disease Control and Prevention (CDC) and the National Academy of Medicine's forums on Microbial Threats and on Medical and Public Health Preparedness. As a fellow of IDSA, he chaired of the group's Public Health Committee and Bioemergencies Task Force.
Duchin completed his MD at Rutgers University in 1985 and did his internal medicine training at Thomas Jefferson University Hospital. He completed a fellowship in general internal medicine and emergency medicine at the Hospital of the University of Pennsylvania and an infectious disease fellowship at the University of Washington.
He also trained as a CDC Epidemic Intelligence Service Officer, assigned to the National Center for Infectious Diseases, and completed the CDC's Preventive Medicine Residency program. Prior to joining Public Health – Seattle & King County, he worked for the CDC in the Divisions of Tuberculosis Elimination and HIV/AIDS Special Studies Branch.