University of Washington School of Public Health
Close Up: A Look at the People of SPH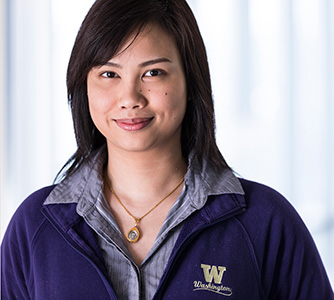 "I saw how I could make an impact on the health of people around me and the world, while enjoying the science I truly love."
Nuttada Panpradist


Certificate Student, Global WACh
Close Up March 2017: Nuttada Panpradist
Nuttada Panpradist aspires to be a leader in bioengineering, an advocate for equal access to health care and a role model for women. Unable to find work in the male-dominated field of chemical engineering in Thailand, she moved to Seattle and built connections en route to the UW. As a bioengineering PhD student and Global WACh certificate student, she designs low-cost tools to test for HIV and TB. She believes that, through collaboration and education, we can tackle the world's population health challenges.