University of Washington School of Public Health
Close Up April 2016: Vy Tran
Subscribe to Close Up | Close Up archives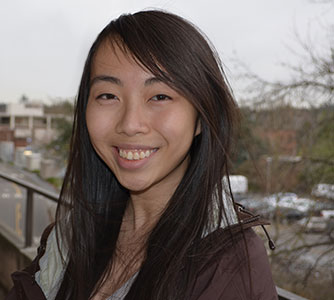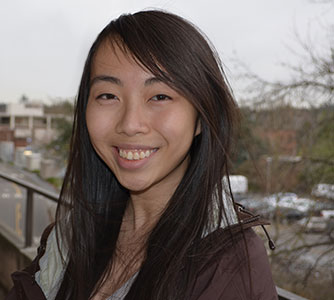 "Environmental health gave me a practical framework in which I felt I could make change"
Vy Tran


Senior, Environmental Health
Why are you so passionate about environmental health?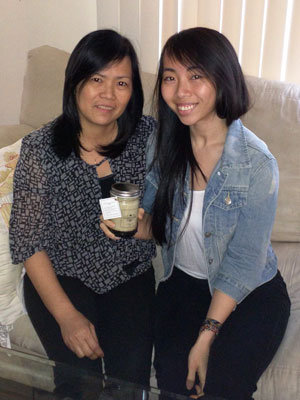 My interest in the major actually developed when my mom and I first moved here from Vietnam. As new immigrants, we did what we could and worked in a tofu factory with giant machinery and hot cauldrons, working long hours for very little pay.
There were no safety protocols or training of any kind for the workers. Although the factory is now closed due to its many health and safety violations, it was overwhelming to see how much those years have affected my mom's mental and physical health. She developed severe arthritis in her hands and scoliosis in her back.
Because of this, I've decided to dedicate my career to making sure this never happens to anyone else ever again. The technical side of environmental health, coupled with its public health mindset of prevention and serving underserved communities, gave me a practical framework in which I felt I could make change.
What is your focus within the field?
Occupational health management – making the regulatory or managerial side supportive of safe work procedures. I work as a research intern with Research Scientist Trevor Peckham and Professor Noah Seixas, researching how workplace and non-work exposures contribute to stress in low-wage workers in Seattle.
What have you learned from your research so far?
We have yet to collect data. I have gotten to play a big part in the creation of our study's questionnaire. It's a lot tougher than I thought! By the end of this program, I hope to garner a deeper understanding of questionnaire design, the research process, including partnering with community-based organizations, and how to quantify stressors in the work environment and from income, ethnicity and environmental factors.
Where did you do your internship?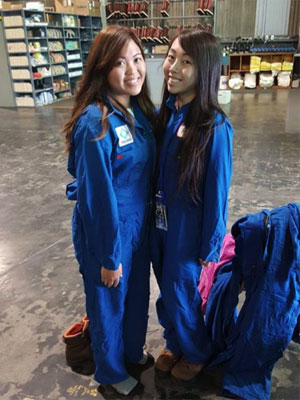 I was an Industrial Hygiene intern for Tesoro in Anacortes, Washington. It's a petroleum company. I did sampling, analysis and quality-assurance tests around the refinery, making sure workers weren't exposed to high levels of noise or to chemicals like benzene.
I love that the Environmental Health major requires students to complete an internship their junior year. This allows them to build experience for their resumes and get a hands-on feel of what it's like to work for the focus that interests them, or to see if it's a good fit. For me personally, my internship and other experiences in the field led to a connection in the petroleum industry who has since hired me to work at Google.
What will you be doing at Google?
I'll be working in the research and development department of Google X Life Sciences, the semi-secret division that produced the self-driving car and hot air Wi-Fi balloons. My responsibilities over the summer include doing sampling and analysis of a nearby Superfund site, and also making sure products and processes are safe for the environment and people working. I am really grateful for this opportunity as I do a lot of coding on the side, and am really interested in technological innovation.
What are your career goals?
After college, I plan to work for a couple of years in the health and safety field, and gain a lot of varied experience. After that, I plan to go to graduate school for occupational hygiene, and eventually apply to become a Certified Industrial Hygienist. Beyond this, I am also considering professional school or spending time to build another company with social impact implications, like a consulting firm that is for-profit, but would also offer services at low cost for certain kinds of businesses – family-owned restaurants, shops, construction/carpentry services – basically any mom-and-pop shops that hire workers and need a helping hand keeping them safe.
Tell us about your candle-making business.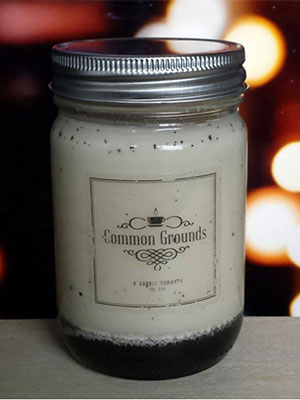 I was initially a dual major, and was also studying business in the Foster Business School as a Freshman Direct early admit. Although the major didn't work out for me, I was still passionate about innovation and entrepreneurship, and decided to continue taking some related classes. The candles started out as an ENTRE 472 class project with other business students. We were sitting in a Starbucks one day, trying to come up with an idea. We looked around and thought about coffee and its immediate association with Seattle. We did our research and found cool studies that said smelling coffee can make lab mice more awake. We thought, why not give coffee candles a try!
Once we taught ourselves how to make candles from recycled coffee grounds, we pitched our business model to judges and received some start-up money (about $1,600). The outstanding support from UW and their affiliates kept us going. After two quarters of hustling and exceeding our sales goals, we were able to pay UW back $2,200. Afterwards, I kept the company going and added a social impact aspect by donating a percentage of our profits to Coffee Kids, a non-governmental organization that helps coffee farmers in Latin America build their businesses.
We started selling to our friends and family, but after that we had to become more creative. We actually resorted to selling in the walkways of U Village, Bellevue Square, and Southcenter Mall. We held our ground(s) in each location until we were asked twice by security guards to leave. That was a fun couple of weeks. We got our first break when we were welcomed into University Bookstore. We sold out of our first order within two weeks. The word kept spreading and now we even get big orders from Foster! Currently we are in 15 stores and are getting so many inquiries from other states that we are considering going national. My mom and I make the candles from home. We also have some students help us with marketing and logistics.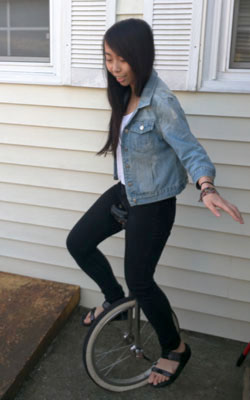 Do you have time for any other hobbies?
I'm working on a board game with a prison break theme. You're pretty much trying to be the first of your friends to break out of prison. We designed the board game to be educational and to allow our consumers to start a conversation with friends about various social justice issues surrounding mass incarceration, the juvenile justice system and social inequity. We plan to launch it before Summer 2016, so watch out for that!
Can you tell us something quirky about yourself?
I can ride a unicycle and juggle at the same time.