University of Washington School of Public Health
Close Up: Terrance Kavanagh
Subscribe to Close Up | Close Up archives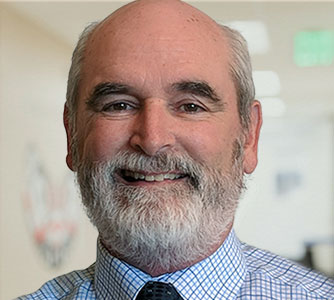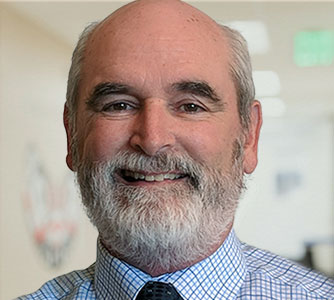 "I spent my childhood in the woods of Northern Michigan, which gave me a sense of wonder about the natural world"
Terrance Kavanagh


Professor, Environmental and Occupational Health Sciences
A laboratory scientist, fly fisherman and winemaker, Terrance Kavanagh left his native Michigan for the University of Washington in 1985 to be a postdoc in the pathology department. Today, he leads three UW centers, including the Interdisciplinary Center for Exposures, Diseases, Genomics and Environment, where researchers work to understand how genetic factors influence human susceptibility to environmental health risks. Kavanagh is one of two UW researchers recently named as new fellows of the American Association for the Advancement of Science.
What work are you most proud of?
We were among the first to create cellular and animal models (lab mice) that mimic the synthesis of an antioxidant called glutathione and help us understand which individuals are most susceptible to harmful environmental exposures. The models also provide insight on human diseases and our metabolism of drugs.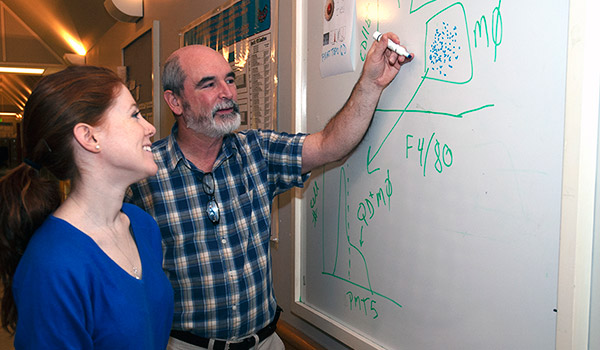 Photo: Sarah Fish.
Break this down for us.
Plants, animals and humans all produce glutathione, which lessens harm from exposure to toxicants and disease conditions associated with oxidative stress (essentially an imbalance between the production of free radicals and the ability of the body to detoxify their harmful effects). As humans age, glutathione levels drop. But a person's genetics also affect how efficiently the body replaces the antioxidant as it is expended to protect our cells.
We've modified a gene in lab mice so that they can no longer efficiently make the antioxidant. This lets us probe the role glutathione plays in many cellular and physiological processes. We can then relate those processes to common genetic differences in humans that give us variable capacity to make this vital antioxidant — and, therefore, variable levels of vulnerability to suffering adverse health impacts from chemical exposures.
What do we already know about glutathione?
Low glutathione in animals is associated with negative cardiovascular effects from diesel exhaust. In humans, low glutathione can predispose us to acetaminophen drug overdose and resulting liver damage. And we know glutathione dysregulation is linked with cerebral vascular disease, metabolic syndrome, cystic fibrosis and Type 1 diabetes.
Why is this work important?
Our work can be used to understand who is most vulnerable to toxic chemicals and under what conditions, informing environmental and public health policies that aim to protect susceptible individuals within the broader population. This is especially useful as personalized medicine and precision environmental health policy evolve.
Researchers across the country have used the models we (and others) have developed to investigate the importance of this antioxidant in protecting cells, animals and people from various drugs and chemical pollutants and to explore aspects of development and aging, cancer, liver, lung and kidney diseases, inflammation and immunity, psychiatric disorders and neurological diseases.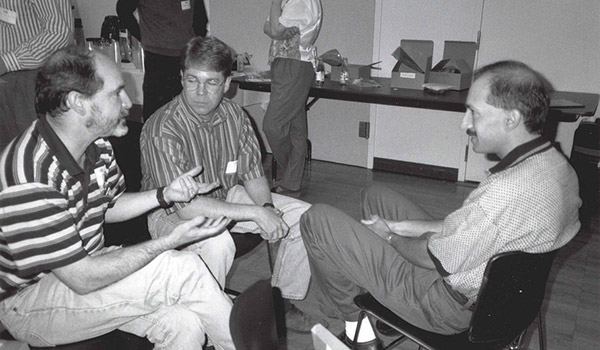 Tell us about the timely e-cigarette research you're doing.
Our work with the National Cancer Institute will investigate the potential carcinogenic effects of e-cigarettes — and not just around nicotine. Important questions relate to the huge diversity of flavoring agents used in these devices.
We're using genetically inbred strains of mice that are predicted to be more (or less) susceptible to e-cigarette ingredients. Hopefully this will let us discover, through genetic mapping, those gene variants associated with susceptibility (or resistance) to e-cigarettes.
What is most worrisome about these flavored juices?
This is the Wild West: People are putting in all kinds of flavoring — and it's largely unregulated. We don't know a lot about their toxicity or their ability to initiate and promote precancerous lesions or even cancer itself. Flavoring agents can turn into reactive aldehydes that can change your DNA.
What happens when these flavoring agents get heated up? Is second-hand exposure to exhaled vapors, particles and chemically modified elements from e-cigarettes potentially harmful? Are we genetically predisposed to susceptibility for adverse effects from e-cigarettes?
What drew you to environmental toxicology?
I spent a lot of my childhood in the woods and waters of Northern Michigan, which gave me a sense of wonder about the natural world and inspired a love of science. I started college in premed, but found myself also drawn to ecology, evolutionary biology and natural resources. I realized that studying environmental toxicology and genetics was a way to combine my interests in environmental sciences with my interests in medicine and health, letting me contribute to both environmental and public health.
Do you still spend time outdoors?
I hike and camp at Mount Rainier and fly-fish the Yakima River and rivers in Montana.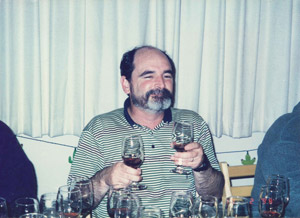 We hear you're a winemaker. Are your forays in fermentation just another form of lab play?
I've been fortunate to have wonderfully fun colleagues and friends as fellow winemakers for almost 20 years. Each year seems to have its unique qualities of season, climate and timing. The strains of yeast and malolactic bacteria we add all impact our wines' quality, which gives us a lot to discuss and argue over. Naturally, this also requires frequent sampling as the wine ages.
This feature originally appeared in the DEOHS Health and Safety Matters blog. See the article by Lynn Schnaiberg.