University of Washington School of Public Health
Graduate Student Profile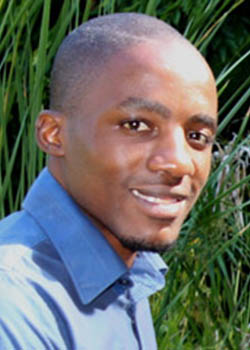 William T. Msemburi
PhD Student, Global Health Metrics
Home country: Zimbabwe


Why Global Health Metrics?
In the developing world, it's difficult to get accurate and timely data on deaths and diseases – as well as their risk factors. You can't devise an adequate public health response without that information.
It becomes necessary to use indirect techniques to obtain these data somehow. This is one of the major focuses of this PhD – health measurement.
How do you hope to apply your skills?
I am originally from Zimbabwe and ultimately hope to do a burden of disease study for the country. Apart from country-specific work for Zimbabwe, I hope to be a regional asset working in South Africa, Zambia, Mozambique and in other Southern and Eastern African countries, looking at health measurement.
I intend to contribute to improving data quality and data usage, which in turn I hope will feed into improved response by policymakers and improved health for African people.
Why did you choose the UW?
UW's School of Public Health is ranked as one of the best in the world. The Department of Global Health has been making a regional impact in Southern Africa for many years.
Apart from this, the South African Medical research council (where I worked as a statistician and demographer before coming to UW) has collaborated with the UW Institute for Health Metrics and Evaluation (IHME) in the past.
IHME has been pursuing cutting-edge research in measurement of the world's most important health problems, developing numerous tools for evaluating the various strategies that can be used to address them. These two factors made pursuing a PhD here extremely attractive.
What difference did winning the School's Remak Scholarship make for you?
Cost of living in Seattle is significantly higher than in South Africa where I was working before I came here. Without the Remak in the fall, I would not have had sufficient funds for the move.