University of Washington School of Public Health
Undergraduate Student Profile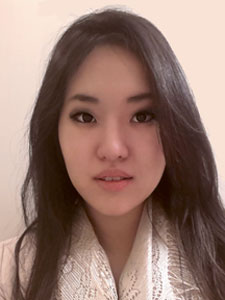 Alexandra Moerdomo
Senior, Biology; Minor: Nutritional Sciences, Global Health
Hometown: Bellevue, WA
What do you like most about Public Health?
Public health transforms society through the most basic aspects in life. It integrates vastly different subjects—from economics to culture to laboratory science—into a multidisciplinary field. It applies in academia, industry and government. It fosters global engagement from a local approach and vice versa. It is big and small at the same time.
Why choose these fields of study?
Growing up in Indonesia fueled my interests in clinical research and global health. I was initially interested in studying fatal cardiovascular and infectious diseases, but looking deeper into underlying causes of death and diseases led me to explore food studies and nutritional science.
I was also certain that my interests lay beyond the cerebral elements of science, and just as much on the social aspects of health. I am passionate about rights of women and children, ethical business practices, and how economics influence global interdependence. Under the global health and nutritional sciences minors, I am able to study the interplay of all these topics.
What experience has been most influential during your time at the UW?
Taking the global health seminar series helped solidify my interest in global health. I had the chance to talk to influential global leaders about everything from bioengineering and foreign policy to photography and cartographic design. I also felt like I learned as much about Indonesia and Southeast Asia within a year as I did living there for 16 years.
What are your professional goals?
My ideal career would be one where I can positively contribute in sustainable innovations that bring about global advancements. Ultimately, I hope to build an enterprise that combines my passions for female education and women's empowerment, food science, and visual arts.
What advice would you give to prospective students?
Don't feel pressured to work for non-profit organizations like UNICEF or the Gates Foundation. Cultivate your own passions and be entrepreneurial. Don't be held back if your innovative idea might not align with the traditional public health career path. The more businesses incorporate sustainable practices, the greater drive toward social responsibility globally.
The UW is a big school, and Seattle has an even greater global health network. Do not feel intimidated!
Finally, don't fuss over GPA! It is much more important to gain various experiences and have great mentors.
What do you like to do during your free time?
Traveling! I love exploring new places as well as going back to the ones I have visited before. I'm a complete foodie so I'm into gastronomy, foodpairing and culinary arts. When it's summer, I try to fit in as much water sports and horseback riding as I can. I also love watching foreign films. I can't pick just one favorite "thing"!.
Other...
I was an intern at Seattle Children's Research Center, assisting with multiple research projects relating to disease prevention and health promotion, including pediatric weight management studies and nutrition labeling projects in King County restaurants. I also worked as lab manager and administrative assistant at a materials science and engineering lab.
Internationally, I studied abroad in Peru, volunteering with local NGOs and at public hospitals through Rotary International partnerships. It was an extremely eye-opening experience that helped me realize how universal many health issues are.
Share an interesting, unique or quirky fact about yourself.
I've only had McDonald's once in my entire life.