University of Washington School of Public Health
Undergraduate Student Profile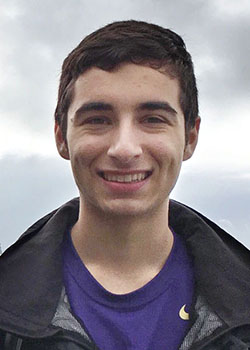 Andrew Kyrios
Senior, Public Health (Second Degree: Informatics)
Hometown: Little Rock, Arkansas
What do you think is most interesting about public health?
It's so much more than just vaccines, community medicine or distributing condoms. The beauty of public health is that it is multidisciplinary—the promotion of health is universal and does not just occur in a hospital or clinic.
What are your professional goals?
I'd like to be a project manager for a health organization. I believe I have the qualities needed to be a successful project manager: strong communication, good foresight and leadership through example. I hope to bring these skills into an organization that encompasses public health's values of health promotion, community building and better quality of life.
What experience has been most influential?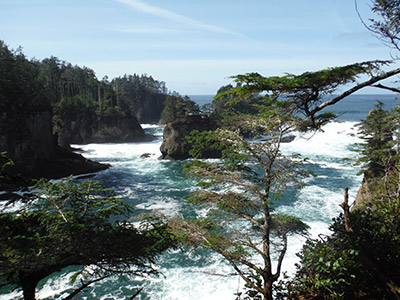 Working on a digital storytelling project with Native communities through the UW Pipeline Project was a great experience. I traveled to the tip of the Olympic Peninsula to work with members of the Makah Tribe and 5th graders from Neah Bay Elementary School. The goal was to help students explore literacy through photography and video. The project, called "Telling Our Stories," resulted in a published magazine and feature film.
It was amazing to work with so many wonderful people, especially students. They constantly impressed me with their intelligence, creativity and energy. I cannot wait to see what the future has in store for them.
What advice do you have for prospective students?
Type "public health" into Google and read the latest news article you see. If you end up enjoying what you read, public health is right for you.
What kind of work or volunteering do you do?
I'm a student intern for the city of Bellevue's transportation department. More specifically, I'm part of the Neighborhood Traffic Safety Services division. The livability and community engagement of a neighborhood can be compromised if residents feel unsafe around streets. Some problems we address include traffic volume, excessive speeding and pedestrian safety. We conduct outreach programs throughout the city to encourage, educate and sometimes even enforce safe transportation practices.
What else do you like to do in your free time?
I'm a big Seattle sports fan, so depending on the season, you'll probably catch me watching some sort of sporting event.
Please share an interesting, unique or quirky fact about yourself.
My initials, ARK, are an abbreviation of the state where I was born…Arkansas!