University of Washington School of Public Health
Undergraduate Student Profile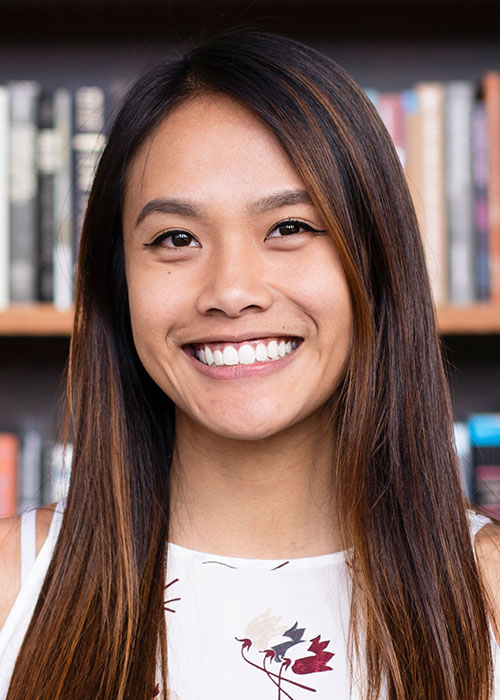 Annie Dang
Public Health Major
Hometown: Renton, WA
Why major in public health?
Through the Summer Health Profession Education Program (formally the Summer Medical and Dental Program), I learned about the social determinants of health and what public health looks like from a health professional's standpoint. This sparked my desire to learn more about the field and the major. Public health is exactly what I had been searching for.
What is most interesting about public health?
Public health takes an interdisciplinary approach to combatting health issues. I love the challenges that come with serving large communities and being in such a dynamic, revolutionizing field.
Why did you choose the UW?
Growing up in the Seattle region, it has always felt natural to go to the UW. When it came time to apply, UW was my top choice because of the wide range of majors and opportunities.
What experience at the UW has been most influential?
I joined the Minority Association of Pre-health Students (MAPS) to gain friendships and a support system as a first-generation student. But what I got was so much more. I gained confidence in my abilities as a leader and learned how to communicate effectively with others in professional settings. MAPS has also made me more aware of deep-seeded social issues, particularly within our health care system.
I recently coordinated a MAPS pre-health conference for high school and undergraduate students. We had workshops on careers within health care, personal statement writing and health care policy. The event also helped students to network with faculty in the UW Schools of Medicine and Public Health.
Any other extracurricular activities?
I've taken part in the Health Care Alternative Spring Break for the past two years, where I shadowed doctors and dentists in rural settings and got exposure to many public health issues. I was a FIG Leader for a group of first-year students. I developed lesson plans and supported new students as they navigated the UW and Seattle. I served as an RSO (Registered Student Organization) liaison for the Associated Students of the UW's Student Health Consortium. I also volunteer at Seattle Children's in the Child Life Department on Saturdays.
Do you have any jobs while in college?
I work for the UW's Division of Medical Oncology as a student assistant for regulatory affairs.
What are your professional goals?
With a public health degree, I can take so many different paths. I know I want to pursue a career within the health care field, but I plan to take a gap year to figure it all out.
What do you like to do for fun?
I binge watch a lot of TV! I also like to exercise, do yoga and go on hikes.
What advice do you have for prospective students?
Don't be afraid to explore. It's okay not to know what you want to do just yet. Some people will have a 10-year plan and others don't know what they're eating for dinner. Just focus on your interests, utilize help available on campus and find mentors.