University of Washington School of Public Health
Health Sciences Common Book Series
2018-19 Common Book
Marbles: Mania, Depression, Michelangelo, and Me
by Ellen Forney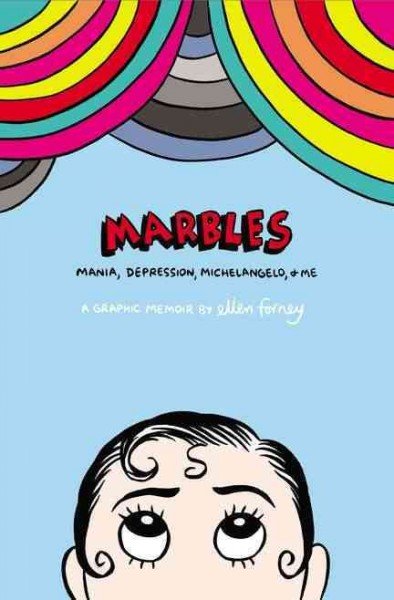 Each year, the Health Sciences Service Learning and Advocacy Group selects a common book that will engage students from across the health sciences in substantive, inter-professional dialogue about pressing topics related to health equity and social justice. Past choices have focused on drug addiction, racism and mass incarceration, homelessness, and climate change.
Marbles - a graphic memoir by Ellen Forney - explores mental health and the relationship between "crazy" and "creative."
Shortly before her 30th birthday, Forney was diagnosed with bipolar disorder. Flagrantly manic and terrified that medications would cause her to lose creativity and her livelihood, she began a years-long struggle to find mental stability while retaining her passion and creativity.
Read more
Disclaimer
This book is a graphic depiction of an artist's journey towards learning how to manage their illness. Descriptions of mental health struggles can be challenging to read, whether it is in words or pictures that depict behaviors that may be considered high risk or objectionable. We hope this novel will stimulate real, honest, and insightful conversations around trauma, mental illness and patients' resilience that can result in better care and support for those affected by poor mental health.
Copies of the book will be available on reserve through the Health Sciences Library and the main UW Library, or you can purchase from your favorite bookseller.
Order from the University Bookstore or Elliott Bay Book Company. Elliott Bay will give students, faculty and staff a 20% discount on the book. All you have to do is ask for the discount at the front counter or call the store.
Paperback: 256 pages
Publisher: Gotham Books
ISBN: 978-1592407323
Publication Date: November 2012