University of Washington School of Public Health
Student Public Health Association - SPHA
SPHA is an official student group whose purpose is to integrate and unify students across the multiple graduate and undergraduate departments and programs at the UW School of Public Health, and to create a consolidated voice to address student concerns as they arise. We seek to promote a positive educational experience for all students by creating interdisciplinary learning experiences; encouraging open communication between departments and between students, the Dean's Office, and other SPH decision-making bodies; and promoting cross-departmental social interaction for the purposes of enjoyment and networking.
SPHA delegates representatives to all school-wide committees of student interest, such as School of Public Health Executive Committee and the Curriculum Committee to ensure student representation on school-wide issues. The organization and its members are guided by several principles:
to foster a positive educational experience for all SPH students
to create interdisciplinary learning & understanding between students in all departments
to encourage communication among all SPH students & departments
to develop respect for individual departments
to promote open communication between SPH students and administration
to enhance social interaction among students and faculty in the SPH to promote Public Health research and its findings to society
All registered students in the School of Public Health are entitled to automatic membership. Interested students from other departments may also apply to become a member. SPHA is governed by a board that represents the major departments in the school: Biostatistics, Epidemiology, Environmental Health, Health Services and Global Health as well as the interdisciplinary programs (nutritional sciences and public health genetics).
SPHA maintains a catalyst site where students can access meeting minutes, Student Activities Funding Program info, and other SPHA documents.
Stay updated on SPHA events and activities! Like us on Facebook!
SPH Student Leadership Structure
2017 SPHA Board Bios
President:

Jennifer Marroquin, Public Health Major, jam310@uw.edu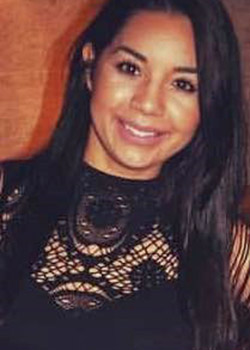 Jennifer is a senior in the Public Health major. She has a passion of improving healthcare inequalities and is driven to serve the underserved. This has led her to pursue a career in the healthcare field to serve rural/underserved communities as a primary care physician. Prior to coming to UW, she worked for a non-profit healthcare organization as an Executive Assistant and Event Coordinator. Her professional experience includes charity event planning, fundraising, healthcare advocacy, and extensive experience supporting executive level management. Her vision for SPHA is to build a strong, supportive & unified student community within the School of Public Health. She looks forward to working with all of you and hearing your voices!
Vice President:

Joey Chuang, Health Services eMPH

Joey is an MPH student in Health Services. He was actively involved in developing the Community Health Worker model in Ecuador and Peru, and is now working with Seattle Children's GAPPS (Global Alliance to Prevent Prematurity and Stillbirth) to construct a regulatory roadmap to responsible and effective clinical trials around the world. His interests are around the topic of public health, such as mental health, infectious and chronic disease, community healthcare, clinical trials, and global pharmacovigilance. He envisions a passionate and supportive student community, and wants to create that environment in the School of Public Health at the University of Washington.
Secretary:

Taylor W Hernandez, Public Health Major, BA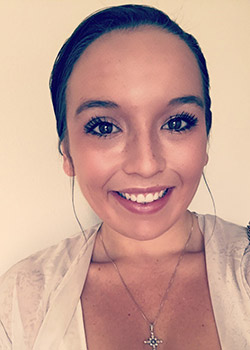 Taylor is a senior at the University of Washington and is planning on graduating this spring with a BA in Public Health. She is currently a volunteer at Hall Health assisting in health promotions while also working to educate students about the resources available on campus to improve health outcomes. Her experience includes managing social media content for small businesses, facilitating training of staff in previous work settings, and shadowing public health professionals at the Pierce County Department of Health. She is passionate about maternal and child health and plans on working in the field to improve health outcomes for future generations by decreasing health disparities and improving health education. When she gets free time her favorite thing to do is play with her English Bulldog puppy, Kona.
Treasurer:

Evelyn Hall, Public Health Major, BA
Evelyn is a junior in the Public Health major. Her biggest passions are in child health, health education, and advocating for human rights. Before transferring to the UW this year, she volunteered at many local nonprofits in multiple roles such as serving food at homeless shelters, working with disabled children in outdoor camps promoting physical and mental health, and helping with events at the Children's Hospital. Previously, she has served as an event planner on a theatre student board that advocated theatre and learning opportunities to local youth communities as well as a treasurer in student government, As SPHA's treasures, she hopes to put her organizational skills to work and collaborate with the SPH community to get input on effective programs the students want the SPHA funds to be spent. She hopes to help create a supportive environment within the school where students feel they have a space to contribute and share their ideas.
Community Building Officers:
Lindsey Bui, Public Health Major, BA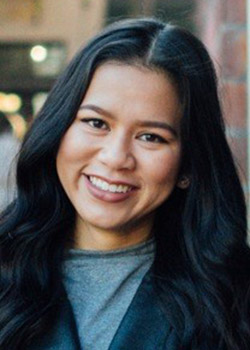 Lindsey is a junior pursuing a Bachelors of Arts degree in Public Health. She is passionate about promoting social justice and addressing public health issues in the community. Her interests lie in racial health disparities, education, and mental health. She has worked with individuals from a variety of racial, socioeconomic backgrounds through her volunteer work as an English language tutor at Asian Counseling and Referral Services and as a mentor through the UW's Dream Project. As a community building officer, Lindsey hopes to foster unity and inclusion within the School of Public Health.
Fredy Esquivel, Public Health Major, BA
Fredy is a junior in the Public Health major. He is originally from Los Angeles, California and now lives in Lake Stevens, Washington. Prior to attending the UW, Fredy served in the United States Marine Corps where he participated in four combat deployments and is a Purple Heart Recipient. Fredy was the 2016 President of Husky Veterans and Student Veterans of America-UW, and now advocated for veterans through community projects. In his spare time, Fredy spends his time as a service dog trainer and student handler for UW's mascot, Dubs. Fredy also has a 15-month old service dog named Sergeant, who has been a part of SPH since January 2016. He plans to continue his advocacy work for veterans and disabled community.
Student Development Officers:
Youssef H Azami, Undergraduate Student Development Officer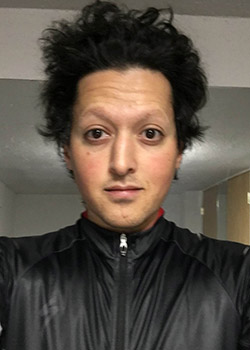 Youssef is a first year SPH BA student. He is actively involved in the development of students on many levels. Youssef is working on a collaboration with the Seattle Art Museum (SAM) and UW medicine (UWMC) to help develop and promote physical, mental health, and well-being. As student development officer Youssef has a vision of creating an environment where students can become their best and most authentic versions of themselves.
Sepideh Dibay, Graduate Student Development Officer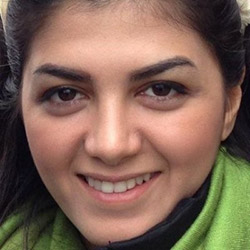 Sepideh is a third year PhD student in Nutritional Sciences, School of Public Health, where she also received her MPH in 2013. Her interests are racial health disparities as well as obesity prevention. Her current research focuses on the effect of stress on obesogenic dietary behaviors and consequently weight gain among Hispanic and non-Hispanic White women. Sepideh has been passionate about enhancing students' experience in the School of Public Health and served as a Dean's Advisory Council member for the School of Public Health in 2014-2015.
If you have questions or comments, email spha@uw.edu