University of Washington School of Public Health
Student Public Health Association - SPHA
SPHA is an official student group whose purpose is to integrate and unify students across the multiple graduate and undergraduate departments and programs at the UW School of Public Health, and to create a consolidated voice to address student concerns as they arise. We seek to promote a positive educational experience for all students by creating interdisciplinary learning experiences; encouraging open communication between departments and between students, the Dean's Office, and other SPH decision-making bodies; and promoting cross-departmental social interaction for the purposes of enjoyment and networking.
SPHA delegates representatives to all school-wide committees of student interest, such as School of Public Health Executive Committee and the Curriculum Committee to ensure student representation on school-wide issues. The organization and its members are guided by several principles:
to foster a positive educational experience for all SPH students
to create interdisciplinary learning & understanding between students in all departments
to encourage communication among all SPH students & departments
to develop respect for individual departments
to promote open communication between SPH students and administration
to enhance social interaction among students and faculty in the SPH to promote Public Health research and its findings to society
All registered students in the School of Public Health are entitled to automatic membership. Interested students from other departments may also apply to become a member. SPHA is governed by a board that represents the major departments in the school: Biostatistics, Epidemiology, Environmental Health, Health Services and Global Health as well as the interdisciplinary programs (nutritional sciences and public health genetics).
SPHA maintains a catalyst site where students can access meeting minutes, Student Activities Funding Program info, and other SPHA documents.
Stay updated on SPHA events and activities! Like us on Facebook!
SPH Student Leadership Structure
2017 SPHA Board Bios
President:

Matthew Dacanay, Public Health Major, BS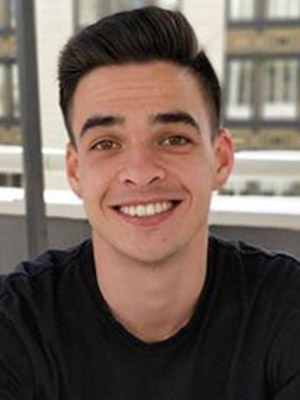 Matthew is a senior and BS student in the undergraduate major of the school of public health. He is originally from California, but came here to experience a new state as well as pursue his dream of becoming a doctor. Matthew is incredibly passionate about health, science, and the intersection between the two. This passion extends to improving the public health major and advocating for students in all aspects of learning. During his time spent in Washington, Matthew has participated in a number of volunteering opportunities including volunteering at the UWMC Emergency Room, acting as a site coordinator for a non-profit clinic in Northgate, and mentoring high school students for UW's Dream Project. He also works in a Residency Coordinator's office at UWMC and as a scribe at Harborview. Beyond academics, volunteering, and working, Matthew loves to play basketball and football and is often found at the IMA.
Vice President:

Ali Everhart, Environmental Health, BS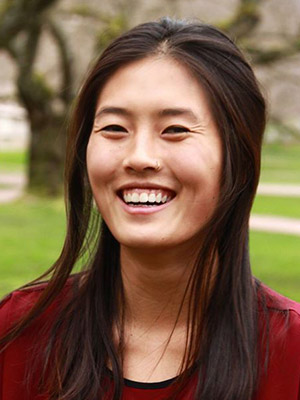 Ali is a senior majoring in Environmental Health and minoring in Global Health. She was an intern for the ASUW Student Health Consortium and is currently on the Student Environmental Health Association board. Her work this past summer as an intern for the Indian Health Service has encouraged her to pursue work on a community level post-graduation. As Vice President, Ali hopes to help create an open and engaging community for students from all departments throughout the School of Public Health to share, collaborate, and learn.
Secretary:

Loryn Moore, Public Health Major, BA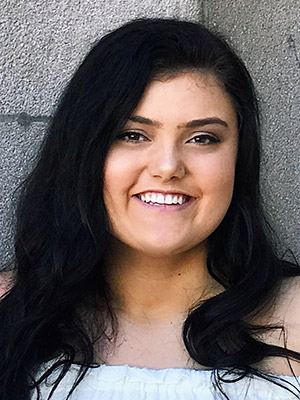 Loryn is a junior at the University of Washington pursuing a Bachelor of Arts degree in Public Health. She is also aspiring to double major with a Bachelor of Arts in Psychology in the fall. She has a history of interning at Swedish Medical Center in Capitol Hill providing aid to patients, helping nurses, and shadowing physicians. Through this she found her passion for people and being an advocate for mental health care. Through her secretary position at SPHA she hopes to put her organizational and leadership skills to use and promote the great knowledge the School of Public Health has to offer to her colleagues, peers, and future School of Public Health majors.
Treasurer:

Molly Reid, PhD, Epidemiology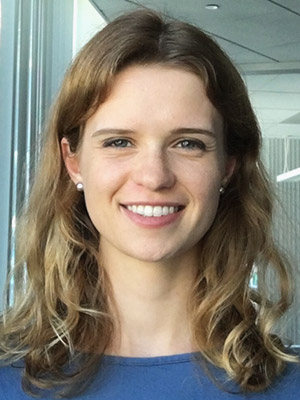 Molly is a first year student in the Epidemiology PhD program. She is a research assistant at the International Clinical Research Center working on HIV mathematical modeling. In the past, she has worked in applied public health and malaria research during her Master's in Public Health, as well as malaria drug development as an undergrad here at UW (majoring in MedAnth and Global Health). She hopes to continue working in infectious disease epidemiology in applied public health settings, and looks forward to contributing to the important work of UW's SPHA.
Community Building Officers:
Terra Hoy, Public Health Major, BA
My name is Terra and my pronouns are she and her. I am a queer, transgender womxn of color, passionate about intersectional feminism. I intend to tackle institutional oppression, primarily focusing on healthcare for minority populations, including the socially and economically displaced, those LGBTQ+, people of color, and many more mis- or underrepresented.

I consider myself a fast learner when it comes to thinking critically about policy. In time, I hope to be able to be a leader in a policy-oriented career and education. Without knowing what a full time career for myself would look like, I have the honor of attending the University of Washington's School of Public Health to pave way towards a career reflecting my values and possibly enroll in the Evan's School of Public Policy and Governance.
Kenny Nguyen, Public Health Major, BA

Kenny is a senior pursuing his BA in Public Health. He is originally from Los Angeles, California but was raised in Kent, Washington. He is committed to embracing diversity and inclusion on-campus and currently serves the Office of Minority Affairs & Diversity on their Student Advisory Board, and has past experience working towards social equity through his internship for Cultural Access Washington. He intends to pursue a career in health administration where he can contribute towards health care systems through strong leadership and implementation skills. He is devoted to serving underrepresented communities and ensuring all voices are heard across the student body. He believes that fostering an environment where more students can build connections with their peers will strengthen the community as a whole.
Student Development Officers:
Leah Wainman, MPH
An MPH major with the eMPH program, Leah holds a BA in Spanish and a BS in Public Health. After completing her undergraduate studies spent spent 27 months training health workers in Reproductive & Child Maternal Health issues in Honduras. Her work in the Peace Corps in Honduras also focused on improving health outcomes for people living with HIV, specifically support in maintaining medication adherence. Upon returning to the United States, Leah worked at the University of Southern California School of Social Work, evaluating a SAMSHA grant for the Los Angeles County Department of Mental Health. Leah currently works with the North Sound Accountable Community of Health on community & consumer driven health systems change.
Christina Beran, Public Health, BS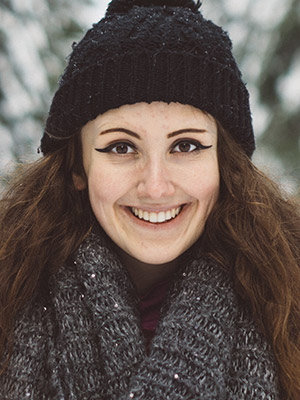 Christina is a senior planning on graduating this spring with a BS in Public Health. She is passionate in addressing health disparities and dedicated to serving the underprivileged, locally and on an international level. She is currently a volunteer at the ROOTS Young Adult Shelter and has worked this past year as an EMT for the local ambulance. Christina has also volunteered in several local hospitals and had the opportunity to travel to Uganda this past summer and volunteer in a government funded health clinic, in which she provided HIV, malaria and STD testing as well as child immunizations to rural communities lacking access to healthcare. She hopes to pursue her interest in health inequalities and global health after she graduates, and eventually become a physician. Christina envisions a welcoming and non-discriminating environment in the School of Public Health, and hopes to foster a culturally competent and dedicated student body that will provide support to communities of Seattle through outreach and volunteerism events. In her spare time, you can catch Christina with her camera, exploring the beautiful Pacific Northwest and cityscapes of Downtown Seattle.
If you have questions or comments, email spha@uw.edu