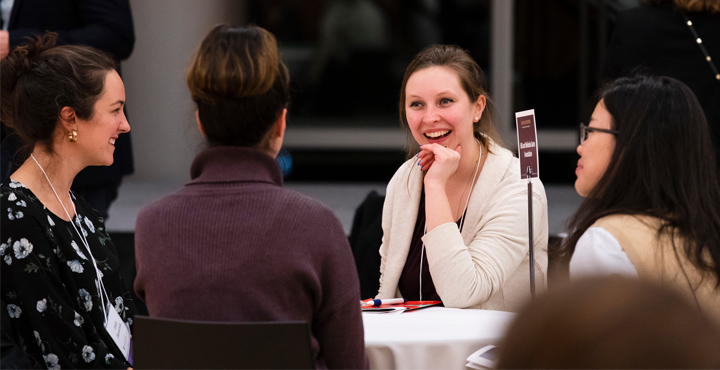 Spring 2018
Muhammad Alsayid, Online Executive MPH, Health Services, 2017,has first-authored an article on the performance of an FDA-cleared fecal immunochemical test for colorectal cancer screening, published April 2018 in Clinical Gastroenterology and Hepatology.
Rudy Owens, MPH, Health Services, 2012, published his first nonfiction work profiling the American adoption system and experience, called You Don't Know How Lucky You Are. Owens profiles the groups, medical and social work personnel, and the national system that promoted adoption as the "most suitable plan" for single and pregnant women in the four decades after World War II.
Jeremy Taiwo, BA, Global Health Minor, 2009, credits his training and coaching from UW as helpful to getting to the Olympics in 2016.
Carolyn Hutter, PhD, Epidemiology and MS, Biostatistics, 2008, was appointed as the director of the Division of Genome Sciences at the National Human Genome Research Institute.
Amy Knopf, COPHP, Health Services, 2008, has been awarded a $1.1 million NIH grant to study the consent process for minor adolescents and how it affects their willingness to participate in HIV prevention trials.
Ayse Tezcan, MPH, Health Services, 2006, received a PhD in Epidemiology from UC Davis in December 2016. She now works for a biotech start-up called Lexent Bio that is developing a genomic test using liquid biopsy technology to monitor cancer patients' response to chemotherapy.
Michael Silverstein, MPH, Health Services, 2003, is now a full professor of pediatrics and director of the division of general pediatrics at Boston University.
Preetha Rajaraman, MS, Environmental Health, 1997, is the health attache for India for the U.S. Department of Health and Human Services. She delivered the keynote address to the graduates at Reed's 104th commencement ceremony on May 14, 2018.
Walt Rostykus, MS, Environmental Health, 1982, was awarded a Distinguished Fellow Award by the American Industrial Hygiene Association for his contribution to the industrial hygiene profession.
Winter 2018
Michael Brumage, MPH, Epidemiology, 2003, was named the new director of the Office of Drug Control Policy at the West Virginia Department of Health and Human Resources.
James Fausto, eMHA, Health Services, 2018, was awarded the University of Washington Medical Center Fall 2017 UW Medicine Cares Award for providing excellent patient care in difficult situations. He recently wrote an op-ed published in the Health Affairs Blog, called Filling The Void.
Christina "Christy" Garcia, MPH, Health Services — Community-Oriented Public Health Practice, 2017, founded the C Scape Foundation, a 501(c)3 organization in Snohomish County that provides holistic health coaching and community connections support to individuals, families and communities. In its first year, C Scape helped to launch three business ventures for clients, including local artist Cassidy Gannon.
William R. Phillips, MPH, Health Services, 1975, was honored with the Distinguished Research Mentor Award by the North American Primary Care Research Group during its 2017 annual meeting in Montreal, Canada. The award recognizes outstanding career contributions through mentorship in research.
SPH Office of Advancement and Alumni Relations
1959 NE Pacific St.
Box 357230
Seattle, WA 98195-7230
Phone: 206-543-4047
Email: sphadv@uw.edu
Megan Ingram
Assistant Dean for Advancement 
206-616-7197
mkingram@uw.edu
Liz Van Hoy
Associate Director for Advancement
206-221-6395 
vanhoye@uw.edu
Monet LaForge 
Assistant Director for Advancement
206-543-4047
mlaforge@uw.edu