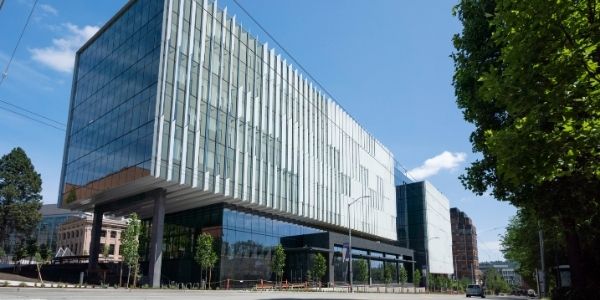 The UW School of Public Health is committed to protecting the health and safety of our students, faculty, academic personnel, staff and the broader community as we make plans to return to campus. We know that plans may change, depending on the spread of COVID-19, so we are dedicating this area of our website to provide the most current information possible. This page will provide links to resources and information that is specific to our School, departments, programs and centers and we will also share links to University-wide resources and information.
---
UW SPRING QUARTER 2022
Update on spring quarter classes and mask policies
Spring quarter classes, experiences and services will be held largely in person, and masks will become optional inside most University facilities starting on March 28, excluding clinical and health-care facilities and UW shuttles.
UW SPH WINTER QUARTER 2022
Click below to learn about the latest campus guidance (updated 12/3/21). 
For Staff  For Students   For Faculty/Instructors

STAFF AND SUPERVISOR TELEWORK FAQS
STUDENT FAQS ABOUT CLASSES IN SPH
INSTRUCTOR FAQS FOR ON-CAMPUS INSTRUCTION
INSTRUCTOR REMINDERS AND UPDATES (12/22)
---
SPH COVID-19 Webinar
SPH Webinar Jan 5, 2022 (YouTube) – Discussion on Winter quarter and the Omicron variant
SPH Webinar Feb 18, 2022 (YouTube) – The ARCH Center, Opportunities for Institutional Transformation
---
University-wide Resources and Information
COVID-19 vaccine requirement for UW employees 
The University will require faculty and other academic personnel, staff, student employees, and trainees to be vaccinated against COVID-19 by autumn quarter in order to work on UW campuses or within UW facilities. 
Learn about the vaccine requirement
UW COVID-19 Resources 
Huskies, we're eager to see you on campus this autumn for a safe return to in-person instruction and activities. The University will require students to be vaccinated against COVID-19 and expects everyone else in the UW community who can get vaccinated to do so.
All Washington residents age 16 and up are eligible to be vaccinated at no cost.
Appointments available at UW Medicine and many other providers. 
Learn about COVID-19 vaccinations
Self-care resources
Novel Coronavirus Information - UW SPH