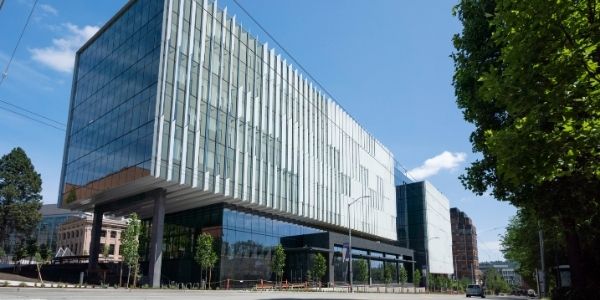 The UW School of Public Health is committed to protecting the health and safety of our students, faculty, academic personnel, staff and the broader community as we make plans to return to campus in Fall 2021. We know that plans may change, depending on the spread of COVID-19, so we are dedicating this area of our website to provide the most current information possible. This page will provide links to resources and information that is specific to our School, departments, programs and centers and we will also share links to University-wide resources and information.
---
UW SPH AUTUMN 2021 QUARTER RETURN TO CAMPUS
Click below to learn about the latest guidance for staff, students, and faculty/instructors to ensure a safe return to campus. 
 
For Staff  For Students   For Faculty/Instructors
Dean of Public Health Hilary Godwin on the benefits – and safety – of in-person learning and working
---
SPH COVID-19 Webinar
Plans for returning back to school and work
Dean Hilary Godwin addresses what our current back-to-the-classroom and back-to-the-workplace plans are for the summer and fall as well as what contingency plans and decisions still need to be made. Joining the dean is Juanita Ricks, director for student and academic services. The one-hour webinar was held on May 5, 2021.
Watch the webinar (1 hour)
---
UWSPH COVID-19 Updates
Dean Hilary Godwin provides a COVID-19 update to students, staff and faculty of the UW School of Public Health on April 7, 2021. The update includes information about the UW's gradual return to in-person instruction on campus in the fall.
Watch the video (7 min)
---
SPH return to on-site work plans
University units are required to document their workplace COVID-19 prevention measures and review them with personnel.
SPH COVID return to on-site work plans for our various facilities. 
Note: linked files are in PDF format
---
University-wide Resources and Information
COVID-19 vaccine requirement for UW employees 
The University will require faculty and other academic personnel, staff, student employees, and trainees to be vaccinated against COVID-19 by autumn quarter in order to work on UW campuses or within UW facilities. 
Learn about the vaccine requirement
Online town hall about the safe return to campus
On May 12, President Ana Mari Cauce hosted a virtual town hall for the UW community of students, families, faculty and staff to discuss the safe return to in-person learning in the fall.

Please join President Cauce, along with Provost Mark Richards, Dean of the School of Public Health Hilary Godwin, Vice President for Student Life Denzil Suite, Vice Provost and Dean of Undergraduate Academic Affairs Ed Taylor, and Dean of the Graduate School Joy Williamson-Lott. They address questions about campus safety measures; vaccines; in-person teaching, learning and working; housing; research; and a return to on-campus activities as pandemic restrictions lift. 

Did you miss the Safe Return to Campus town hall? Watch the replay
Huskies, we're eager to see you on campus this autumn for a safe return to in-person instruction and activities. The University will require students to be vaccinated against COVID-19 and expects everyone else in the UW community who can get vaccinated to do so.
All Washington residents age 16 and up are eligible to be vaccinated at no cost.
Appointments available at UW Medicine and many other providers. 
Learn about COVID-19 vaccinations
Self-care resources
Novel Coronavirus Information - UW SPH