The University of Washington's School of Public Health and Dean Hilary Godwin are pleased to announce India J. Ornelas has been named the interim chair of the Department of Health Systems and Population Health (HSPop) effective Jan. 1, 2022, bringing years of leadership in social justice and healthy equity to the role. 
"I am honored and excited to take on this new role," Ornelas said. "I am already so impressed by the accomplishments of our department's students, staff and faculty and look forward to learning more about their great work."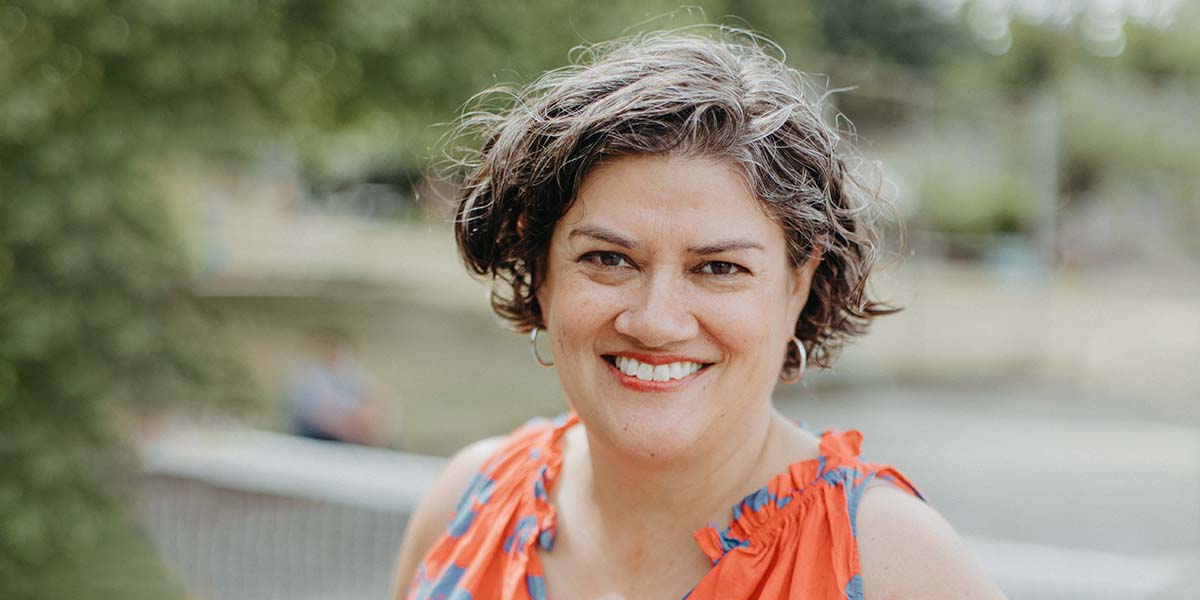 Ornelas is an Associate Professor of Health Systems and Population Health, teaches in the MPH program, and is the Director of the MPH Core Curriculum. She has been part of the School of Public Health faculty for 10 years. 
"India comes to the role of Interim Chair with broad and warm support from her colleagues," said Hilary Godwin, dean of the School of Public Health. "She brings to the table a deep understanding of the strengths and complexities of the department. Through her work as MPH Core Program Director and her community-engaged research, India has demonstrated an exceptional ability to bring diverse groups of people together, empower them, and create change. I am thrilled that she has agreed to serve as Interim Chair while we conduct a national search for this important position." 
Ornelas has been involved with the School's diversity committee since 2012 when she was appointed as the inaugural chair of that committee, and worked to recruit and retain diverse faculty, staff and students, create a welcoming school climate, and ensure EDI (equity, diversity and inclusion) perspective is integrated throughout courses in the School.  
Ornelas's work of promoting diversity will continue as interim chair of HSPop, especially as the department prepares to launch ARCH in February 2022, a new center dedicated to anti-racism and health equity. 
"We have made so much progress on creating a more inclusive and diverse environment in our department," Ornelas said. "With the upcoming launch of the center for Anti-Racism and Community Health (ARCH), we are poised to make an even bigger contribution to health equity by addressing the impact of structural racism. One of the ways we can do this is by increasing the diversity in our department so that we better reflect the communities we serve." 
Ornelas' own research focuses on understanding how social and cultural factors influence the health of Latino and American Indian communities. Ornelas collaborates with communities to develop and test culturally relevant interventions in the areas of mental health, substance use and cancer prevention. 
In addition to being an alum of the UW MPH program, Ornelas earned her Ph.D. from the University of North Carolina in Health Behavior and earned a bachelor's from Brown University. 
Ornelas succeeds Professor Jeffrey R. Harris, who has served as chair since 2015.  
"India brings the perfect set of experiences and skills to this job," Harris said. "In addition to being an accomplished researcher and dedicated teacher, she is an alum of a multi-year, CDC-sponsored training program in public health leadership and management."  
Harris oversaw the name change of the department in 2021, as it transitioned from the Department of Health Services to the Department of Health Systems and Population Health. The name change better represents the department's research and teaching domains. 
"Under Jeff's leadership, the department recruited 18 outstanding new voting faculty who have significantly enhanced the diversity and prominence of the department," Godwin said. "In addition, Jeff played a major role in improving the financial stability of the department. On a personal level, I am very grateful for how welcoming Jeff was when I arrived as a new dean; he has also been an important thought-partner throughout my time here."   
"I am proud of the Department's growth in the past 6 years," Harris said. "One key area of growth has been attention to equity, diversion, and inclusion. Through increased attention to recruiting, our students, staff, and faculty have all become more diverse during this time. Our proportion of faculty of color has doubled to more than one-third." 
HSPop has graduated more than 6,000 alumni, preparing them for futures that include health practitioners, managers, and researchers to conduct the unfinished work of improving the well-being of communities throughout the world. The Department has nine academic degree programs, including undergraduate, master's, and doctoral programs, as well as certificate programs for graduate students and working professionals. It includes more than 500 students and draws on over 400 faculty. 
"The students in our training programs are learning essential skills for becoming the next generation of public health leaders, including how to work in diverse teams and partner with stakeholders to solve complex health problems," Ornelas said. "Our faculty are already doing this, developing innovations in the areas of health behavior, health care, and population health." 
UW SPH is currently in the process of establishing a committee to oversee the national search for the Chair of HSPop. Please check the UW SPH Faculty Jobs page or UW Academic Jobs website for updates.