2019-2020 Common Book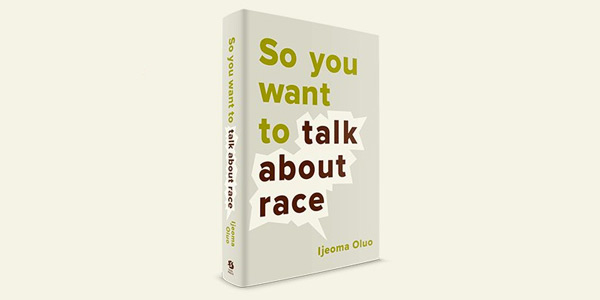 So You Want to Talk About Race 
by Ijeoma Oluo 
Each year, the Health Sciences Service Learning & Advocacy Committee selects a Common Book that serves as a platform for students from across health professions to learn together on topics of common importance. Throughout the school year students have the opportunity to participate in an interprofessional series of lectures, interactive discussions, advocacy efforts, and seminars focused on the major topic(s) of the book.
Please join all Health Sciences students this summer in reading, "So You Want to Talk About Race" in preparation for the 2019-2020 Health Sciences Common Book Series! A list of Common Book events and programming will be available at the start of Fall quarter 2019.
Copies of the book will be available on reserve through the Health Sciences Library, or you can purchase from your favorite bookseller. Students who have financial hardship, please contact Leonora Clarke (clarkel@uw.edu).
Paperback:  247 pages
Publisher:  Seal Press
ISBN-13: 9781580056779
Publication Date: 2018
Ijeoma Oluo Public Presentation - watch video