The UW SPH partners with today's public health leaders to prepare the next generation. Field-based experiences complement classroom activities for undergraduate and graduate students by allowing them to observe and learn from practicing professionals. At the same time, SPH students bring their energy and perspectives to real-world work, extending a community's resources and contributing to solving current public health problems. Students bring fresh ideas and approaches to assignments, and can apply their broad portfolios of skills to challenging and substantive projects.
Site Criteria for Academic Experiences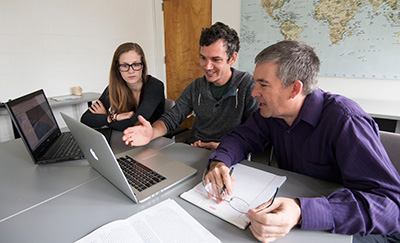 An academic field-based experience provides an opportunity for public health students to work at a health agency or project. It allows them to observe and learn from practicing professionals, and it enforces and aligns with theoretical knowledge gained in their degree program. Students who complete an academic field-based experience receive credit towards their degrees.
Academic field-based experiences in public health: 
provide students with practical experience in an organization, agency, or community that provides planning or services relevant to public health;
provide opportunities for students to apply and further develop practical skills in organizational settings; and
expose students to and allow integration of political, economic, social, and organizational contexts within which public health activities are conducted.
In offering an academic field-based experience to an SPH student, sites and site supervisors should be willing and able to:
supervise routine interactions, guide the student in his or her next steps throughout the project as needed, and ask to review work periodically;
provide the student with constructive feedback and principles of professional ethics;
communicate expectations regarding conduct, dress, safety protocols, schedule of hours, etc.; and 
provide a work space and necessary equipment, stipends or salary if applicable, and transportation and lodging when appropriate.
Recruiting Students
As you consider recruiting SPH students for field-based experiences, keep in mind that:
the UW works on an academic quarter system and therefore the first and last week of the quarter may be a difficult time to engage students in new opportunities; 
transportation to and from sites may be an issue for students -- consider site accessibility via public transportation;
some skills may be needed in advance for students to succeed in a field experience and others can be acquired through the experience itself; and
some opportunities may not be filled due to students' schedules, interests, and availability.