University of Washington School of Public Health
New Student Orientation 2017
Congratulations on your admission to the UW School of Public Health (SPH)! This orientation will introduce you to SPH and UW resources as you begin your graduate school journey. You will also have the chance to connect with your graduate peers, staff, and faculty within the School. We look forward to meeting you this fall!
Incoming Undergraduates
Students joining the School's undergraduate majors this autumn will receive orientation information directly from their respective majors.
Environmental Health Majors: contact ehug@uw.edu
Health Informatics (HIHIM) Majors: contact hihim@uw.edu
Public Health Majors: contact phmajor@uw.edu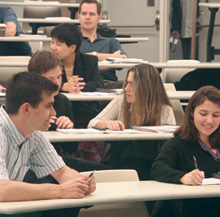 New Student Resources