2020 Graduation Information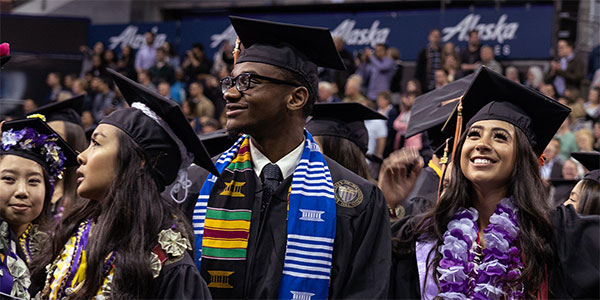 The School of Public Health looks forward to celebrating the Class of 2020 during a virtual ceremony this year on Sunday, June 14. The UW Commencement will also be held online via a live webcast on Saturday, June 13. Additionally, this year's graduates are invited to take part in - and receive special recognition at - next year's commencement exercises. 
This webpage will be the central location for up-to-date information regarding the 2020 SPH Graduation Celebration. Check back for more details.
Virtual graduation celebration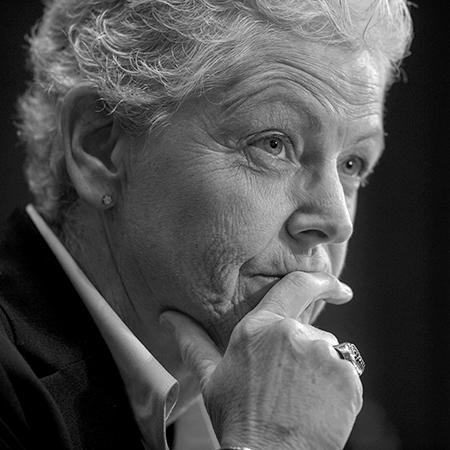 Graduation Speaker: Gina McCarthy, former EPA Administrator and now President and Chief Executive Officer of the Natural Resources Defense Council  
---
FAQs
Q: Will the School of Public Health be hosting a virtual graduation celebration?

A: Yes. The School of Public Health will be holding a virtual celebration on Sunday, June 14th, at 11:00AM. The ceremony is planned as a one-hour celebration.

Q: What program or software will be used for the virtual celebration?

A: The School of Public Health will be utilizing MarchingOrder for the event. Students will have the opportunity to have their names read as in a traditional commencement ceremony.

Q: Is it mandatory that I purchase regalia for this event?

A: No. However, if you would like to purchase regalia for yourself as a keepsake or memento, you are more than welcome to purchase.

Q: What will participation during the event look like?

A: All graduating students and their families are encouraged to take part in a virtual graduation party on Facebook on Sunday, June 14. The live event will begin with a Purple Carpet at 10:30 am PDT and then we'll tune in to the SPH Graduation Celebration at 11 am PDT. This is a great opportunity to host your own Facebook Watch Party of the live event with friends, family and classmates. The party is also open to faculty, staff, alumni and friends who want to celebrate the incredible accomplishments of our students. The Facebook party provides an opportunity to wish a final farewell to the students who will be embarking on their journeys into the world you so graciously helped prepare them for. Follow UW SPH on Facebook to receive notifications about the live event and add it to your calendar.

Q: Can I return to participate in the 2021 Graduation Celebration?

A: Yes! You are welcome to return for 2021's Graduation Celebration. Planning for this is still TBD.
Important Dates and Information
To ensure that you are included in the virtual celebration, it is imperative that you complete the following tasks.
Due to unforeseen slow-downs, we are going to re-open the registration window to graduates through Saturday 6/6 at 12 noon Pacific.
By Tuesday, May 19, fill out the UW Registration/Order form, where you'll note your intention to take part in the SPH Graduation Celebration.
UW STUDENTS ONLY (faculty do not need to fill out): By Tuesday, May 19, fill out the MarchingOrder form, where you'll confirm your name, name pronunciation and degree. You have until Friday, May 29, to upload an image and quote. (This is the online platform we will use to host the event. You will also receive this link with instructions once you complete the UW form above.)
By 4 pm, Friday, May 22, RSVP with us and provide a current mailing address to receive a graduation program and a pin of the School's distinctive logo, the Soul Catcher, a Northwest Indian symbol for physical and spiritual well-being.
June 15th – Deadline to complete RSVP if you would like to receive your UW SPH soul catcher pin! (This will be the second mailing if you were unable to make the first round.)
If you have missed any of these deadlines, please email SPH Student and Academic Services at sphsas@uw.edu.
Please stay tuned for more information about the 2020 SPH Graduation Celebration. If you have any questions, please contact sphsas@uw.edu.
Revised: May 28, 2020