University of Washington School of Public Health
SPH Connect
Highlights from SPH Connect Fall 2017
Featured Stories
Students and faculty at the School's Institute for Public Health Genetics explore the ethical, legal and social implications of genetic discoveries. It's the only graduate program of its kind.
Mike Krause (MSPH '83), an industrial hygienist for Veritox, works to identify health hazards in workplaces.
Once a resident of the world's largest refugee camp, Farhiyo Ahmed now studies public health and seeks to help diverse communities achieve health equity.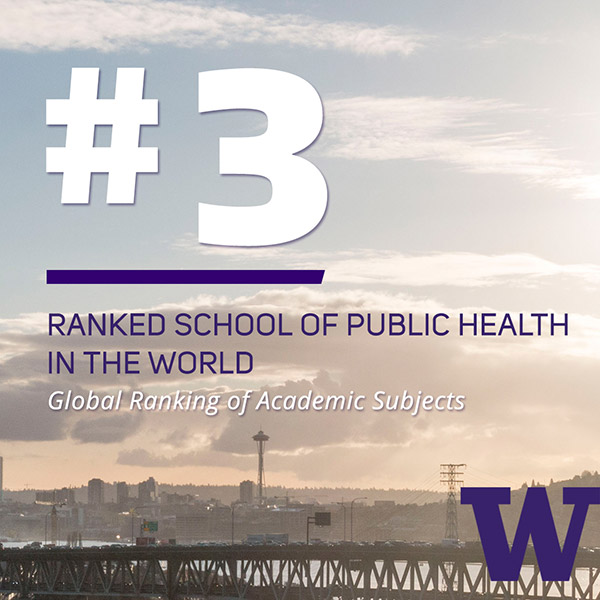 The Power of Generosity
Select graduate students in the School of Public Health will be able to travel around the world to engage communities in health promotion, thanks to a new fellowship established by the former U.S. Congressman.
Not long before he died in late August, John A. H. Lee, professor emeritus of epidemiology, and his wife, Anne, established an endowed fellowship in honor of his family's passions for higher education, teaching and scientific research around public health.
Distinguished scholars who are researching, implementing or developing programs that benefit the health and well-being of women, adolescents and children will be invited to the UW to conduct a public lecture and multi-day faculty exchange, thanks to an anonymous donor.

Interim Dean Joel Kaufman (MPH '90) and Professor Howard Frumkin were elected to the Washington State Academy of Sciences for their outstanding scientific achievement.
New Faculty at the School of Public Health
Alison Fohner, Amy Willis, Carolin Spice, Carrie Cordero, Christine McGrath, and Mauricio Sadinle.
---
SPH Connect archives