University of Washington School of Public Health
Health care leader joins SPH's health administration program
Share:
Robert Malte, former chief executive officer (CEO) for EvergreenHealth in Kirkland, Washington, joined the University of Washington School of Public Health on Oct. 1 as the Master of Health Administration (MHA) program's practitioner-in-residence and clinical associate professor of health services.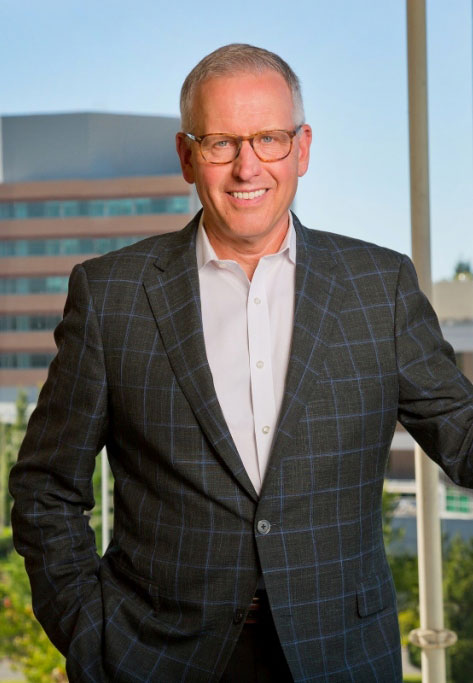 "Bob will enhance our connections with the practice community, serve as an in-house mentor to our students and provide a practitioner perspective to our faculty and staff discussions," said Dennis Stillman, MHA program director and senior lecturer of health services. "The program, our students and Northwest health care will benefit from Bob's role."
The program is ranked among the country's top 10 in health care management. In addition to community engagement and student mentorship, Malte will also provide guidance to professional development staff and advise leadership on current developments in the field.
"I am honored to join the distinguished faculty of the UW's MHA program," Malte says. "It has been a long-term career aspiration of mine to teach at the master's level and to give back to the profession I have enjoyed so much during my 40-year career in health care management."
Malte led EvergreenHealth to recognition as one of the leading health care systems in the country, before announcing his retirement in April, after eight years as CEO. He guided the two-hospital health care system toward high performance and reliability, and led programs that improved health care quality, safety and efficiency. He developed the EvergreenHealth Medical Group into one of the region's largest and most respected multispecialty medical groups. He was also an architect behind several key strategic partnerships, such as the Eastside Health Alliance with Overlake Medical Center.
Malte has served on the boards of First Choice Health Plan and the Greater Kirkland Chamber of Commerce, and is the immediate past chair of the board of the Washington State Hospital Association. Just recently, Gov. Jay Inslee tapped him to serve on the board of Kirkland's Lake Washington Institute of Technology.
Malte hopes that these experiences and relationships will be of great service to students in the MHA program. He plans to build on his connections with executives – including those in health care, insurance and public health – to ensure that the program's curriculum remains relevant as health care changes.
"We want graduates of the program to not only meet the needs, but to exceed expectations," Malte says. "The opportunity to help develop the next generation of health care leaders, and to be part of one of the top MHA programs in the country, is a dream come true."
According to Malte, emerging leaders in health care will need to think differently about issues and take bold steps. Like great musicians, effective leaders not only know the fundamentals of their craft well, but "they go beyond that to challenge the assumptions of the past and current status quo to innovate and create new solutions."
Malte grew up in Chicago, Illinois, and attended Ripon College in Wisconsin, where he studied economics and played music in his down time. He got his start in health care management as a business manager for Illinois Masonic Medical Center's Family Practice Program. Later, after graduating with a Master of Business Administration from the University of Chicago, he became assistant director of an outpatient center within the Loyola University Medical Center.
Prior to EvergreenHealth, Malte was president and CEO of Exempla Lutheran Medical Center in Colorado. He also served in various leadership roles at ThedaCare, a community health system in Wisconsin, including as senior vice president of the hospital division. Before that, Malte was first assistant director and then associate hospital director of inpatient services at University Hospital within the Milton S. Hershey Medical Center in Pennsylvania. Malte met his wife, Susi, while working in Hershey. They have two children, a son, Jack, and a daughter, Morgan, who are both in college.
A key to Malte's success has been communication – listening actively, creating a story that resonates with people and coalescing communities around a vision. These are insights Malte plans to share with MHA and executive MHA students. He has already started to meet with students one on one to learn about their passions and goals, and "what makes them tick." He sees this role as an opportunity "to give back," he says, reflecting on the guidance he has received over the years from mentors of his own.
Phil Haas, clinical associate professor of health services at the UW School of Public Health, was the MHA program's first practitioner-in-residence. Haas looks forward to spending more time with students, teaching them about United States health care and public health systems.
"I have big shoes to fill," Malte says. "We have an impressive and diverse group of students who will help lead us into the future of heath care policy, practice and payment systems."