University of Washington School of Public Health
Commitment to Diversity
The University of Washington School of Public Health is committed to developing a more diverse and culturally proficient faculty, staff and student body in order to better serve communities in our region and beyond.
The Diversity Committee was formed in 2012 as part of the School's strategic plan. Representatives from each department form the core of the Diversity Committee. Each department also has its own Diversity Committee that helps facilitate the communication, planning, and implementation of equity, diversity, and inclusion programming across the School.
The 2018 Annual Climate Survey is out and we need your help by offering us your opinions and thoughts about the SPH climate for working and learning. Once the data has been analyzed, we will host a Town Hall to share this year's results and provide further opportunities for dialogue and action.
In addition, the Diversity Committee will be working on developing an Equity, Diversity and Inclusion (EDI) Strategic Plan to help guide our complex, numerous and sometimes overlapping efforts. With an eye towards interdepartmental collaboration and support, future EDI work will involve creativity, clear and measureable outcomes and continuing opportunities for professional development and lifelong learning.
Advancing racial equity in health outcomes, educational outcomes, and the elimination of systemic oppression, is the work of all public health professionals. We are doing individual and collective work towards racial and health equity - we invite you to join us, together with the broader UW community, to achieve this goal.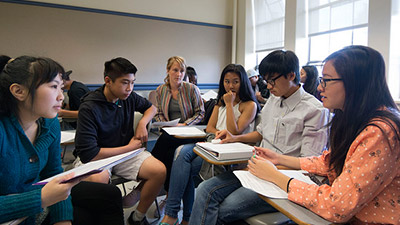 Diversity Committee
SPH Names Chief Diversity Officer
Race and Equity
Working Groups
Curriculum
lead Jessica Harkhani, jharkan@uw.edu


Faculty Diversity
lead Sarah Benki-Nugent, benki@uw.edu


Training
lead Kate West, westkate@uw.edu
Diversity at the UW
Student Resources
Faculty & Staff