University of Washington School of Public Health
Commitment to Diversity
The University of Washington School of Public Health is committed to developing a more diverse and culturally competent faculty, staff and student body in order to better serve communities in our region and beyond.
The Diversity Committee was formed in 2012 as part of the School's strategic plan. Several working groups are actively seeking ways to better recruit and retain diverse students, faculty and staff. They are also looking at how to create a diversity and equity training program across the School.
The School will be engaging in a needs assessment and strategic planning process this fall and winter to develop a five-year plan for diversity, equity and inclusion. Meanwhile, a new curriculum competency on race has been approved for all students.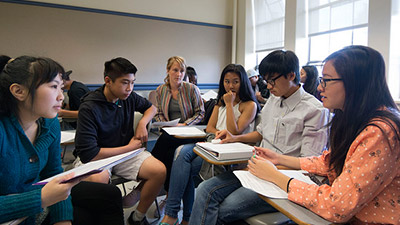 Diversity Committee
SPH Names Chief Diversity Officer
Race and Equity
Working Groups
Curriculum
lead Jessica Harkhani, jharkan@uw.edu


Faculty Diversity
lead Sarah Benki-Nugent, benki@uw.edu


Training
lead Kate West, westkate@uw.edu
Diversity at the UW
Student Resources
Faculty & Staff