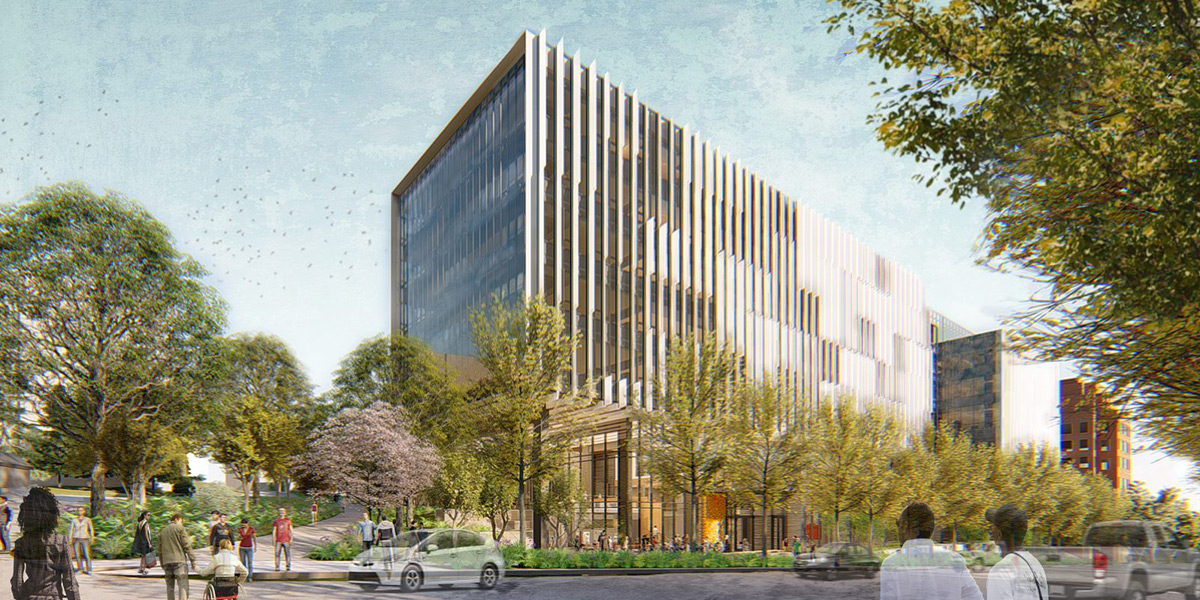 We know groundbreaking work doesn't happen without collaboration. So we're bringing together the work of the School of Public Health and Institute for Health Metrics and Evaluation under one roof. Funded in large part by a transformative gift from the Bill & Melinda Gates Foundation, the new Hans Rosling Center for Population Health will serve as a catalyst for the UW's Population Health Initiative, set to advance the health—and lives—of people around the world.
THE VISION
Population Health is about so much more than just the absence of disease. Together, we can turn diagnoses into action, revolutionizing the future for patients, populations and the planet. Firmly grounded in the heart of campus, the new facility will foster innovative collaboration, providing space for faculty, students, staff, partners and visitors from a wide range of disciplines across campus, the region, the nation and the world to address important local and global health concerns.
"Our vision is that the work done in this building will improve the health and well-being of people in our region and throughout the world."
THE SPACE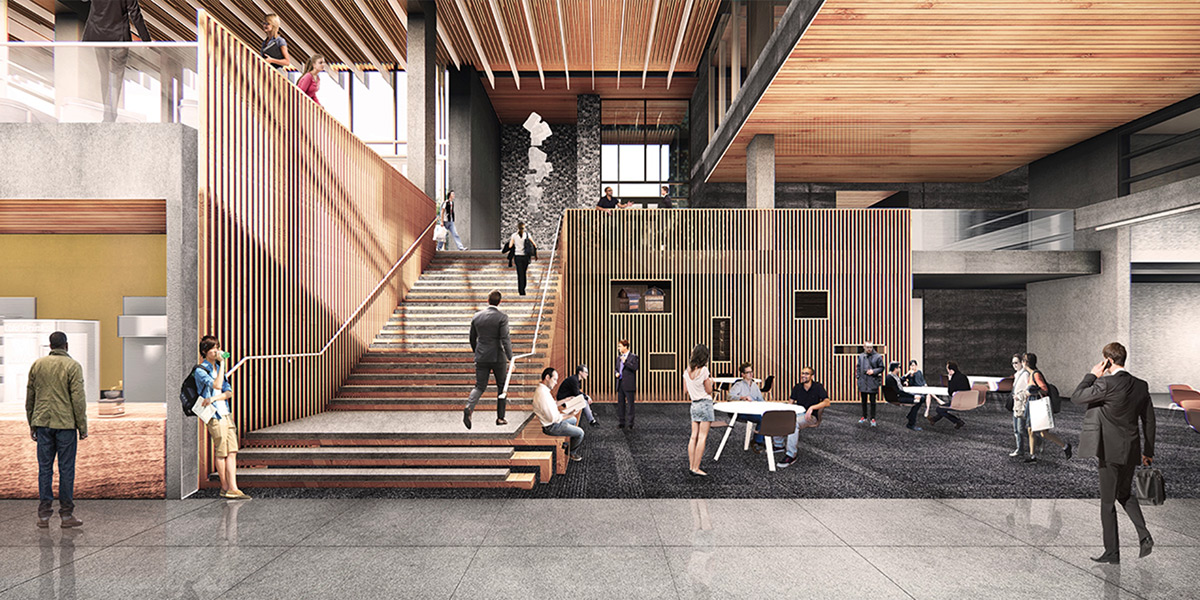 At approximately 300,000 square feet, the Hans Rosling Center for Population Health supports spaces for collaborative group work, active learning, offices and training for global partners. Generous natural light and common amenities including kitchens, eating areas, wellness rooms and gender neutral bathrooms are available on all floors.
WHO WE ARE
Deeply interconnected issues including poverty, equity, health care access, climate change and government policies combine to affect the health and well-being of populations around the world, creating disparities between countries and even within communities. The new facility is home to work aimed at reducing these disparities.
School of Public Health
Our vision is one of healthy people in sustainable communities—locally, nationally and globally. Our work involves educating the diverse public health leaders of tomorrow, innovative research and service to promote these communities.
1,892 students, including 1,042 in graduate programs
10,000+ alumni working in Washington state and around the world
30+ Centers & Institutes focused on disease, environment, agriculture and more
Department of Global Health
A joint department housed within the Schools of Public Health and Medicine, its goal is to achieve sustainable health impact, at scale. The department has worked with partners in more than 130 countries to solve some of the most pressing global health challenges, with a strong focus on social justice, equity and community development.
Institute for Health Metrics and Evaluation
Impartial, evidence-based global health data and research is what IHME does. Researchers make the data freely available so that policymakers have the evidence they need to make informed decisions about how to allocate resources to best improve population health.
Population Health Initiative
The Population Health Initiative seeks to create a world where all people can live healthier and more fulfilling lives. Through the initiative, the University of Washington will expand its ability to create actionable policies, reforms, interventions and innovations that improve human health, strengthen environmental resilience, and promote social and economic equity. 
Hans Rosling Center for Population Health Tour
The Hans Rosling Center for Population Health ushers the UW into a new era of collaboration and solutions for healthier populations.
Virtual tour: Explore the Hans Rosling Center
Related Stories
UW installs strikingly unique public sculpture at new Hans Rosling Center for Population Health
Hans Rosling Center wins state, national architectural design and project awards