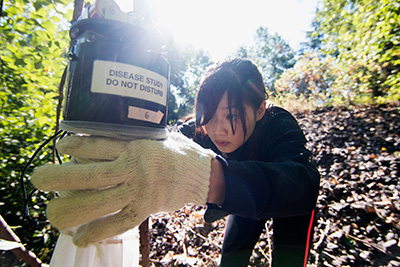 The University of Washington School of Public Health is committed to experiential learning and student practice experiences to integrate and apply classroom learning in a professional public health environment.
The range of experiences vary in discipline and depth of engagement to align with student and field needs. For examples of these experiences, visit our student practice experiences page.
Learning Experiences
This is an overview of student learning experience opportunities. Visit the student practice experiences page for program-specific guidance and project examples.
The table below describes key differences between the various types of experiences that SPH students may complete during their time at the University.
| Program | Description |
| --- | --- |
| MPH Applied Practice Experience (aka Practicum) | A planned, supervised, and evaluated field-based, organization-based experience under the guidance of an SPH Faculty Adviser and a Practicum Site Supervisor, requiring a minimum of 160 hours of work for a public health organization ​ |
| MPH/MHA/MS capstone and DEOHS MS applied internship | A cumulative academic or field experience in which students complete a substantial product or service with a significant analytic component that addresses a specific problem, issue or concern in their field of study |
| Undergraduate capstone | A cumulative course-based service learning experience for SPH undergraduate students that can be taken in either one or two quarters and is offered in some capacity all quarters |
| Doctor of Global Health Leadership and Practice (DrGH) | A meta-project that incorporates multiple practice products and experiences during a student's doctoral study, with integrative analysis and reflection.  |
| The Student Epidemic Action Leaders (SEAL) Team | The Department of Epidemiology's SEAL Team provides students with experience in applied epidemiology through methods training and field assignments at state and local health departments. |
| Undergraduate internship | An internship is only required for Environmental Health (DEOHS) undergraduate students, but all public health undergraduate students have the option to receive credits for public health related internships to gain additional experiences in public health practice. |