The UW School of Public Health ranks No. 5 in the world on the Global Rankings of Academic Subjects lists for 2023.
This widely used ranking was conducted by researchers at the ShanghaiRanking Consultancy, a fully independent organization dedicating to research on higher education intelligence and consultation.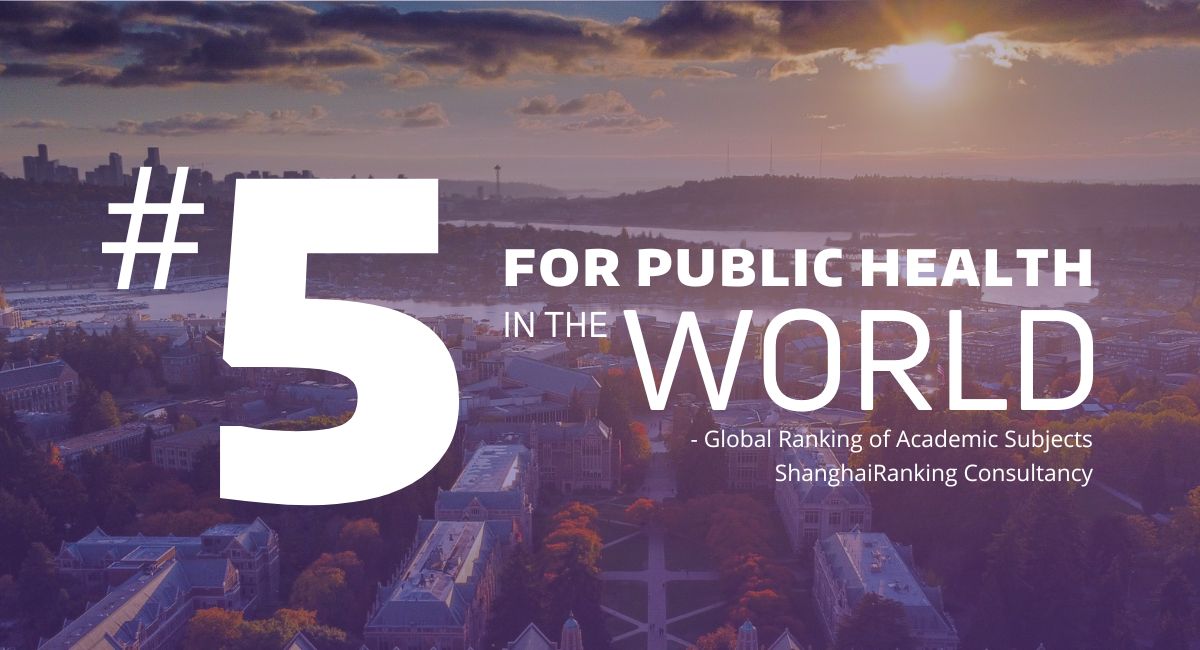 More than 5,000 universities were ranked in 54 subjects across natural sciences, engineering, life sciences, medical sciences and social sciences.
The School, founded in 1970, has a long history of excellence. Faculty, students and staff team up on data-driven research projects while seeking solutions to some of the world's most pressing population health problems, from global environmental change to local health disparities. The School is a major contributor to improving the health of populations in Washington state, the Pacific Northwest and in more than 130 countries across the globe.
The University of Washington School of Public Health has been ranked No. 5 among public health graduate schools in the U.S. News & World Report rankings for 2023.
---
Best Public Health Degree Program
The Public Health-Global Health major was ranked #1 in The Best Public Health Degree Programs by College Choice in 2023.
---

Top-ranked university
The University of Washington is ranked No. 6 on the U.S. News & World Report's Best Global Universities rankings, for 2022-2023. The UW is ranked No. 2 among U.S. public institutions.
The UW ranks No. 18 in the world — No. 3 among U.S. public universities — on the 2023 Academic Ranking of World Universities. The ranking included 1,000 universities around the world.
UW ranked No. 1 on list of public colleges that pay off the most