"We Can't Do It Alone"
What happens when a university invites everyone to solve the world's greatest health challenges?
WRITTEN BY ASHLIE CHANDLER
ILLUSTRATIONS BY KELLY THOMPSON
A dangerous killer preyed on dozens of people in a small village in the West African country of Guinea for three months before health officials identified it as the deadly Ebola virus. By that time, in early 2014, the virus was firmly entrenched. Ebola would later become a global health emergency.
Now, more than a year into yet another Ebola outbreak, this time in the Democratic Republic of Congo, a new University of Washington collaborative is making it easier for countries to see how vulnerable they are to infectious disease threats – and where – and what they can do to save lives.
To help brace for the next epidemic, eight UW centers – collectively called the UW MetaCenter for Pandemic Preparedness and Global Health Security – are harnessing big data and forward-thinking strategies to devise more unified approaches to current and future health security risks, and preparing health systems to take a stand.
These approaches will allow for development of diagnostics, therapeutics and vaccines, as well as on-the-ground implementation of effective detection, response and prevention. The bold undertaking connects leading experts in infectious disease, epidemiology and medicine to some of the foremost thinkers in climate change, environmental health and geospatial data science, while engaging local and international partners.
"The UW can help make the world safer and more secure from infectious disease threats," said Peter Rabinowitz, co-director of the MetaCenter and professor in the Schools of Public Health and Medicine. "By leveraging unmatched expertise across the UW, we're creating something that is larger than its parts."

This kind of collaboration is exactly what the UW had in mind when, in 2016, President Ana Mari Cauce put population health at the center of an initiative to weave together seemingly disparate fields of study and focus the collective energy to make a greater impact on the world.
The University-wide Population Health Initiative invites all schools and colleges, as well as community partners, to collaborate to improve the health and well-being of populations, from rural communities in Washington state to vulnerable groups in sub-Saharan Africa. The UW MetaCenter is part of the initiative's network of population health research. It is just getting off the ground. Thanks to a pilot grant through the initiative, it has already developed a mapping tool local health officials in Peru can use to track hot spots for dengue outbreaks.
Though the initiative demands a level of cross-disciplinary collaboration, it also recognizes the key role of the School of Public Health and its shared vision of healthy people in sustainable communities.
"This is one of the things I love about the UW and that drew me here – the opportunity to be at an institution whose signature initiative is aligned with public health," said Dean Hilary Godwin, who joined the UW in July 2018. "It's amazing to know that the people at the top echelon of the University hold the same values of social justice and equity. It makes me happy to come to work each day."
Having leaders with shared values also means the central administration is dedicated to amplifying work already being done to tackle the world's greatest population health issues.
The UW is uniquely positioned to improve human health, environmental resilience, and social and economic equity – what the University sees as three major pillars of population health. It has world-class programs in every school and college, including the top-ranked subjects of oceanography, microbiology and oral health sciences. Additionally, the University's location in Seattle's thriving global health and high-tech ecosystem attracts eminent talent and provides a strong platform for partnerships. It also doesn't hurt to have health sciences schools all ranked in the nation's top 10 and a $4.5 billion University-based health system, UW Medicine, considered best in the region.
"My goal is to present the Population Health Initiative as an opportunity to bring a broader group of stakeholders from across campus together to work on the problems we care deeply about in public health," Godwin said. "Some challenges – such as the opioid crisis – are inherently public health problems, but we aren't going to solve them on our own. I see this as a win-win."
To maximize impact, the UW is directing its attention toward three "grand challenges": strengthening community resilience and capacity; bolstering healthy starts for children, adolescents and families; and nurturing brain, behavior and capability development. This approach strengthens the initiative's ability to galvanize cross-disciplinary problem-solving, support pioneering research projects with communities, and train the next generation of change-makers.
So far, nearly $2 million in funding has been awarded for three new faculty positions that will focus on developing innovative solutions to the grand challenges. These four-year awards required new faculty to be joint hires between two or more academic departments. In addition to the MetaCenter, the initiative has helped to kick-start 22 other projects with pilot research grants that catalyze collaboration and community engagement. Ten projects have had representation from the School of Public Health.
---
Kick-starting research
Faculty-led teams are working to fill gaps in epilepsy care, helping neighborhoods to build back stronger after disasters, and improving the health of a floating community in the Peruvian Amazon. One project is grappling with a leading cause of death in the United States: suicide.
"I felt that much of what we do in public health fit within the initiative's vision, including my own work on injury and violence prevention," said Ali Rowhani-Rahbar, an associate professor of epidemiology and the Bartley Dobb Professor for the Study and Prevention of Violence.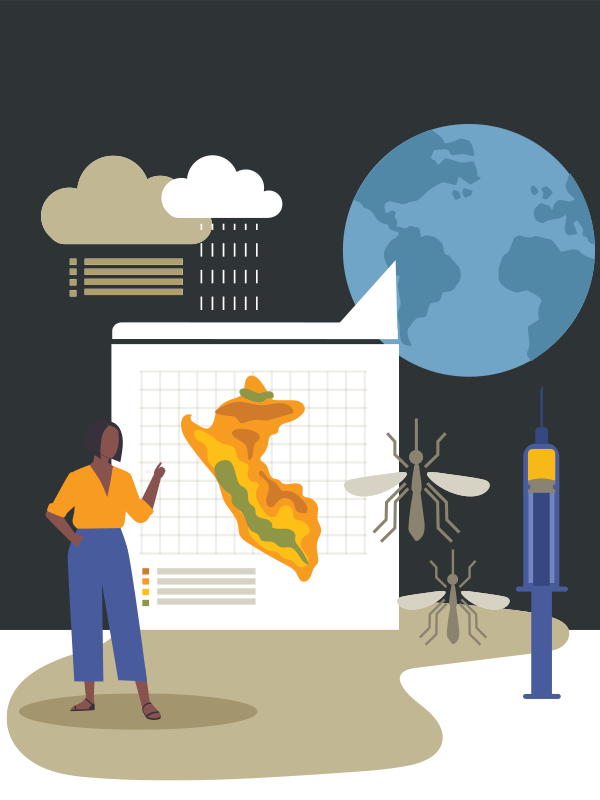 Pilot project in Peru takes off
Outbreaks of dengue fever and the Zika virus have plagued Peru in recent years, and UW experts say weather events induced by El Niño are making the problem worse. 
To show exactly how changing weather patterns are leading to new vulnerabilities, the UW MetaCenter for Pandemic Preparedness and Global Health Security leveraged expertise at the UW and the Universidad Peruano Cayetano Heredia in Lima. The interdisciplinary team mapped the epidemic potential of dengue and other viruses transmitted by the Aedes aegypti mosquito down to the district level, while considering climate change, health care capacity and infrastructure.
The project team is now testing whether the tool improves Peru's ability to respond to dengue outbreak threats by helping focus and prioritize resources in the areas with greatest vulnerability. Future projects will focus on vaccine and diagnostics development.
"The Peru pilot project was catalytic," said Judith Wasserheit, chair of the Department of Global Health, which bridges the UW Schools of Public Health and Medicine and is home to the UW MetaCenter, which she co-directs with Rabinowitz. Learnings were integral in securing funding from the U.S. Centers for Disease Control and Prevention to lead a more ambitious project in Kenya to map vulnerability to Rift Valley fever and other pathogens.
I wouldn't be surprised if pandemic diseases were the next HIV – in terms of the global focus on a major health challenge. There aren't a lot of places like the UW with the breadth and depth of skills and knowledge to make a difference now before it is too late.
At the time, Rowhani-Rahbar and others at the Harborview Injury Prevention & Research Center were interested in learning how to more effectively prevent suicide. They applied for, and received, a population health grant to evaluate how psychiatric service providers at Harborview Medical Center in Seattle were documenting suicide risk and access to lethal means, including guns and medication.
Rowhani-Rahbar and Paul Borghesani, associate professor of psychiatry and behavioral sciences, led the team of experts in public health, medicine and social work. In 2017, Washington state passed the first law in the U.S. to require all health care providers to undergo suicide prevention training. This presented an opportunity for the UW research team to gather baseline data, looking back at records of patients who visited the center before the law was passed. The project led to new findings on the quality of suicide risk documentation and will inform clinical practice at one of the busiest emergency departments in the Pacific Northwest.
Data from the project was integral in securing funding from the U.S. Centers for Disease Control and Prevention for a larger effort to better understand suicide prevention in Washington state. The multidisciplinary nature of the team generated new partnerships in statewide suicide prevention outreach efforts. Additionally, the project provided a platform to train graduate student Anne Massey, who used the study for her master's thesis.
"It was a rich experience that enhanced my studies," said Massey, now a UW doctoral student in epidemiology. "I feel like I walked away with a totally different degree as a result."
Washington's two largest public universities – longtime rivals on the sports field – are teaming up off the field to improve the health of young adults experiencing homelessness and their pets. The UW and Washington State University partnered with two Seattle agencies to form the One Health Clinic, providing a one-stop shop for health and veterinary care to this vulnerable population.

Partners: Environmental & Occupational Health Sciences, Family Medicine, Global Health, Psychosocial & Community Health, Law, Social Work
A doctoral student in fisheries sciences and a food systems expert have partnered to map West Coast hot spots where surplus fish could help meet nutrition needs in vulnerable populations. The study found that millions of servings of fish a year are left in the ocean, presenting an affordable source of nutrition for coastal communities.

Partners: Environmental & Occupational Health Sciences, Marine & Environmental Affairs, Aquatic & Fishery Sciences, Nutrition
---
Boosting student opportunities
Students are hungry for unique opportunities to grapple with complex problems such as climate change and gun violence, according to Massey. Acting as a front porch to potential local, national and international partnerships, the Population Health Initiative finds ways for students to apply what they learn in the classroom to real-world population health issues. 
The initiative uses a resource directory to play matchmaker, connecting partners with UW students and faculty based on needs and shared interests. Last spring, the UW formalized an agreement with Aga Khan University, based in Pakistan, to further expand research, service and education in low- and middle-income countries with the ultimate goal of advancing health and well-being. The UW is also committed to communities in its own backyard.
Several Applied Research Fellows recently sat down with leaders from Public Health – Seattle & King County to discuss ways to further reduce racial disparities in birth outcomes. The team – including graduate and undergraduate students from public health, nursing, public policy and economics – evaluated a prenatal care program for low-income parents to see how it affected local birth outcomes. Their work will help inform the county's plans for refining its delivery of prevention-based services.
"We're grateful for the energy and focus the students brought to us in exploring an important public health issue," said Eva Wong, an epidemiologist at Public Health – Seattle & King County and UW clinical assistant professor of epidemiology. "By digging in deep with this dedicated team, we are hoping to answer questions that will help our health department to improve what we do and how we work."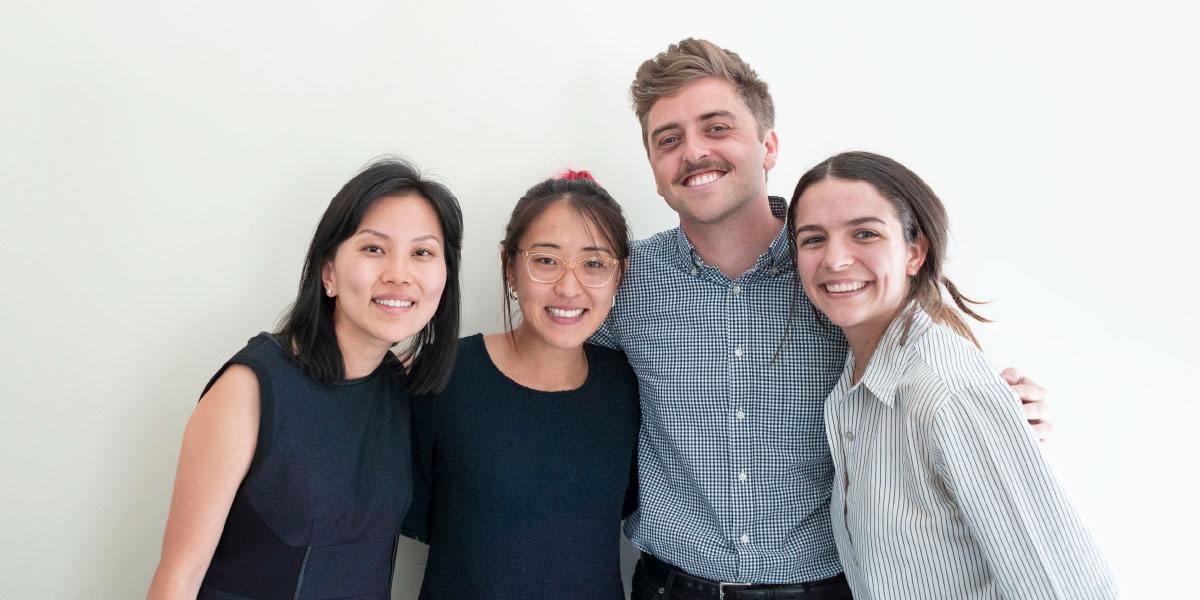 On campus, the initiative worked with the Undergraduate Research Program to design an undergraduate course, "Research Exposed!," that puts population health topics on view through faculty lectures. In collaboration with Undergraduate Academic Affairs, the concept of population health is introduced to about 3,000 incoming freshmen and transfer students each year who join a peer-guided cluster of courses called First-year Interest Groups. Students engage in research projects to analyze the aspects of a Seattle neighborhood that contribute to residents' overall health.
"Undergrads get to meet other students from various parts of campus and see that population health research looks like a lot of different things," said India Ornelas, associate professor in health services at the School of Public Health, who helped to develop and has lectured in the Research Exposed! course. These courses also connect students with faculty who are doing research of interest to the students. For graduate students, the initiative recently launched a Certificate in International Humanitarian Response.
Additionally, the Population Health Initiative supports students through conference travel awards. Forty-five graduate students have received up to $1,500 each, with 71% of the awards going to students in the School of Public Health. Twelve undergraduates have won travel awards of up to $700 each and 40 others have been recognized for their innovative population health research. Students have presented at national and international conferences focused on policy, statistics, refugee health, HIV/AIDS, economics, nutrition and criminology.
---
Measuring impact
It has not been easy to develop the Population Health Initiative and its 25-year vision to create a world where all people can live healthy and more fulfilling lives, according to Ali Mokdad, the University's chief strategy officer for population health.
Initiative leadership has had to navigate faculty frustration that the UW may be co-opting efforts traditionally within the public health purview and forming new relationships with long-standing public health partners. They've had to ensure departments recognize faculty involvement in the initiative when considering promotion and tenure. There's also the issue of fundraising, which has been largely powered by individual units. And the big question: How do you measure the impact of an initiative at this scale?
The initiative's 30-member executive council has developed a two-pronged approach. Some metrics track the effect of direct investments by the initiative. This helps leaders learn which strategies work best and how to refine approaches that can be improved. Investigators on pilot projects use a framework provided by the initiative to set their own goals. This allows for innovation and project-specific variations, while ensuring that measures of success are consistently tracked.
"There are lots of challenges, but is it something that the University should do? Yes. It's something we should have done a long time ago," Mokdad said. "But we cannot do it alone. This involves collaboration and reaching out to the right partners. It involves opening new doors. We need to take big risks and try radically new things if we want to solve the biggest health problems of our time."
---
Hans Rosling Center for Population Health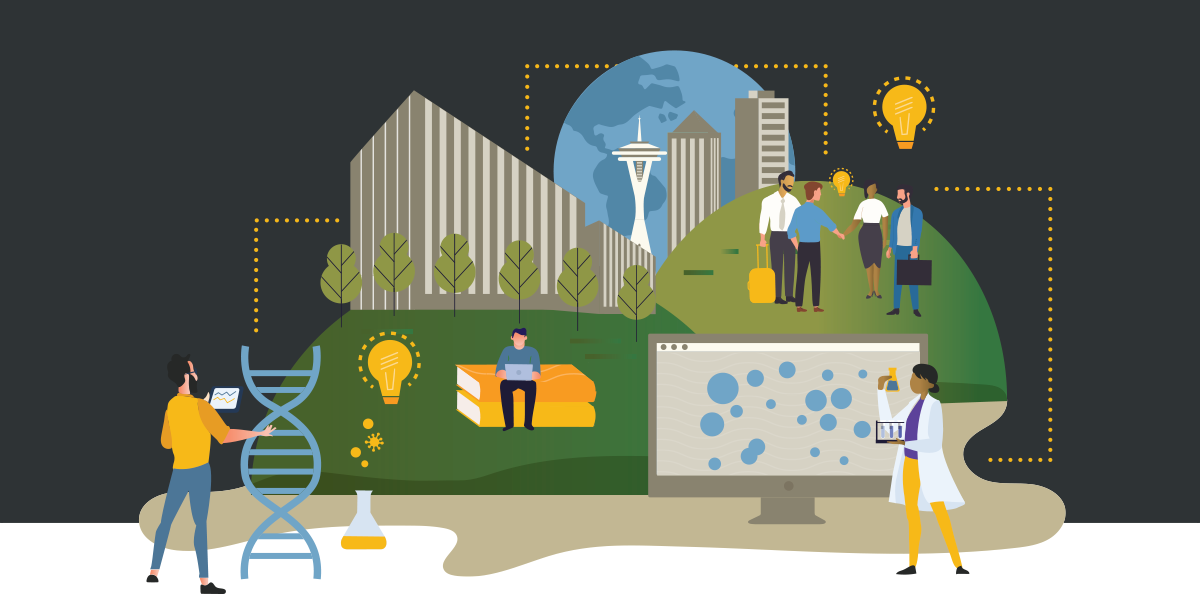 The new Hans Rosling Center for Population Health is set to open in summer 2020, thanks to a transformative $210 million gift from the Bill & Melinda Gates Foundation as well as funds earmarked by the Washington State Legislature. The space is designed to facilitate random encounters that spur conversations and creative sparks. It will house the Institute for Health Metrics and Evaluation and about half of the School of Public Health, consolidating the School from 20 locations to eight. It will also serve as a hub for faculty and student collaboration across a range of disciplines.
In October, the UW Board of Regents named the building after Rosling – a Swedish doctor, statistician and public health expert whose evidence-based optimism has inspired world leaders. Rosling was a TED Talks sensation and author of the bestselling "Factfulness: Ten Reasons We're Wrong About the World and Why Things Are Better Than You Think." "With powerful data and beautiful charts, Hans taught the world that humanity was getting better," said Bill Gates, co-chair of the Gates Foundation. "He shone a spotlight on how far the world had come in taking care of its poorest." Added Melinda Gates: "Where others saw statistics, Hans saw the chance to tell an incredible human story about our progress against poverty and disease."
« Dean's Message | Tapping into TOPMed »