Dual focus on research and practice
WRITTEN BY ALLEGRA ABRAMO
GRAPHICS BY ELIZAR MERCADO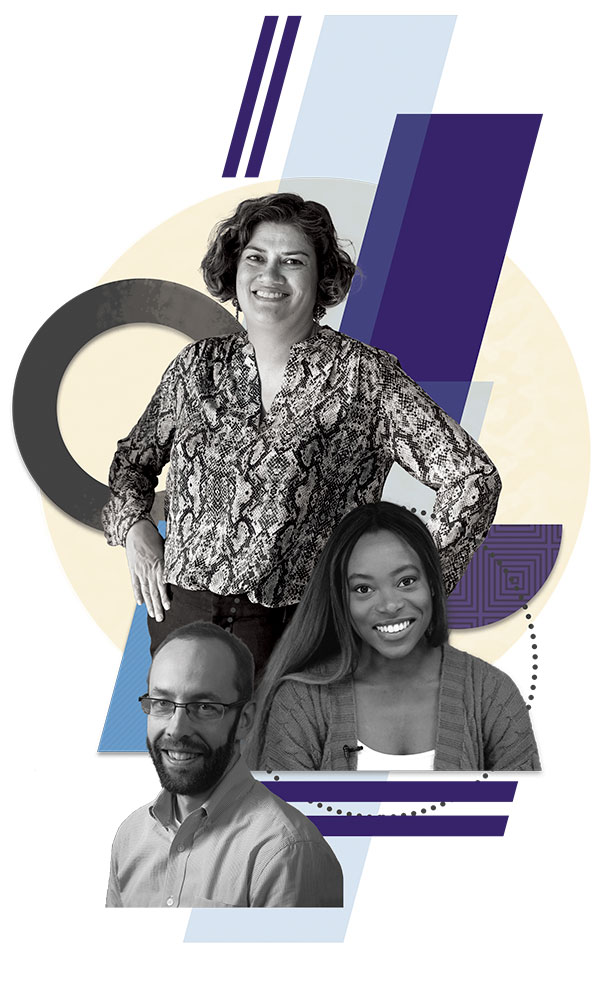 When Snohomish County faced a whooping cough outbreak in 2010, the public health department mounted an all-out, cross-disciplinary response. Epidemiologists collaborated with environmental health experts, social marketing gurus, schools and health care providers to contain the spread of this highly contagious disease.
"Virtually every success in public health demands teamwork," said Gary Goldbaum, who was King County's health officer at the time and who recently served on a committee of practitioners to re-envision the School's Master of Public Health. 
Preparing graduates for such interdisciplinary teamwork is one of the central goals of the re-envisioning effort. Starting in fall 2020, students will complete six core classes that require them to work together to tackle real-world case studies. Each class will be team taught by at least two faculty members from different specializations. 
Students will continue to receive specialized training in one of the School's concentrations, but all will graduate with both research and practice-based skills.
 

The new MPH curriculum will put students at the cutting edge of public health research and practice. They will be able to learn principles of analytical research and apply those to their fieldwork. Upon graduation, they will be competitive in the workforce.
"We envision a future where practitioners and researchers are part of one big network," said Dean Hilary Godwin. "This integrated approach will also feature rigorous quantitative coursework, which has long been a hallmark of the UW School of Public Health."
Said Carey Farquhar, the School's vice dean for education who chaired the MPH redesign steering committee, "The public health practice and research communities are looking for students who are able to integrate many different aspects of public health and apply those skills to problems that are more complex than they've ever been." 
To solve problems, graduates also need a variety of soft skills. The curriculum infuses training in leadership, collaboration and ethical decision-making. Students will learn not only how to present at a scientific conference, but also how to talk with the local health board, lawmakers and citizens.
Analytic methods and reasoning are critical to the practice of public health. We are building on our robust foundation of epidemiologic and biostatistical methods training to develop rigorous mixed methods expertise that students will apply across scenarios, from research to applied practice and program implementation and monitoring.
The new curriculum represents "a huge shift," said Janet Baseman, associate dean for public health practice. 
Getting to this point hasn't been easy, acknowledged Baseman, who served on the steering committee. Faculty, staff, students, alumni and practice partners have worked for nearly two years to build the new curriculum. The leadership of Dean Godwin has been a key to the effort's success, Baseman said. 
"It's hard, but it's worth it," Baseman advises other schools embarking on a similar overhaul. "When you feel like it's impossible, think about what students need to be successful, and it will be clear that it should be prioritized." 
The work isn't over. Committee members now will determine how to implement and evaluate the re-envisioned MPH, adjust second-year curricula and the required practicum, and explore centralizing admissions and other student services, among other tasks.
"I'm excited to help develop a talented cohort of 12 new core instructors," said MPH Core Director India Ornelas. "It's a great opportunity for them – and other interested faculty – to learn how to incorporate active learning and evidence-based teaching into the curriculum."
It's a great opportunity for our new cohort of instructors to incorporate active learning and evidence-based teaching into the curriculum.