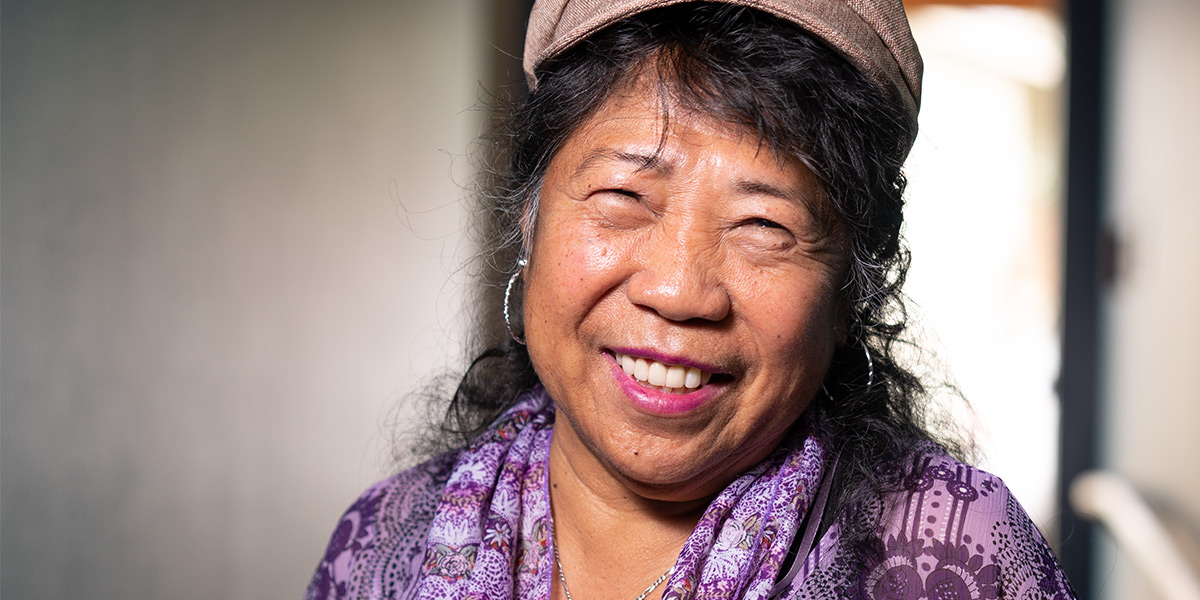 Encouraging active, rewarding lives among older adults with depressive symptoms
CDC funds expansion to reach underserved communities
WRITTEN BY RACHEL ANNE SEYMOUR
PHOTOS BY ELIZAR MERCADO
Vilma Carver lost her husband, both parents and her only daughter within a few years of one another. 
"I was drowning … I was frozen," said the 69-year-old Seattle woman, recalling struggles from a decade ago.
Carver connected with Filipino Senior & Family Services' International Drop-In Center, where she participated in late-life depression care through the Program to Encourage Active and Rewarding Lives (PEARLS).
With the help of PEARLS and the drop-in center, Carver has been able to take key steps to improve her well-being and connect with her community. She has become a certified caregiver for seniors and volunteers at numerous agencies, including the drop-in center.
Carver is one of an estimated 7 million older Americans who experience some form of late-life depression, according to the U.S. Centers for Disease Control and Prevention (CDC). Research shows that minor or chronic depression can have just as severe an impact on the lives of older adults as severe depression. 
HOW PEARLS WORKS
Local, community-based organizations provide the program through staff who are trained as PEARLS counselors by University of Washington researchers and partners. Specialty mental health professionals provide clinical supervision for the counselors, helping expand the reach of mental health services as the field faces a shortage in professionals to meet the needs and demands of depression care.
PEARLS combines education about what depression is and is not, coordination with primary care providers, and skill building for better self-sufficiency. It is an alternative to specialty mental health programs that may be difficult to access or not preferred as a first line of care by many older adults. Counselors provide the program over six to eight one-on-one sessions that can be done at home.
PEARLS also supports older adults in planning regular activities that improve their well-being and reduce their depressive symptoms. "When we are depressed, we often stop doing what we enjoy, become less physically active or spend less time with other people, all of which can help reduce depression," said Lesley Steinman, PEARLS research scientist.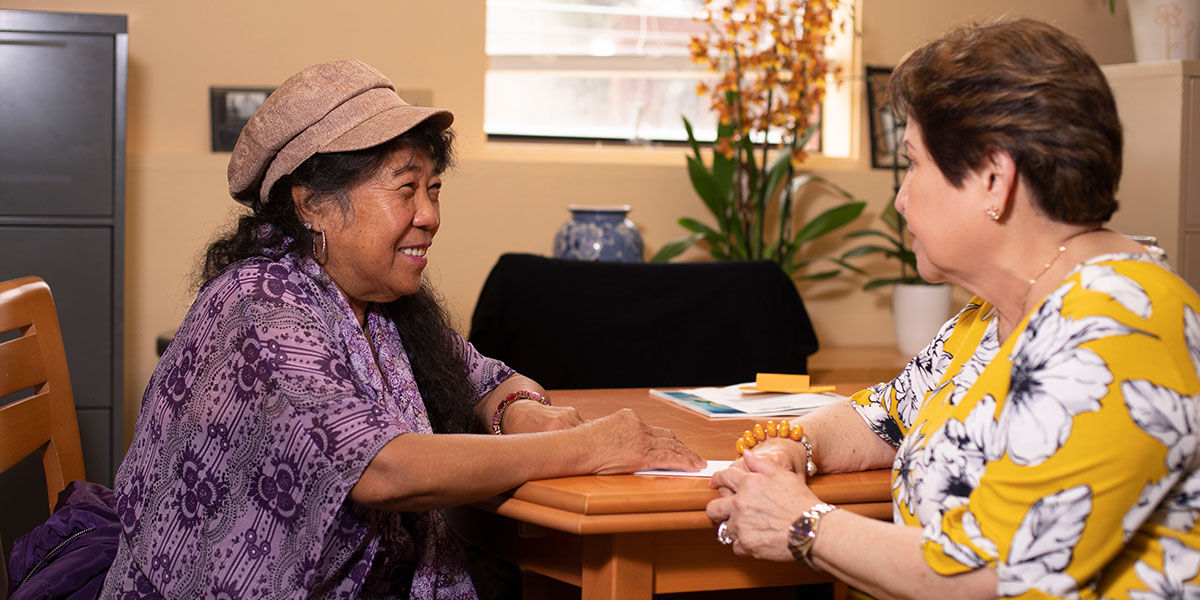 BACKED BY EVIDENCE
The University of Washington's Health Promotion Research Center, housed in the Department of Health Services in the School of Public Health, co-developed PEARLS during the late 1990s with Aging and Disability Services in Seattle and King County. The center is currently one of 25 CDC Prevention Research Centers across the country.
In 2004, the center's researchers found PEARLS participants were three times more likely to reduce their depressive symptoms by 50% or no longer have symptoms of clinical depression. Since then, the center has continued studying impacts and methods related to PEARLS, improving and refining information about the program as it spreads across the country, where it is offered in 15 states. More than 6,000 older adults have participated in the program.
In 2017, the AARP Foundation funded a study to research the social impact of PEARLS, along with the economic impacts it could have on older adults using health services or transitioning to nursing homes. The study is expected to wrap up in the spring of 2021.
CONTINUED RESEARCH, EXPANDING PEARLS
This fall, researchers are focusing on expanding the adoption of PEARLS with underserved populations by using outreach to double the number of organizations providing the program. The CDC is funding the Health Promotion Research Center with $3.75 million for a five-year study, which ultimately aims to help provide equitable access to depression care. Priority populations for the study are older adults who are experiencing poverty, are community members of color, have limited English proficiency or live in rural areas.
PEARLS researchers will partner with additional organizations already working with those communities. Within three years, researchers aim to have nearly 80 new agencies actively seeing PEARLS participants. More than 70 organizations – predominantly local social service agencies – currently offer the program.
"This will give us a chance to more directly work with organizations serving people who are experiencing health inequity because of who they are, where they live and where they work," said Principal Investigator Mark Snowden, a UW professor of psychiatry and behavioral sciences. "Partnering with these organizations will teach us a lot about how to overcome barriers in health equity."
SHAPING FUTURE RESEARCH
As the new PEARLS study begins, Vilma Carver will be one of three PEARLS participants joining the Health Promotion Research Center's Community Advisory Board. As a board member, she will help guide and shape studies done by the center, including the new PEARLS study.
"We invited PEARLS participants to grow our advisory board's representation and perspectives of people we are serving," said Peggy Hannon, director and principal investigator at the center. "Their voices are crucial as we expand the reach of PEARLS through new partnerships."
In addition to Carver's unique perspective on PEARLS, she brings her connections as a community member dedicated to giving back. She volunteers at the local Lions Club and the drop-in center that introduced her to PEARLS. She even carries PEARLS flyers in her bag, ready to help others.
"I'm Vilma. I cannot say no," she said. "I learned I needed to be helping. Together, we make ourselves stronger."