Blog Featured Image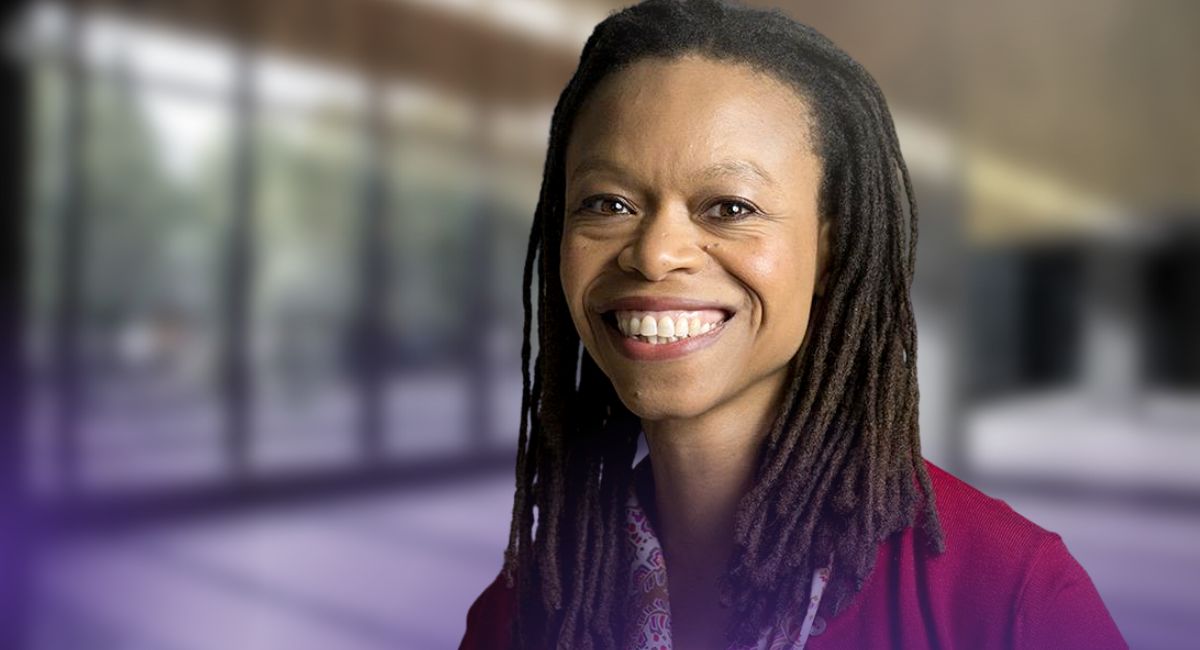 Pamela Collins - global mental health researcher and psychiatrist. (Photo credit: Elizar Mercado)

Pamela Collins had a conversation years ago that has since influenced her approach to research.  
Dr. Collins, a global mental health researcher and psychiatrist, was talking with a ministry of health official who developed mental health services in their country. During the conversation, Collins mentioned a well-regarded published study that had been conducted in that country on mental health. But the ministry official had never heard of the study. Collins was dismayed, knowing that the researchers and the ministry team would have each benefitted from working closely together and that the ministry official had the authority to make sure the work would be used in the country.  
That's why Collins makes sure that the research she designs is about more than an academic product. Collins believes research opens doors for engaging with communities of all kinds: people with lived experiences of mental health problems, clinicians, and policymakers. When researchers create an intervention to improve mental health, it's important to understand what the potential beneficiaries' needs are, and how the work can be most meaningfully used in the real world, Collins said.  
For more than 25 years, Collins has been a mental health advocate for communities around the globe through her research, science policy leadership, and global health practice. Her research has focused on social stigma related to mental illness and its relationship to HIV risk among women of color with severe mental illness; the intersections of mental health services with HIV prevention, care and treatment; and the mental health needs of urban adolescents in low-resource settings.  
For this work, she was named the 2023 recipient of the MLK Community Service Award. Given annually by the University of Washington (UW) Health Sciences schools and UW Medicine Office of Healthcare Equity, this award honors individuals or groups who exemplify Martin Luther King, Jr.'s principles through commitment to addressing community needs, particularly communities of color and low income; development and implementation of significant programs to improve the human condition; and outstanding efforts to protect and empower all individuals. 
Collins is currently a professor of Psychiatry and Behavioral Sciences and Global Health at UW, as well as the executive director of the International Training and Education Center for Health (I-TECH), director of the UW Consortium for Global Mental Health, and associate director of the UW Behavioral Research Center for HIV (BIRCH). We spoke with Collins about why mental health is critical to health equity, what progress has been made in improving mental health care globally, and how research can be some of the most powerful advocacy.  
As a recipient of the MLK community service award, how do you view the concept of service as a part of your work in mental health? 
I think most of what we do is service: whether it's research, practice or education that is meant to benefit a group of people in need, it's service. I always say that people who have been working in the mental health arena, and particularly global mental health, recognize that a part of our job is advocacy. Often our research is some of the most powerful advocacy. We can develop or adapt interventions for the most vulnerable communities and show that they work; demonstrate that communities need mental health services, regardless of whether there are specialists available in those places; and that we have ways of using community resources at hand to provide the kinds of interventions that can be helpful.  
Equally important and much more common nowadays is that people recognize the importance of centering communities in the development of interventions that are meant to help them. That's been a part of my work for many years from before I came to the UW, when I was a funder: to make the voices of the end users of research part of shaping the research so that it is relevant to the people who most need it.  
Why is improving access to mental health around the world important for health equity? 
Everyone has a right to health, and mental health is part of health. But mental health has not been given parity with general health and mental health services are often segregated from other health services. That kind of fragmentation of care happens in most countries. Yet, mental health is an integral part of health and well-being on every level.
"Ensuring that people have equitable access to care, equitable access to good health outcomes, and equitable access to a whole and connected life means that you must pay attention to their mental health as well."
There's also an important consequence that people don't always think about, which is that people who have more severe and persisting mental health conditions are often more vulnerable to poor medical outcomes. During the pandemic, a study in this country showed that people with a preexisting diagnosis of depression or psychosis were at least seven times more likely to be infected with COVID and had twice the mortality rate due to COVID.  
We see that same relationship between mental health conditions and mortality with many different diseases, whether infectious diseases or noncommunicable diseases, so there's an equity issue there. We know that the life expectancy for people with a severe mental health condition is shorter than for people who don't have one. To me, that's a fundamental issue of equity. Why should one, simply because of diagnosis of a mental health condition and all that it entails, not have the social and economic protections as well as the ability to have the same level of care and intervention for HIV, for their cardiovascular disease, or for any other condition that can threaten their life and well-being?  
What impact from your work improving access to mental health globally has been most important to you? 
An area of research, practice and advocacy that I've been a part of consistently has been at the intersection of HIV and mental health. My earliest work focused on women with severe mental disorders and their vulnerability to HIV infection. In some cases, addressing that vulnerability meant recognizing how policies around sexuality for women with mental illnesses contributed to their HIV risk. A lot of my efforts have focused on figuring out how to ensure that people living with HIV get access to mental health services, wherever they may be in the world. What are the best ways to do that? How do we build the appetite for that with the various stakeholders, especially donors, who have the ability to make this happen? How do we ensure that people with mental health conditions get access to HIV prevention and care in the same way?  
We know that there is a bidirectional relationship between HIV and mental health, such that people living with HIV have a greater risk of mental health conditions and people with mental health conditions have a greater vulnerability to HIV infection, particularly people with more severe conditions. Both groups need to receive that holistic care that enables them to have the best health outcomes they can.  I continue to do this work with I-TECH and BIRCH with support from HRSA (Health Resources and Services Administration) and NIMH (National Institute of Mental Health).  
We have a mental health learning network across I-TECH. This enables teams in different countries that are working with their ministries of health to integrate mental health and HIV services to share ideas and learn about the approaches each program is taking We have an exciting opportunity right now because funders are interested in this issue. Over the last 2 years, I have been working with colleagues to advocate for mental health inclusion in The Global Fund for AIDS, TB, and Malaria's activities. This year The Global Fund included mental health as a critical part of its scope of funding and focus on integrated person-centered care. The President's Emergency Plan for Aid Relief is already supporting mental health in the context of HIV care. A lot of this is the result of the research and advocacy that many of us in the mental health and HIV community have been doing for decades. 
You were part of The Lancet Commission on Global Mental Health and Sustainable Development, which called for a transformative response to improving mental health globally. It's been five years since this report was published; have you seen progress?  
We've made a great amount of progress in developing an evidence base that shows that even in places around the world where there are few mental health care providers, we can train non-specialists to deliver evidence-based interventions that are appropriate to a given cultural context. Five years ago, when we published the Lancet Commission, that was true, and I would say that evidence continues to grow. We're learning what works and what doesn't work so well.  
How to build sustainable services and how those are sustainably financed is a big question. Moving from research studies to implementation of evidenced-based interventions within a public health system is a big challenge. There are few funders that finance mental health in health care systems around the world. Many health care systems spend less than two dollars per person on mental health services. Most of those funds, 60-plus cents on a dollar, tend to go to large psychiatric institutions, as opposed to community mental health services and primary care, where skills to manage mental health conditions can be learned and supported. 
What work are you doing that you are most excited about right now? 
One of the areas I'm really excited about is the work that I lead with the HRSA Capacity Building Program for Sustainable HIV Services, which is a five-country project that conducts workforce development for HIV prevention, care and treatment in eastern Europe, the Caribbean, sub-Saharan Africa and south Asia. This work enables one to really understand what it means to support ministries of health and providers who are delivering health care services. I work with a wonderful group of gifted people who help lead these activities in Seattle and in each country. We are focusing on how to build mental health into that work and understand what those needs are in very diverse cultural settings.  
"It's exciting to see that people are recognizing the importance of mental health and the importance of care, and we're beginning to see more resources devoted. But sustainable financing for real scale-up and maintenance of mental health care is something that the world still desperately needs."
In Ukraine, we are working to support HIV nurses and doctors to address and recognize their own experiences of trauma because of the war, and to recognize and identify trauma responses in their patients and know how to refer those people to treatment. My colleagues in the Department of Psychiatry and Behavioral Sciences are helping to guide that training. We're also working in Mozambique to integrate mental health interventions into general HIV care, and that's happening in the Caribbean as well. We are working to train a variety of providers, from people who are contact investigators who identify folks in their communities at risk for HIV, to psychologists and social workers-- training them in psychosocial interviewing techniques that can help them to optimize their work. We're also exploring interventions for people who are at risk for treatment interruption, so that they can address their mental health needs and get back on track with their HIV care. We're learning from our experiences supporting a specialized clinic for adherence in Trinidad and Tobago, for example. I'm excited about this work because it enables us to answer questions about how to meet mental health needs in real-world settings and a diverse set of contexts. In the broader I-TECH network, other sites where we work are also quite interested in addressing the need for mental health services and HIV.