Blog Featured Image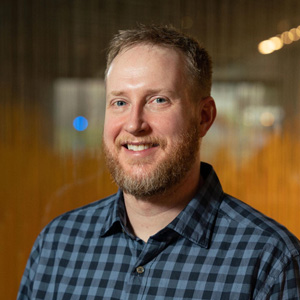 The University of Washington School of Public Health is pleased to welcome Craig Brownson as the new assistant dean for finance and administration. Brownson brings with him 15 years of finance, project and operations leadership experience in academic medicine and has most recently served as associate director for clinical programs and finance in the Department of Surgery at the UW School of Medicine since 2016.
In this role, Brownson is responsible for a comprehensive scope of administrative responsibilities, including financial planning and management, budget development, contracts and agreements administration, human resources, facilities and information technology. The assistant dean for finance and administration serves as a key member of the School's senior leadership and supervises a team of finance, IT, human resources and administrative staff.
"Craig's broad administrative experience from the School of Medicine and his positive, can-do attitude impressed many during the interview process," said Dean Hilary Godwin. "He is a great listener and has an impressive ability to integrate input from stakeholders with his own experiences to suggest new approaches to managing our School and workplaces."
"As a graduate of the School's Executive Master of Health Services Administration (EMHA) program in 2011, I've experienced the quality of SPH's education firsthand," says Brownson. "I enjoy removing barriers to make systems and processes work as smoothly as possible within our complex organization and look forward to supporting the School in this capacity."
Brownson received his Bachelor of Arts degree from Seattle University, and his EMHA degree from UW SPH. He replaces Uli Haller, who retired from the role in December 2022.