Blog Featured Image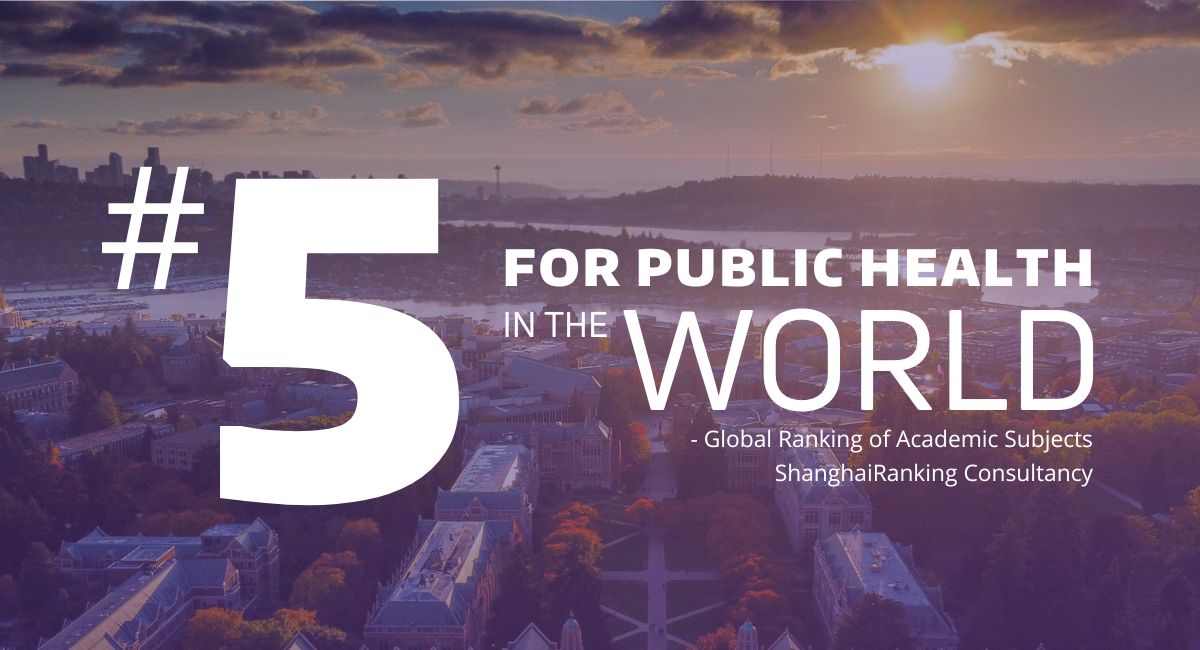 The University of Washington ranks No. 5 in the world for its public health subjects in 2023.  
This is according to the Global Ranking of Academic Subjects list. The ranking, released at the end of October, was conducted by researchers at the ShanghaiRanking Consultancy, a fully independent organization dedicated to research on higher education intelligence and consultation. 
This ranking takes into account more than 5,000 universities around the world in 55 subjects across natural sciences, engineering, life sciences, medical sciences and social sciences. Universities are evaluated based on research output, research influence, international collaboration, research quality and international academic awards. 
This year, the UW School of Public Health also ranked No. 5 amongst public health graduate schools in U.S. News & World Report Rankings. UW SPH also has the No. 1 ranked public health undergraduate major. Learn more about UW SPH's academic program offerings.