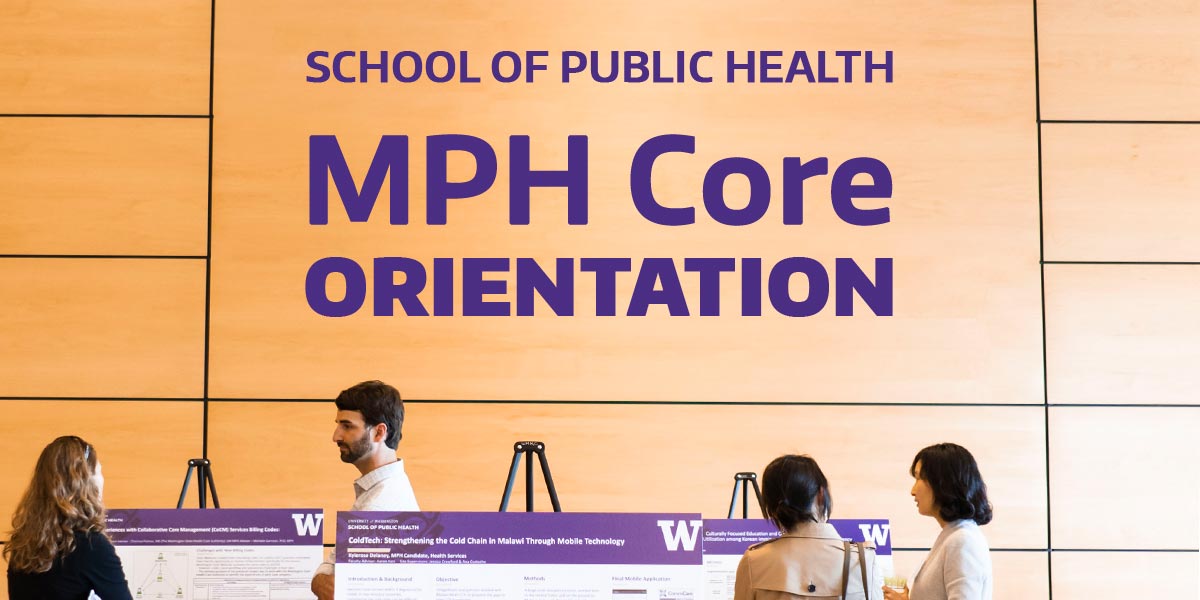 Welcome incoming MPH students! On September 21st, we will have a MPH Core Orientation to introduce you to the first year curriculum. This meeting takes place at the Intellectual House and will be an opportunity for incoming Masters of Public Health students from across the School to begin getting to know one another. Additional information on the New Student Welcome Week can be found here. 
Students will have a chance to meet the MPH Core Program Director, core faculty, and staff from the Dean's office. In this orientation, you will learn how the MPH Core Curriculum was developed, the teaching techniques that will be used in each of the classes, and have a chance to interact with other incoming students. 
Check here for more info.
Important Information
Date: September 21, 2021
Time: 10:00AM-11:30AM (PST)
Who: All incoming MPH students (except COPHP and OMPH students)
Location: Intellectual House
Schedule-At-A-Glance
| Time | Session | Presenter |
| --- | --- | --- |
| 10am-10:05am | Welcome & Kick-off | Jalen Smith |
| 10:05am-10:15 | Introduction to MPH Core | India Ornelas & Olivia van Brunt |
| 10:25am-10:50am | Introduce MPH Core Faculty & Courses | All Instructors |
| 10:50am-11:00am | Break Time | TBD |
| 11:00am-11:25am | Meet your Learning Community  | All |
| 11:25am-11:30am | Wrap Up | Jalen Smith |
Graduate Student Preparatory Workshops: Info & Dates
All Math Skills and R Workshops will be delivered via Zoom. For any questions about the Graduate Student Preparatory Workshops, please contact Olivia van Brunt at ovbrunt@uw.edu.
MATH SKILLS
Therese Mar from the Office of Minority Affairs and Diversity Instructional Center will be facilitating two sessions to help provide students with an understanding of basic math concepts and methods of statistical inference. We strongly recommend that you take this Graduate Biostatistics Basic Quantitative Skills Pre-Test to help identify areas in which you might benefit from a refresher.
Date
Time
Session
Sept. 7
3-5pm

Math Skills 1

Review of math skills
Order of Operations
Fractions, Percentages and Decimals
Algebra and cross tabulations

Sept. 8
3-5pm

Math Skills 2

Slopes and linear equations
Graphs of basic functions
Logarithms and Exponents
Word problems
R WORKSHOP
The Center for Social Science Computation and Research (CSSCR) will host two sessions on R statistical computation software. R is required for EPI, BIOSTAT, and PHI courses. There are two opportunities to join each session, please make sure to register for both sessions 1 and 2. Prior to session 1, you will be sent a video on how to download R to your computer.
| Date | Time | Session |
| --- | --- | --- |
| Sept. 13 | 3-5pm | R Workshop Session 1A |
| Sept. 14 | 5-7pm | R Workshop Session 1B |
| Sept. 15 | 3-5pm | R Workshop Session 2A |
| Sept. 16 | 5-7pm | R Workshop Session 2B |