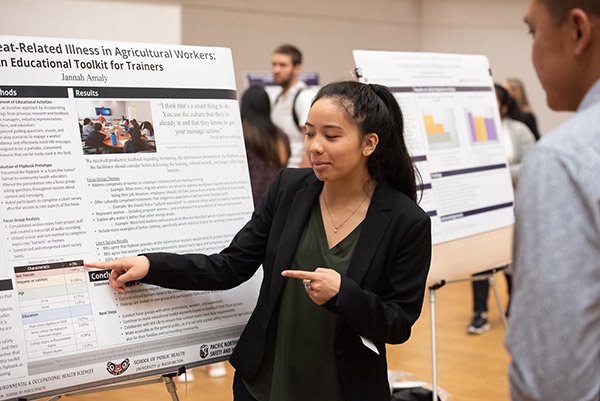 The 10th Annual Undergraduate Symposium was held in-person on Thursday, May 25, 4-6pm at the Hans Rosling Center for Population Health (HRC).
The Undergraduate Symposium is a chance for students from across the School's undergraduate majors and minors to demonstrate how they have applied the knowledge and skills gained in the classroom to address public health problems through research, internship, and capstone experiences. Students from the following programs are invited to present:  Environmental Health Major, Food Systems, Nutrition, and Health Major, Health Informatics and Health Information Management Major, Public Health-Global Health Major, Global Health Minor, and Nutrition Minor.
The Symposium also provides a forum for current students, prospective students, faculty and the community to discuss current topics in public health.
Symposium Program    Symposium Abstracts