The SPH Awards recognize exemplary staff, faculty and students for their dedication, service, and many contributions to our School.
2019 SPH Student, Faculty, and Staff Awards
GILBERT S. OMENN AWARD FOR ACADEMIC EXCELLENCE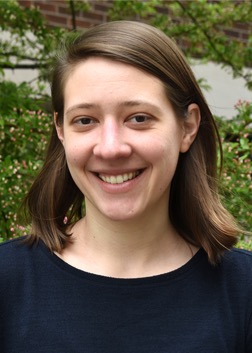 Master's: Annie Doubleday
Annie is an accomplished scholar and engaged scientist. She has worked on several projects spanning disaster response to climate impacts. Her MPH thesis on wildfire smoke associated with health effects is a timely and emerging public health problem in Washington state. She has presented her work to the Washington State Environmental Health Association and the National Environmental Health Association annual conferences. Annie has also contributed to classroom instruction as a Teaching Assistant and has published her work in peer-reviewed papers. Her papers are of exceptional interest to public health stakeholders and will inform research, training and policy at the UW and in Washington State.
---
PhD: Christopher Kemp
Christopher is a fourth-year PhD student. His work focuses on implementation science and integrated approaches to mental health and HIV-related care in the U.S. and South Africa. His dissertation research has been conducted in collaboration with the Southern African Research Consortium for Mental Health Integration. Previously, Chris was a Peace Corps volunteer in South Africa. He has also been involved in a range of programmatic work and implementation research with UNICEF-Nepal, PATH, I-TECH and the UW Department of Global Health.
---
ANDERSON-O'CONNELL AWARD 
FOR OUTSTANDING STAFF SERVICE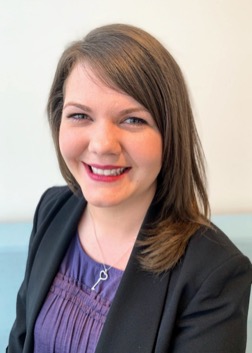 Kayla Johnson
"Minimize stress for students, faculty and staff." This is the guiding principle that Kayla brings to her work as program coordinator for the MHA and EMHA programs. She is extraordinary in anticipating needs and jumping ahead to identify resources to streamline processes. Kayla is proactive in identifying ways we can deepen our commitment to diversity, equity and inclusion. She proposed changes to the composition of admissions review teams and interview groups and adjusted language used in applicant communications. At all times, she remains unflappable and unfailingly friendly.
---
Outstanding Staff 
Biostatistics – Akiyo Kodera
DEOHS – Kit Galvin
Epidemiology – John Lin
Global Health – Kate Pfizenmaier
Health Services – Kayla Johnson
Interdisciplinary Programs – Kristin Elko
---
Communicating Public Health to the Public
Erin Morgan, Epidemiology
---
Community Partner Service 
Abigail Echo-Hawk, Urban Indian Health Institute
---
Health Policy Writing Contest Winners 
Khanh Le, Health Services
Kim Sperry, Health Services
---
Student Community Service 
Ariana Anjaz, Public Health-Global Health Major
---
Outstanding TA
Emahlea Jackson, Nutritional Sciences Program
---
Outstanding Faculty Teaching
India Ornelas, Health Services
---
Outstanding Faculty Mentor
Clarence Spigner, Health Services, Global Health
---
Outstanding Undergraduate Students
Joseph Lee, Health Informatics and Health Information Management
Amanda Durkin, Environmental Health
Christelle Silué, Public Health-Global Health Major
---
Outstanding Master's Students
Biostatistics - Alexander Paynter
DEOHS - Kori VanDerGeest
Epidemiology - Emmanuel Rodriguez
Global Health - Rabi Yunusa
Health Services - Bomy Yun
Nutritional Sciences - Lindsay Beck
Health Administration - Jenessa McElrath
---
Outstanding PhD Students
Biostatistics - Phuong Vu
DEOHS - Kholood Altassan
Epidemiology - Jennifer Velloza
Global Health - Kathryn McGuckin Wuertz
Health Services - Lauren Lipira
List of Recipients