The SPH Awards recognize exemplary staff, faculty and students for their dedication, service, and many contributions to our School.
2021 SPH Student, Faculty, and Staff Awards
GILBERT S. OMENN AWARD FOR ACADEMIC EXCELLENCE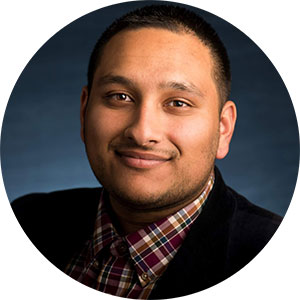 Master's: Kush Doshi
Master of Health Administration
In three years at the University of Washington, Kush Doshi has become a sought-after speaker and adviser on racism and health equity – all while completing two degree programs and gaining valuable real-world experience in community health.
Read more about Kush
---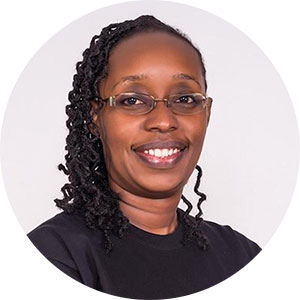 PhD: Elizabeth Irungu
Global Health (Health Metrics and Evaluation)
Inquisitive, thoughtful, dedicated, outstanding leader, exceptional and a rising star – these are just some of the many adjectives used to describe Elizabeth Irungu. Beyond her studies at the UW, Elizabeth plays an active role in HIV prevention programming and policy with the Kenyan Ministry of Health and the World Health Organization. 
Read more about Elizabeth
---
ANDERSON-O'CONNELL AWARD 
FOR OUTSTANDING STAFF SERVICE
Anya Nartker, Global Health
Anya Nartker, MPH, is Online Education Manager for the Department of Global Health's E-learning Program (eDGH) where she oversees professional development online courses aimed at increasing access to high quality education and expertise for health professionals in over 65 low and middle income countries. She also supports DGH faculty in creating graduate and undergraduate distance learning courses for University of Washington students.
---
Outstanding Staff 
Biostatistics – Annique Atwater 
DEOHS – Jill Falman 
Epidemiology – Marilee Teylan 
Global Health – Anya Nartker 
Health Services – Anna Frazer 
Office of the Dean – Jalen Smith
---
Distinguished Faculty Member for Teaching
Christine Khosropour, Epidemiology
---
Outstanding Faculty Mentor
Amy Willis, Biostatistics
---
Outstanding Community Service Student
Evalynn Romano, Global Health
---
Outstanding Teaching Assistant
Sarah Philo, DEOHS
---
Outstanding Undergraduate Students
Public Health-Global Health - Jakar Delacruz 
Food Systems, Nutrition and Health - Jane Karumba 
Environmental Health - Scyler Li 
Health Informatics & Health Information Management - Lucy Lee
---
Outstanding Master's Students
Biostatistics - Wenbo Zhang 
DEOHS - Renee Codsi 
Epidemiology - Sarah Yarborough 
Health Services (COPHP) - Molly Codding 
Global Health - Saida Tukri Mahamud 
Health Management & Informatics – Veronica Vidaurri 
Nutritional Sciences - Lauren Sawyer
---
Outstanding PhD Students
Biostatistics – Kendrick Qijin Li 
DEOHS - Magali Blanco 
Epidemiology - Claire Watt Rothschild 
Global Health (Pathobiology) - Veronica Davé 
Health Services - Andrew Bossick
List of Recipients