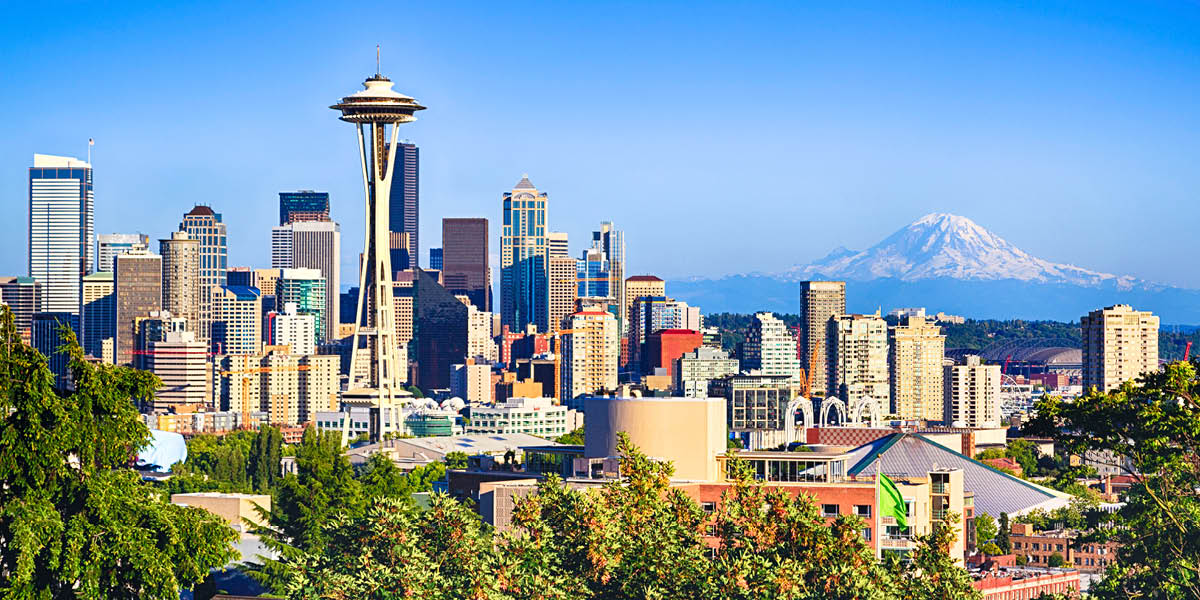 The mountain is out
Mount Rainier is truly a sight to see, perched on the skyline in all its majesty and there are plenty of photo ops, but we don't take our nature for granted around here. With the great outdoors right in your backyard, a fleet of ferries at your service and everything from Husky athletics to local kickball games to join, it's hard not to make the most of every opportunity to get out there.
No umbrella? No problem
We may gear up with windbreakers and floppy galoshes, but if you're toting a bumbershoot, everyone will just assume you're not from around here. Because despite our rainy reputation, Seattle doesn't even rank in the top 30 for precipitation among the nation's 50 largest cities! Our skies may be gray, but the resulting green makes every drop worth it.
It's amazing that I can grab a latte at a nearby coffee shop, drive a few hours to hike, ski tour or snowshoe on a volcano and then make it back in time for dinner downtown.
Speaking of fresh greens
With farmers markets in nearly every neighborhood—including the picturesque Pike Place Market—and a flourishing food scene with plenty of award winning restaurants, it's easy to indulge in local produce, some of the world's best seafood and international cuisine from every corner of the world. Looking for the hottest food truck? Check. The healthiest juice bar? Got it. Something that tastes like home? Definitely.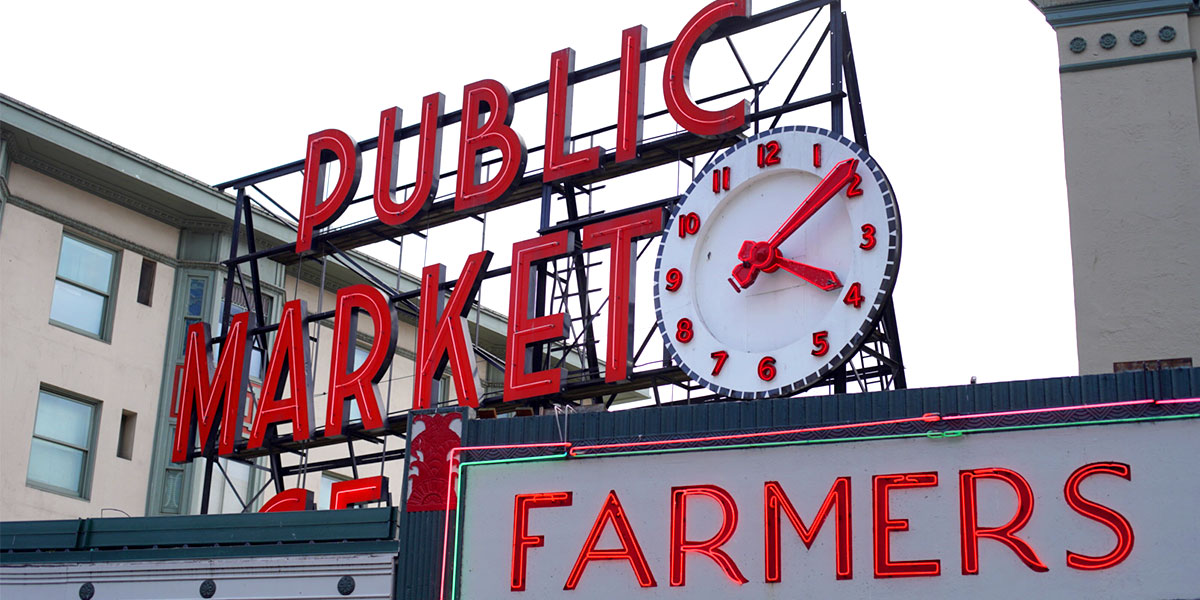 Innovation at your fingertips
Studying in Seattle, you'll be up close and personal with the world's most innovative biotech, medical and high-tech companies. That means unparalleled access to global health work, cutting-edge technology and groundbreaking research. The UW School of Public Health is deeply integrated to this community through our research centers, faculty experts and partnerships including:
Top companies like Amgen, NanoString Technologies, Seattle Genetics, ZymoGenetics, Amazon, Microsoft, Facebook, Expedia, Google, Tableau and Uber are also based in Seattle.
Scene and heard
Gone are the days of grunge—though you'll find some stalwarts who can guide you to the Kurt Cobain bench—but don't go thinking Seattle's arts and music scene are dead. We're a creative city full of musicians, writers, dancers and artists making groundbreaking work they want you to see! With over 100 theatre companies, a world-renowned independent radio station, historical music venues and major museums, Seattle has plenty of soul.
We're better together
There are many benefits to studying in a diverse environment, not the least of which are the fresh perspectives gained through interactions with people from different backgrounds, cultures and orientations. We celebrate our differences and foster a culture of giving back to the community at large, whether through neighborhood programs or one of Seattle's many volunteer organizations.