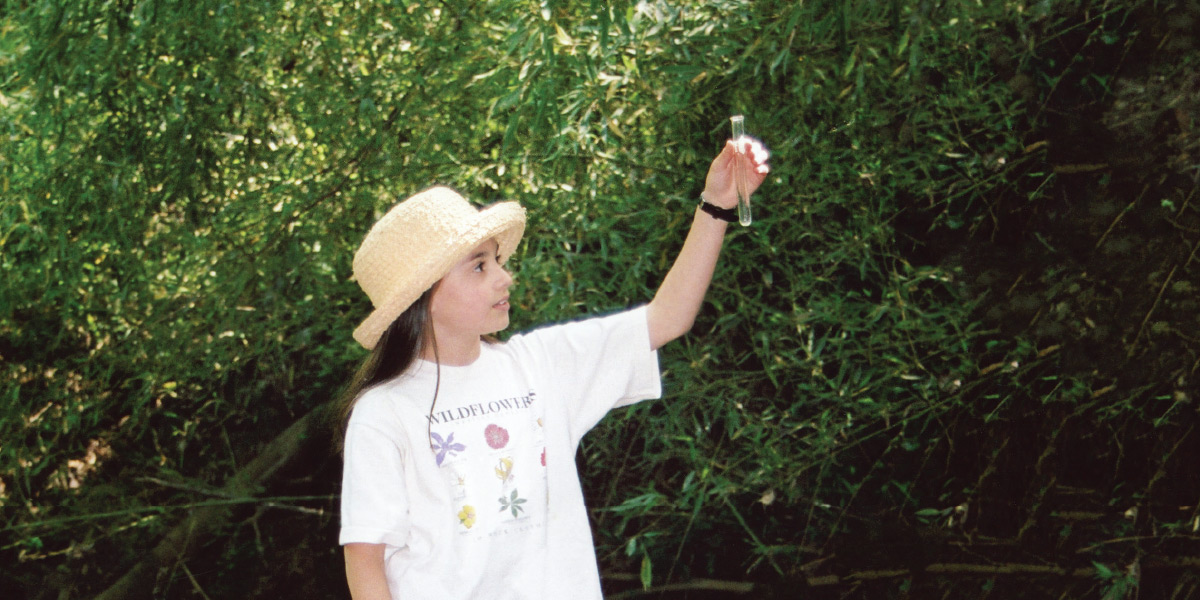 The Unsung Heroes of UW Research and Teaching
A new initiative amplifies recruitment and support for top Ph.D. students
WRITTEN BY ASHLIE CHANDLER
Rachel Shaffer didn't dress up like her elementary school peers for career day. She wore a straw hat, waterproof pants and a pair of rubber boots, and she carried vials of water samples from a local creek. She was embodying Rachel Carson, a biologist and nature writer who, in the 1960s, authored "Silent Spring," a book that created worldwide awareness of the dangers of environmental pollution.
Nearly two decades later, Shaffer is wading into some of the most heated environmental health issues of her time, while pursuing a doctorate in environmental toxicology at the University of Washington School of Public Health. 
Shaffer is among about 200 doctoral students at the School who are positively impacting communities at home and around the world. Her research has uncovered evidence linking the most widely used herbicide to certain cancers and has exposed flaws in federal regulations meant to protect child health. She has also pushed for better policies to prevent occupational lead poisoning in Washington state and helped teach other UW students how to predict the impact of such exposure on people's health. 
Doctoral students like Shaffer are the backbone of research, teaching and community service at the UW. They often deal with the nitty-gritty of analyses, peer review processes and project coordination. They are also vitally important to the UW's educational enterprise. As teaching assistants, these students might design and teach their own course, construct and grade tests, staff laboratories or study centers, and keep thorough records of each student's performance.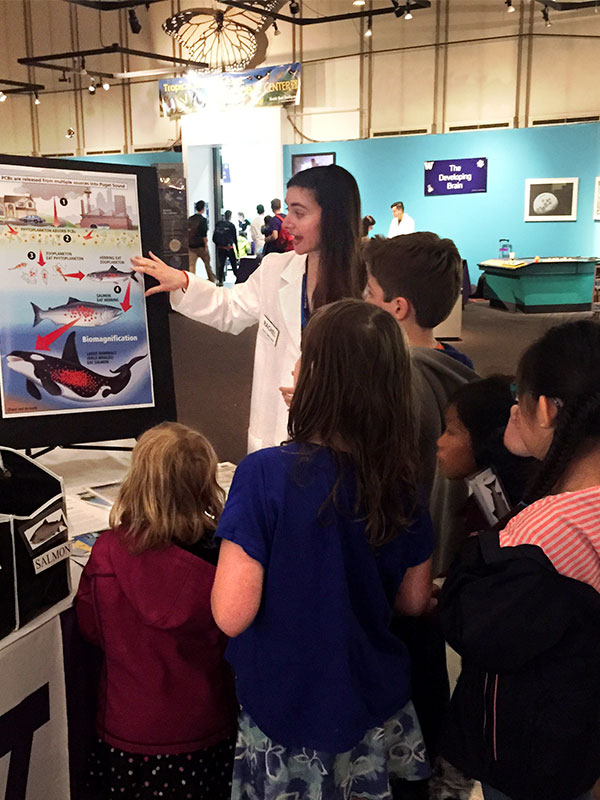 To better support and recruit these unsung heroes, a new initiative launched in May 2019 by Mark Richards, the UW's provost and executive vice president for academic affairs, provides critical funding for Ph.D. fellowships, stipends, training, relocation costs and more.
"Ph.D. students are crucial to the UW's excellence," Richards wrote in a statement. "They propel innovation and new knowledge, and push the boundaries of what is possible as students, as great teachers and role models for our undergraduates, and as invaluable research assistants and colleagues for our faculty. Additional funding will help attract and retain outstanding students from around the world to continue this important work at the UW."
Richards set aside $3 million in institutional funds to be distributed to academic units, including the School of Public Health. He also established a $2 million matching fund to catalyze private philanthropy and support these high-caliber students through either endowed or three-year term fellowships.
For Shaffer, a fellowship from the Seattle chapter of the Achievement Rewards for College Scientists, or ARCS, Foundation "made a huge difference," she said. "Especially as someone who had to move across the country and begin again in a new city where I knew no one and the cost of living was high." The Atlanta native completed her undergraduate studies at Yale University in Connecticut and worked for a time in Washington, D.C. 
Shaffer has since received some financial support from the School of Public Health and from National Institutes of Health training grants. She also recently received an individual research award to support her dissertation, in which she is probing the connection between air pollution and dementia. Some of her work on fine particulate matter, known as PM2.5, has linked short- and long-term exposure to the microscopic particles (smaller than 2.5 micrometers in diameter) to certain biomarkers of vascular damage in adults whose brains were aging normally. Prior research has shown vascular injury contributes to dementia risk.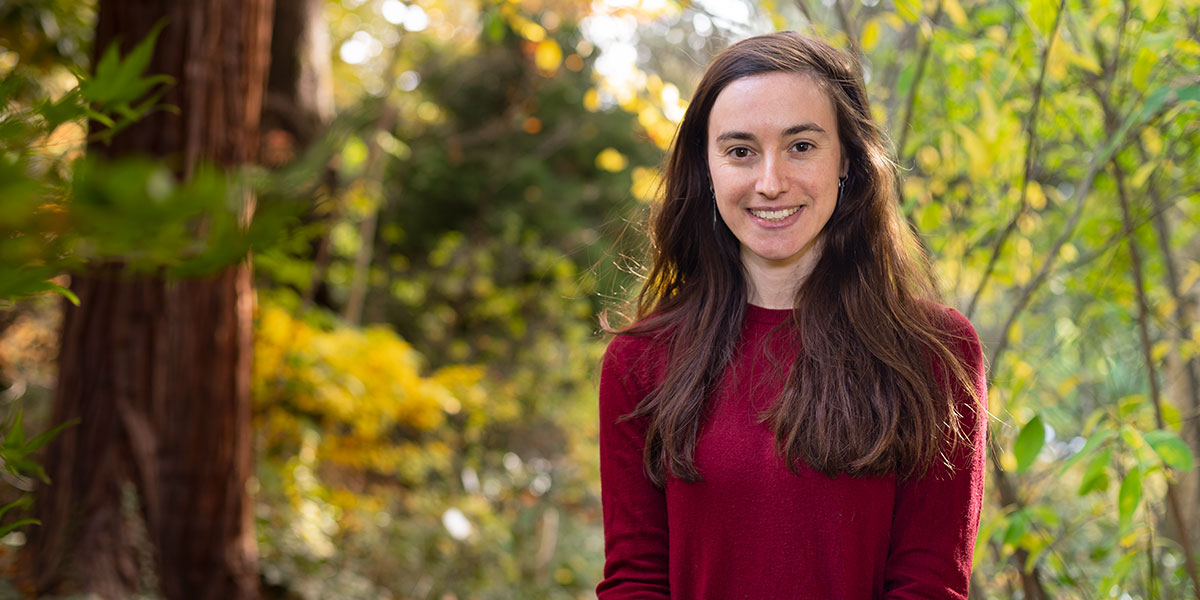 This funding has also allowed Shaffer to dig her teeth into several high-profile projects with UW faculty. With Sheela Sathyanarayana, a UW Medicine pediatrician and School of Public Health environmental health scientist, Shaffer co-authored a report and policy statement released by the American Academy of Pediatrics. Over three years, the pair showed that the U.S. food additives regulatory process does not adequately protect children from potentially harmful chemicals in food colorings, preservatives and packaging. They worked closely with New York University's Leonardo Trasande.
Another study found that groups highly exposed to glyphosate, the primary ingredient in the weed-killer Roundup, may increase the risk of non-Hodgkin lymphoma by as much as 41%. The research was a collaboration with UW Professor Lianne Sheppard, Shaffer's doctoral adviser, and researchers from the University of California, Berkeley and the Icahn School of Medicine at Mount Sinai. 
"We had to be very careful with all of our work because we knew that it would be highly scrutinized when it was published," Shaffer said. And scrutinized it was. Chemical manufacturers tried to discredit the results and poke holes in the methodology. To combat misinformation, Shaffer penned a piece for her blog, Rachel Talks Tox, which also informed articles by PBS NewsHour, Mother Jones and NBC News. She hopes the study will inform whether countries decide to continue to allow the herbicide to be used.
Shaffer is passionate about science communication and is excited about finding ways to apply her knowledge to make real-world impact. As a member of the UW's Public Comment Project, she promotes evidence-based policy by engaging in and facilitating public comments on federal regulations that could have a large impact on people's lives. She also completed a Science Communication Fellowship with the Pacific Science Center in Seattle and developed an interactive activity to teach young museum visitors how pollutants in the Puget Sound enter and move through the food chain. 
"I want to help translate information to the public and to policymakers so that the results of environmental health research can actually be used to improve health outcomes," Shaffer said. "At the science center, I wanted young girls to see what a female graduate student looks like and inspire them to maybe be a scientist one day too, just as Rachel Carson did for me." 
For more information about the Ph.D. Fellowship Initiative and the philanthropic gift matching program, please contact Megan Ingram, Assistant Dean for Advancement at the UW School of Public Health, at mkingram@uw.edu or 206-616-7197.
Learn more about Rachel Shaffer