In his long career, Bruce M. Psaty, MD, PhD (MPH '86) sees some themes, including an appreciation for the wide social impact of what researchers discover.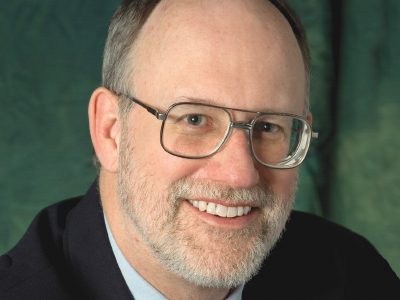 The public consequences of research came to his attention early on. As a young assistant professor, he published two different papers about a class of drugs known as beta blockers. One study was primarily about their effectiveness in a narrow area. The other was about how suddenly stopping them might increase the risk of a heart attack in patients with high blood pressure. The media pounced on the study of risks, and drug companies made much of the report on benefits.
What he took away was that both the media and pharmaceutical communities missed the nuance. For the rest of his career, he would carefully tread what he described as the narrow path where "the questions are important, the quality of data are good, and the conclusions are scientifically sound."
"Things we do as scientists have consequences and affect the health of the public," Psaty said.
A professor of internal medicine and of epidemiology, Psaty will talk about some of his own drug safety research on Feb. 27 when he delivers the School's 2018 Distinguished Alumni Award lecture (7:30pm, Kane 220). Psaty has spent more than 30 years working in a variety of disciplines, including cardiovascular disease epidemiology, pharmacoepidemiology and large-scale genetic studies. He co-directs the UW's Cardiovascular Health Research Unit, is an investigator at Kaiser Permanente Washington Health Research Institute and is a practicing general internist at Harborview Medical Center. He has published more than 850 articles, editorials and commentaries.
In the medical literature, he has been a prominent commentator on a variety of public health issues, including drug safety, conflict of interest, regulatory science at the FDA and U.S. guidelines on the treatment of high blood cholesterol. Now in the autumn of his career, Psaty tends to be impatient of the hype that is often associated with new fashions such as precision medicine. In his February lecture, he will also talk about the opioid crisis and suggest some preventive measures that might be available to the FDA.
Among his many honors, Psaty was elected as a member of the Institute of Medicine (IOM), now known as the National Academy of Medicine, in 2013. Two years later, he was named one of the country's "most influential" scientists by Thomson-Reuters.
In 2004, he was asked to testify to the Senate Finance Committee about the potential dangers of the widely available pain reliever known as Vioxx, one of a class of drugs known as Cox-2 inhibitors. In what became a nationwide news story, the drugs were shown to have undisclosed risks that outweighed their benefits for many users. In the wake of that scandal, he was chosen to help write an IOM report on drug safety, which subsequently influenced the 2007 FDA Amendments Act.
In their letter nominating Psaty for the Distinguished Alumni Award, scholars wrote that it is his "efforts in the public arena – uncovering the side effects of commonly used drugs and advocating for increased FDA power to require drug safety testing – that have had the greatest public health impact."
One of his more recent activities is the CHARGE (Cohorts for Heart and Aging Research in Genomic Epidemiology) Consortium, a large-scale international collaborative effort that provides insights into what he calls human population biology.
Uncomfortable with attention paid to his own career, Psaty points out that collaboration and team science have produced key discoveries. According to him, "incremental science," which is unlikely to win Nobel prizes, may save more lives than so-called "innovative science."