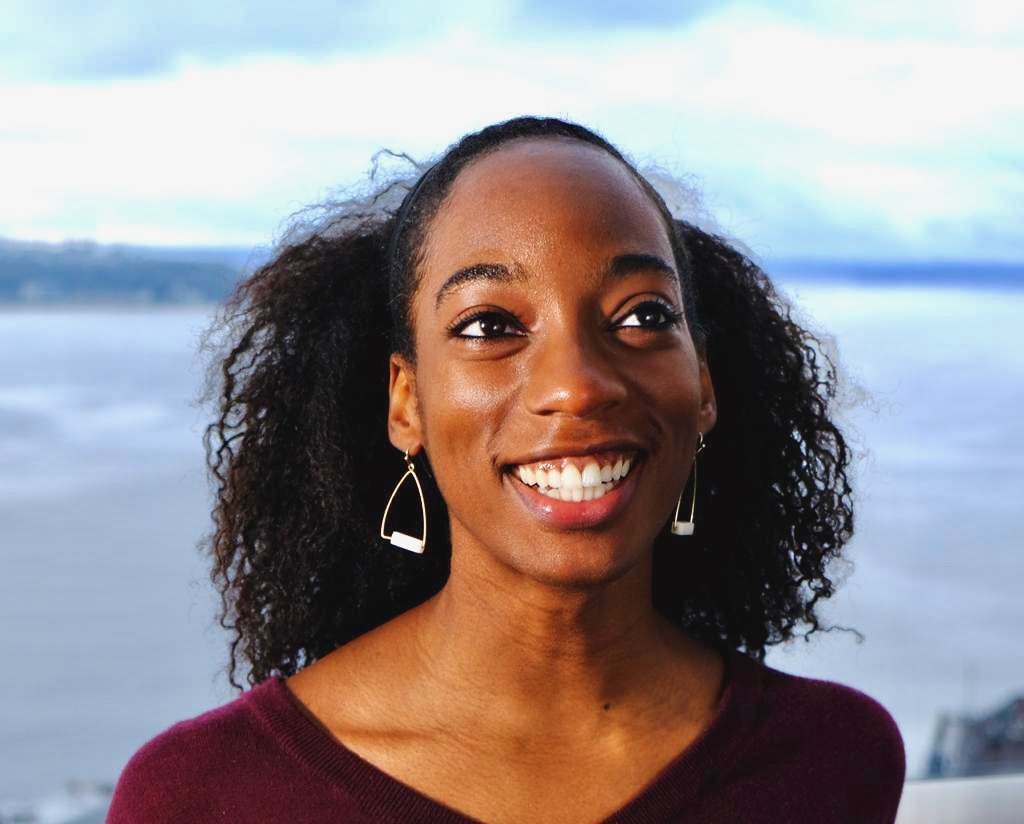 When Dorothy Thomas couldn't get into a Spanish course as an undergraduate, she opted to take French instead. She never expected that the language would become one of the many tools in her still-expanding toolkit that add up to a promising career in global health.
Now, the doctoral student at the University of Washington School of Public Health is well on her way to what she describes as her 10- or 20-year plan to leverage interpersonal and community relationships to improve health in limited resource settings. Thomas's dissertation for her PhD in implementation science will focus on the intersection of intimate partner violence (IPV) and HIV among couples in Uganda and evaluate how experiences of violence influence people's ability to adhere to HIV treatment and prevention medications.
"I'm interested in exploring strategies that harness the power of family, the power of relationships and the power of community in order to address issues of violence. I want to understand how to interrupt experiences of violence and improve health down the road," she explains.
Thomas's academic performance and potential contributions to research in the health sciences earned her a 2021-22 Magnuson Scholars award for the School of Public Health. Thomas is one of six graduate students — from each of the UW's Health Sciences schools — to be named a Magnuson Scholar this year.
Thomas will conduct research to identify solutions for concurrently protecting people from violence and HIV. But she acknowledges that "there's a certain amount of unpredictability and adaptability" to her chosen field.
Rewind to several years ago when Thomas, who grew up outside Selma, Alabama, was an undergraduate at Vassar College. The Spanish class she wanted to take was full, so Thomas pivoted to learning French. After studying abroad in France to hone her language skills, she completed a double major in French & Francophone Studies and Neuroscience & Behavior.
"I wasn't planning for a career in global health, to be completely honest," Thomas says. "I thought [learning French] might be a nice party trick, something to have if I ever wanted to travel back to France."
With a budding portfolio in neuroscience research and an aspiration for working in domestic public health, Thomas earned a Master's in Public Health from the UW, building a foundation in epidemiology, biostatistics and other key public health research methods.
As she approached graduation, Thomas saw a posting from Seattle-based global health nonprofit VillageReach looking for a French speaker to work on vaccine delivery projects in the Democratic Republic of Congo (DRC). "I thought: I speak French and have public health skills. I could put my name in the hat for this and see how it goes." So she did.
Thomas soon embraced the pragmatism of applied global health research. In the DRC, she and her team implemented an integrated family planning and immunization supply chain that allowed more women and children to access life-saving vaccines and reproductive health supplies.
That experience also made Thomas reflect on the importance of cultural competency and respect for the human experience. "There was this resonance — all of these similarities between aspects of life in rural DRC and my own upbringing on my grandparents' rural Alabama farm. I think people all want the same basic things: to be well, to be able to send their kids to school, and the opportunity to secure a future for themselves."
After three years at VillageReach, Thomas wanted to expand her global health research skills. She returned to the UW School of Public Health and resumed working with her MPH mentor, Renee Heffron, to pursue her PhD. Heffron, an associate professor in global health and epidemiology, serves as Thomas's academic advisor and her supervisor at the UW's International Clinical Research Center (ICRC).
There, Thomas is applying methods of health economics, epidemiology, and implementation science as she works on the Partners PrEP Program — a collaborative effort between ICRC, the Uganda Ministry of Health and the Infectious Diseases Institute. The Partners PrEP Program is a Uganda-based implementation project that offers integrated delivery of HIV prevention and treatment services to HIV sero-different couples where one partner is living with HIV and the other partner is not. Study findings could help reduce HIV transmissions and improve treatment outcomes for people living with HIV.
The COVID-19 pandemic lockdown shone a spotlight on another health threat — domestic violence in homes around the world, and that drew Thomas's interest.
"My colleagues in Uganda relayed experiences of violence among couples in our cohort, and I wanted to understand what that meant for their overall health," Thomas says. "So I hit the books. I did what we learned to do in our research methods classes. I wanted to understand, how do experiences of violence influence HIV-related health outcomes?" More specifically, she wants to conduct research that explores the ways in which IPV influences people's ability to get started on or stick with HIV treatment and prevention medications.
Thomas's dissertation builds upon the Partner's PrEP Program and will evaluate how couples influence one another's behaviors and subsequent HIV-related health outcomes, and what role providers can play in addressing issues of violence in HIV treatment and prevention settings. She aims to build on existing work and relationships with the Uganda Ministry of Health, the Infectious Diseases Institute and HIV providers in order to establish evidence-based interventions that simultaneously address challenges of IPV and HIV.
"I am so energized to do this work because violence and HIV are huge threats to global health. I see a real opportunity to do something about this," Thomas says.
Just as Thomas's French skills opened an unforeseen door to the start of a career in global health, the COVID-19 pandemic revealed an area of inquiry that has become a catalyst for the next phase of her career — and an opportunity to further refine her skillset.
Today Thomas is ready for what's ahead, unpredictability and all.
"You realize you've got the basic skills to make a meaningful contribution," she says, "to walk through the unknown and do good work."